Pursue biology training designed just for you.
Work closely with faculty members to design a degree plan that helps you meet your goals and who will personally guide you through your research.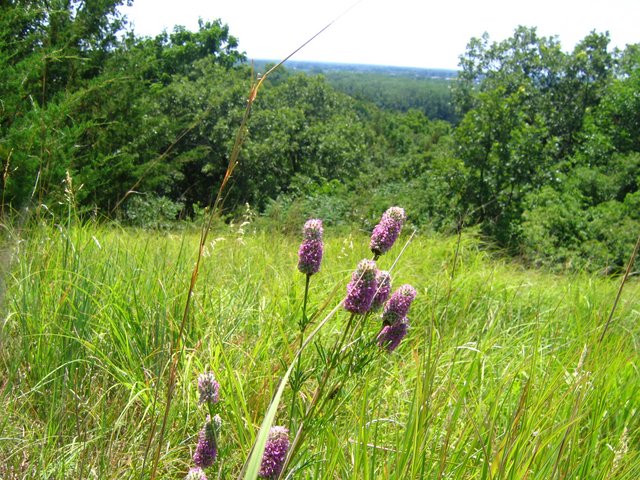 ---
Master of Science Thesis Option
To complete the Master of Science degree with a major in biology the candidate must present 30 credit hours of graduate course work and complete a thesis based on original research.
Visit the UNO Graduate Catalog to learn more about course requirements.
---
Master of Science Non-Thesis Option
A student may become a candidate for this degree upon the recommendation of his/her advisory committee. The candidate for this degree must present 36 hours of graduate work and complete a final comprehensive exam.
Visit the UNO Graduate Catalog to learn more about course requirements.
For questions about applying to the Biology Graduate Program, please contact:
Department of Biology
Phone:
---
Graduate Program Admission Requirements
Applicants will have 24 credit hours of biology coursework. The 24 credit hours will include a sophomore-level or higher course in Genetics, a junior-level or higher course in Ecology, and a junior-level course in Molecular Biology or Cell Biology. Preparation in the supporting sciences must include a course in inorganic or introductory chemistry, a course in organic chemistry or biochemistry, a course in introductory physics and a course in mathematics (college algebra, trigonometry or calculus) or statistics. For the complete list of admission requirements, visit the UNO Graduate Catalog.
Applicants should refer to the GUIDE FOR APPLICANTS TO THE BIOLOGY GRADUATE PROGRAM as they assemble their application. Provisional admission may be granted to an applicant who has less than a "B" (3.0 on a 4.0 scale) average in the undergraduate work in the proposed graduate major and minor (but in no case less than a 2.7 GPA). This admission may be granted for reasons of maturity, experience or other circumstances.
Provisional admission is more likely when there is only a single unmet condition and becomes less likely as the number of unmet conditions increases.
If you have questions about Provisional Admission, contact:
Dr. Roxi Kellar
Graduate Program Chair
Email: rkellar@unomaha.edu
---
How to Apply to UNO's Biology Graduate Program
Submit the online application available through UNO's Graduate Studies office.
All questions about the online application process should be directed to the Graduate Studies office.
In addition to the online application, the Department of Biology requires the following for a complete application, and should be submitted online to the Office of Graduate Studies:
Entrance Exam: Graduate Record Exam (GRE) scores are not required for admission.
Official course transcripts
Resume or CV
International Students: Scores from TOEFL, IELTS or Pearson Test of English are also required.
The goal of the Biology Department is to provide students with individualized, broad training in biology leading to a Master of Science (M.S.) degree. Original research is an integral part of both the thesis and non-thesis degree options. Because of the individualized nature of the Biology Graduate Program, otherwise qualified applicants may not be admitted if appropriate faculty are not available to serve as advisors
Applicants are strongly encouraged to contact appropriate faculty during the application process in order to assess whether their needs can be met by our department. A list of faculty and their research interests may be found on the department's web site.
Refer to the GUIDE FOR APPLICANTS TO THE BIOLOGY GRADUATE PROGRAM for suggestions on preparing a strong application.
The Department of Biology annually awards 17 graduate assistantships. New applicants should indicate their interest in applying for an assistantship as part of the admission application and should include your employment history along with names and contact information of three references in your resume or CV. The assistantships require 20 hours per week of teaching and/or other assignments
---
If you have questions about the online application process, please contact:
Graduate Studies Office
Email: graduate@unomaha.edu