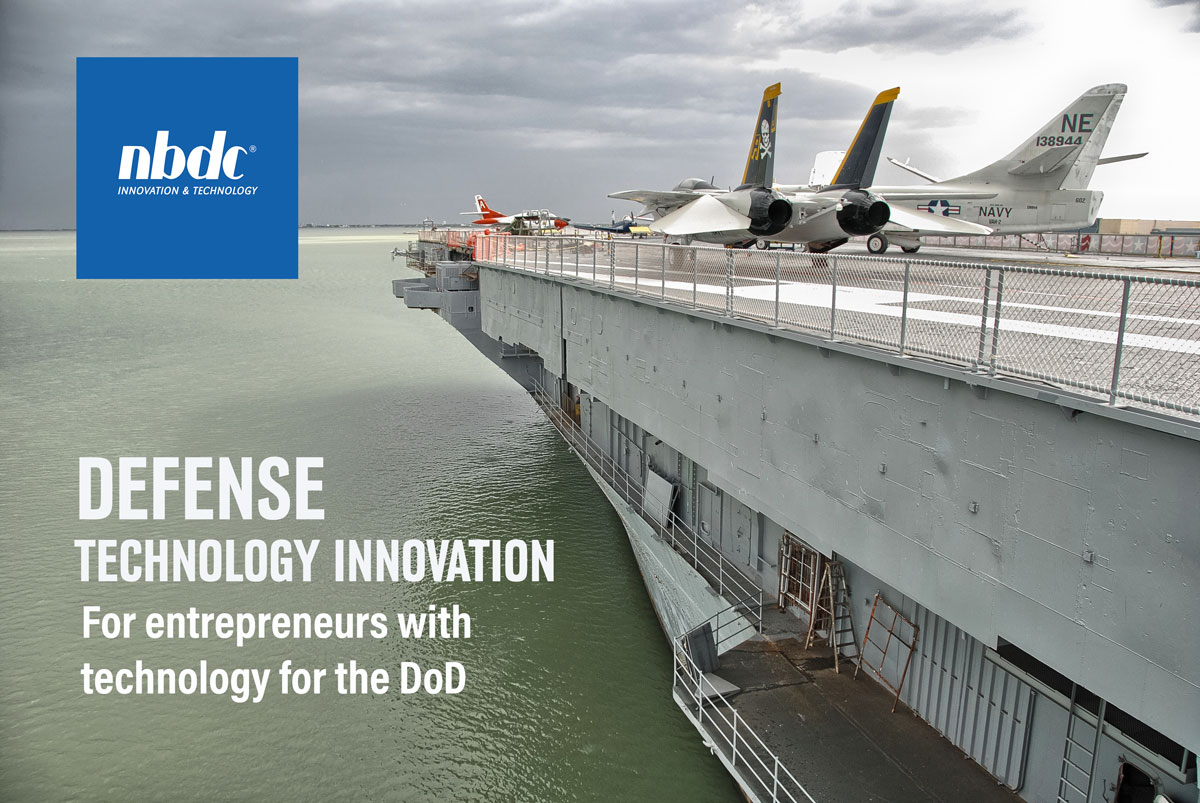 FOR ENTREPRENEURS WITH INNOVATIONS that serve the needs of the Department of Defense, NBDC has developed a series of events to help participants prepare for conferences as well as funding opportunities, especially the DoD SBIR/STTR program.
---
Webinar | April 14 | 10:00 to 11:00 A.M.
SBIR/STTR 101 with Department of Defense Focus
Learn about SBIR/STTR program basics and how to apply. This event will help attendees identify appropriate agencies and topic areas and discuss the commercialization process.
---
Webinar | April 29 | 10–11:00 A.M.
Ahoy Omaha! Department of Navy SBIR/STTR Opportunities
This session will introduce attendees to the Department of Navy SBIR/STTR programs. The webinar will: provide an understanding of the DON SBIR/STTR programs; identify Naval needs (topics); review submission requirements, proposal templates, and supplementary forms; and provide answers to frequently asked questions. 

---
Virtual Classroom | May 6 | 1:00–2:30 P.M.
Identifying Solicitations and How to Develop a Quad Chart
Learn about the DoD SBIR/STTR program, the submission documents required, ask questions, and then begin to develop the documents required to speak with program managers.
---
---
Webinar | June 8 | 9:00 A.M.–2:30 P.M.
Proposal Prep
Workshop provides detailed instruction on preparing a proposal to meet the requirements of the DoD, including both technical and commercialization plans and navigating the submission process. Presented by BBCetc.
---
Webinar | June 23 | 10:00 –11:30 A.M.tc
Developing your SBIR/STTR Commercialization Plan
Commercialization and transition plans can be a key differentiator in the SBIR/STTR programs. it is important to know what the agencies are looking for and how to go about developing a good plan. This session will review the requirements and guide you through where to start, what to include, and how to show your best self. Presented by BBCetc.
---
Virtual Meeting | July 14 | 9:00–10:30 P.M.
Cuss and Discuss
Meet others planning to submit SBIR/STTR proposals to DoD, sharing challenges and learning from others.
---
NBDC offers an online course with weekly assignments to help you develop SBIR/STTR submissions and meet deadlines. Contact Josh Nichol-Caddy (jnicholcaddy@unomaha.edu) to learn more.