Great Thinkers Learning Academy Sparks The Joy of Learning for Students, Teachers
Great Thinkers Learning Academy, founded by Omaha native Danielle McGlynn, offers personalized online and in-person tutoring to bridge educational gaps, enhance learning joy, and improve test scores.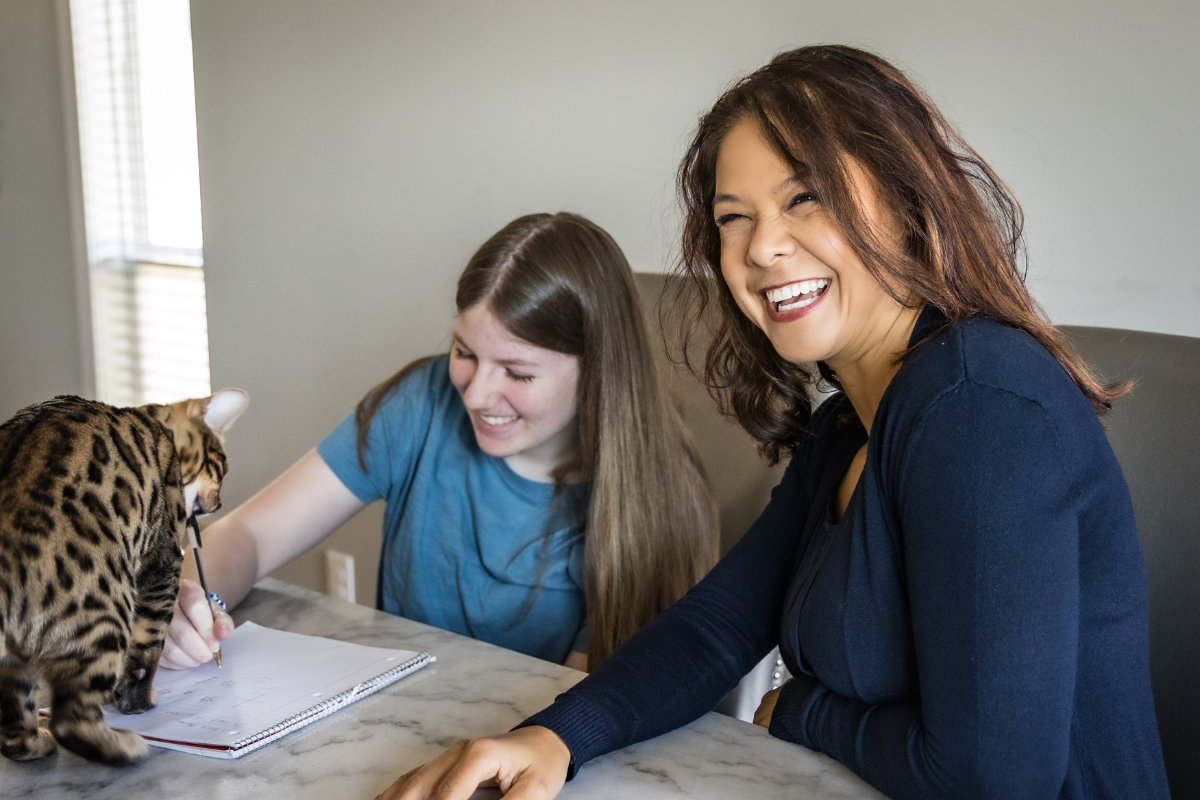 Great Thinkers Learning Academy Owner Danielle McGlynn
Omaha, Nebraska – An Omaha woman with more than 20 years of experience in education has founded Great Thinkers Learning Academy, a source of individualized online and in-person tutoring in a wide variety of subjects to help improve test scores and "create a joy of learning."
Danielle McGlynn has served as a science teacher, education consultant and school administration coordinator in Iowa and Nebraska. As an educator, she not only had to adapt how she worked with students during the COVID-19 pandemic, she also witnessed the burden that was placed on her fellow teachers who struggled with online lessons that were not as effective for some students as for others.
"What was taking place fell short of what students needed," she says. "Many students needed extra help in more than one subject and from more than one teacher, and teachers were putting in countless extra hours with no compensation and no flexibility. It just wasn't working for every student, and it resulted in gaps."
She says she launched Great Thinkers Learning Academy in 2021 to help bridge those gaps for the students who could be successful if offered the opportunity of personalized instruction. "I wanted to create a joy of learning for students and bring back the joy of teaching for instructors," she says.
First, McGlynn needed to do a little learning of her own. "Starting and running a business is difficult," she says. "It's like you're on duty 24 hours a day. The marketing, budgeting and other aspects were all new to me."
McGlynn turned to the Nebraska Business Development Center (NBDC) for guidance. NBDC Consultant Luis Franco and Kiley Phelps, Omaha Center Director America's SBDC – Nebraska, a program of the NBDC, worked with McGlynn to develop a business plan and other tools necessary to build a business from the ground up.
During their collaboration, Franco says he saw McGlynn become more determined and confident in her decision to start the learning academy. And, Franco says, he also witnessed McGlynn's resilience in simultaneously dealing with the health of her mother, who had suffered a stroke, undergone surgery and later unfortunately passed away in an assisted living community, all of which happened out-of-state.
"I wanted to be in two places at once," says McGlynn, a mother of four children. "We all know that's impossible."
McGlynn began Great Thinkers Learning Academy with online services delivered differently than those offered by schools. "Teaching online with groups of students is difficult to manage and doesn't afford the flexibility for individual instruction like the classroom does," she says.
"Our online tutoring is interactive, not conferencing," she explains. "This gives our students the chance to adjust quickly and learn in a more efficient way, as opposed to a large group setting. They feel drawn in, not left out."
Great Thinkers Learning Academy has 12 teachers and an extensive array of subjects, as well as exam preparation. More than 50 students are currently enrolled, McGlynn says.
Online tutoring is conducted in 30-minute sessions for K-8th grade and 60-minute sessions for high school students.
Great Thinkers has recently begun offering one-hour in-person tutoring sessions in the Omaha metropolitan area, delivered in the student's home or in a public setting such as a library.
The academy also offers 45-minute Online Enrichment Classes with up to eight students and a teacher and subjects including Japanese, science lab, acting and theater, culinary arts and Spanish.
McGlynn says that in five years, she would like Great Thinkers Learning Academy to have a brick-and-mortar school, "a truly collaborative place for students and teachers."
She says she finds it rewarding to see students progress, while also witnessing the pride their parents express. "All parents want their children to succeed, but they don't all have the educational tools," she says. "We have the tools, and we are giving parents hope that school will once again be a positive experience for them and their children."