Position Announcement: New NBDC Consultant Will Offer Support for Spanish-Speaking Business Owners
Alan Martinez, MBA has been named the Bilingual Business Consultant for Nebraska's Small Business Development Center (SBDC) program.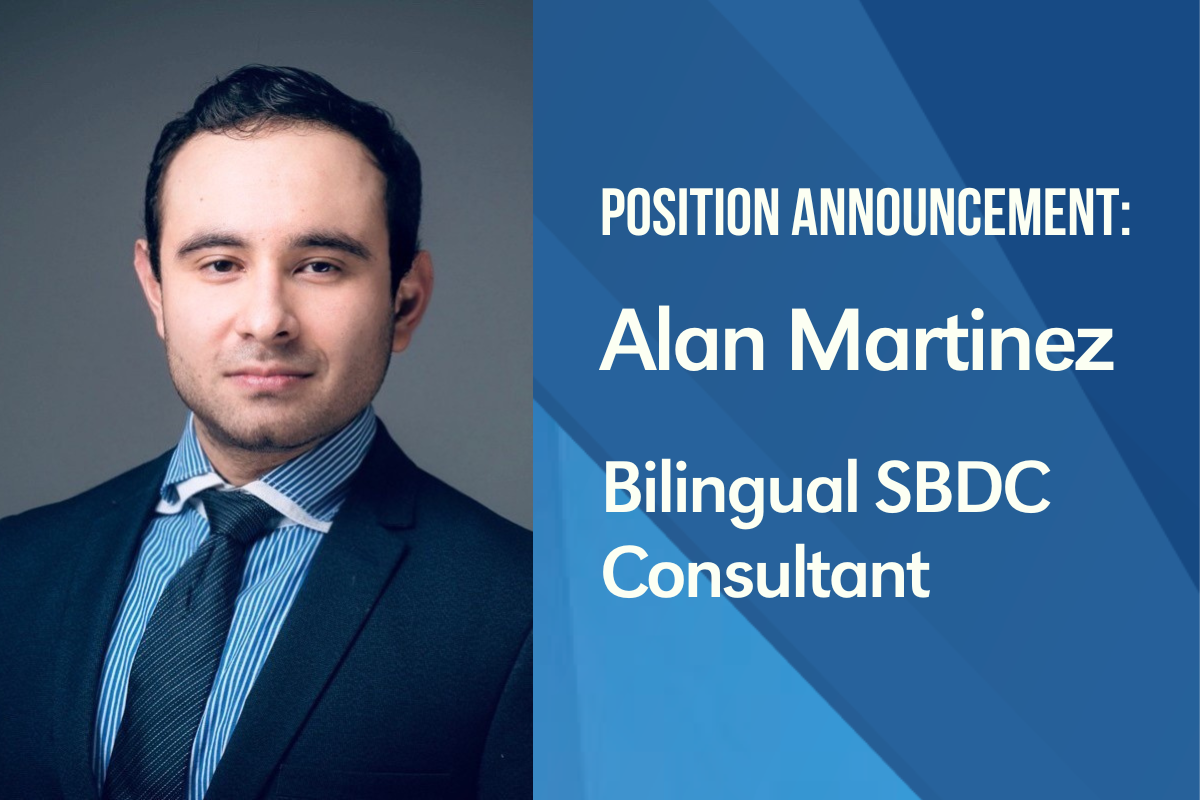 Alan Martinez has been named the Nebraska Business Development Center's (NBDC) new bilingual consultant. Based in the College of Business Administration at the University of Nebraska at Omaha (UNO), Martinez will provide no-cost business consulting services for Spanish-speaking Nebraska small business owners and entrepreneurs.
His role is part of NBDC's Small Business Development Center (SBDC) program which provides a range of no-cost business services including business plan development, financial projections, market research, and more.
The Small Business Development Center program is one of five NBDC programs that support Nebraska entrepreneurs in a variety of ways. In 2021, NBDC consultants served more than 1,800 clients, leading to an impact of $524.4 million to the Nebraska economy through job creation, business investments, sales increases, and government contract awards. NBDC is a center of the University of Nebraska at Omaha with offices located across the state. The services offered are available to any business owner or entrepreneur wanting to start, grow, or operate a business in Nebraska.
Martinez was previously a SourceLink Nebraska navigator, another NBDC program. He recently graduated from UNO with his Master of Business Administration.
"Since starting at NBDC with the SourceLink Nebraska program, I knew there was an opportunity to expand the support we offer to Spanish-speaking business owners," said Martinez. "I'm looking forward to traveling across Nebraska and providing support that will help businesses prosper."
"Alan is the perfect person for this new role," said Tony Schultz, Nebraska SBDC state director. "He has a talent for building relationships with partners and business owners, and I know that having him in this role will make NBDC's no-cost services more accessible to all Nebraskans."
NBDC's services are provided at no-cost and consultants are available for in-person or virtual meetings. Business owners or entrepreneurs interested in NBDC's services can learn more at nbdc.unomaha.edu. Martinez can be reached directly at amartinezdavalos@unomaha.edu.