Commercial Real-Estate Usage Has Not Declined as a Result of COVID-19, Survey Finds
The survey, conducted by the Bureau of Business Research at the University of Nebraska–Lincoln, examined commercial real estate usage and attitudes toward remote work.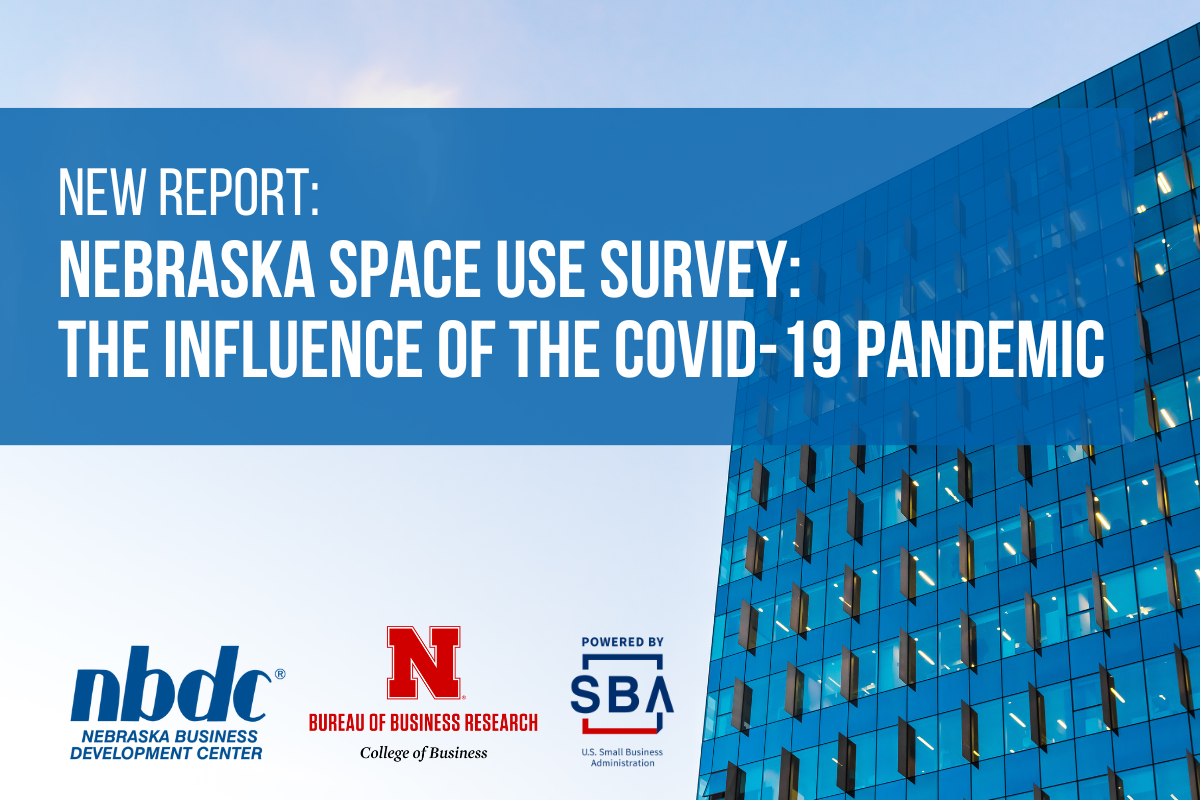 Lincoln, Nebraska – Businesses in Nebraska aren't ready to let go of their office space just yet, a survey conducted by the Bureau of Business Research at the University of Nebraska–Lincoln found. Nebraska Space Use Survey: The Influence of the COVID-19 Pandemic, which was conducted in partnership with the Nebraska Business Development Center (NBDC), explored attitudes toward remote work and changing space needs of service businesses.
It's no secret that remote work has become increasingly prevalent nationally, and that trend holds true in Nebraska. The survey indicated that 27.6% of Nebraska businesses have become more comfortable with allowing remote work since the onset of COVID-19, while 13.3% have become less so. Remote or hybrid work has become more common in Nebraska, increasing from 10.7% of workers to 16.5% among the survey's covered commercial businesses. The survey found, however, that this increase could be over: most employers do not expect the share of remote or hybrid workers to change over the next year.
With an increase of remote and hybrid workers, what does this mean for commercial real estate usage? Are Nebraskans facing an onslaught of empty commercial use spaces? Not likely, according to the survey. Ninety percent of those surveyed indicated that they had no plans to change the amount of space they utilize. A majority of businesses (78.6%) agree or strongly agree that in-person work is vital to their company's operations. Half of businesses surveyed also agree that it is critical to maintain space not just for in-person workers, but for remote workers for the occasions that they come into the office.
One potential reason that businesses are not be planning to change their space usage may be logistical in nature rather than because they are catering to employee preferences. The survey also asked questions about business ownership. Fifty-eight percent of those surveyed own their space, and among those, 67.3% do not lease to other tenants. This indicates it could be difficult for businesses to alter the amount of space utilized, especially in the short term.
The data collected helps highlight workplace trends and shifts in Nebraska businesses. "It is critical to understand how changing attitudes about remote work within the labor market influence related markets, such as commercial real estate," said Eric Thompson, director of the Bureau of Business Research.
"The COVID-19 pandemic has altered the way Nebraskans work forever, said Catherine Lang, executive director of NBDC. "This survey provides important insight about how Nebraska businesses have adapted to the new reality of remote work, and it provides us with a way to benchmark attitudes about remote work moving forward."
The Bureau of Business Research will be holding a webinar on November 18 for an in-depth discussion on the findings of the survey. Those wishing to attend can register at go.unl.edu/NOV18.
Businesses surveyed included those in finance, information, professional and technical services, business services, and educational support services.
Nebraska Space Use Survey: The Influence of the COVID-19 Pandemic
was funded through a cooperative agreement with the U.S. Small Business Administration. The full report can be found at
https://go.unl.edu/NebOfficeSpace
.