Client Story: Fuller Construction
Opportunities in government contracting benefit Chadron construction company.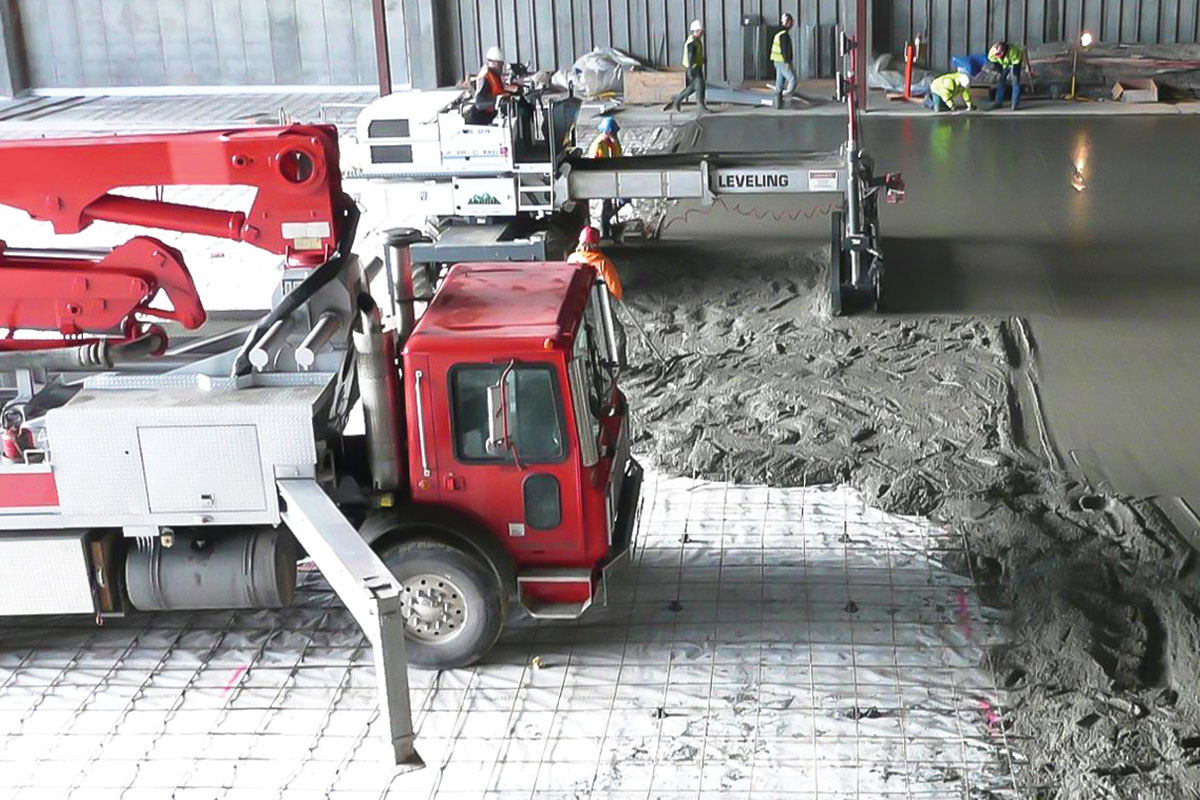 Chadron, Nebraska – A family-owned construction company in Chadron has been building its list of government contracts with the help of the Nebraska Business Development Center (NBDC) and its Procurement Technical Assistance Center (PTAC).
Fuller Construction Company, Inc. was founded by World War II veteran Athel Fuller. Today it is co-owned by grandson Eric Fuller and his father, Dana, who has retired from the business.
Eric Fuller says that after WWII, his grandfather took part in a Bureau of Reclamation land lottery as part of the Mirage Flats Irrigation Project, which in the 1950s began attracting farmers interested in relocating to Sheridan County. "He got an early pick in the lottery and bought one of the parcels," Fuller says. "He built his house, and then he built houses for others who bought land."
After working for a Chadron contractor, Athel Fuller began Fuller Construction Co. in 1959. Dana Fuller later expanded the business beyond residential work to include commercial and municipal projects. Eric Fuller has continued to grow the business by seeking and successfully bidding upon contracts with city, county, state and federal entities.
He says he has been aided by the advice and guidance from the NBDC and its PTAC consultants. Former PTAC Consultant Scott Knapp reached out to Fuller Construction to offer assistance in 2005, and current PTAC Consultant Chuck Beck has worked with the company since 2013.
Over the years, the PTAC program has provided information about government contracting opportunities and shared updates about regulations and programs. In 2008, Fuller Construction became a certified participant in the Historically Underutilized Business Zones (HUBZone) Small Business Administration (SBA) program, which helps small businesses in urban and rural communities gain preferential access to federal procurement opportunities.
Fuller Construction has participated in several events hosted by NBDC's PTAC program. Eric Fuller was a guest speaker at the HUBZone workshop at Chadron State College in 2017.
"Being adaptable and flexible is one of the keys to success in a sparsely populated area," Fuller says. "If you try to specialize out here, you'll starve."
An example of the company's flexibility came in September 2020, when Fuller Construction was selected to fulfill a $1.99 million contract to construct bison corrals at Wind Cave National Park for the National Park Service. "Who ever built a bison corral before?" Fuller asks, chuckling. "I don't know anyone who specializes in that."
Current Fuller Construction projects include work on a bank, a restaurant, an office building and with the Nebraska Game and Parks Commission.
"One thing I am passionate about is pursuing a wide range of different projects," Fuller says. "We enjoy the challenges it creates, and it really makes the job fun."
He says that as a business owner, he appreciates how the NBDC stays current on government contracting and other opportunities and makes small businesses aware of what is available. "Chuck does a good job of thinking of us when he sees something that would be a good fit," Fuller says. "He's become a real advocate."
"He and NBDC also do well creating a dialogue with other business, and that gives us a different perspective," he says. "It's a real blessing to have them out there as a resource to businesses like ours."