Client Story: Concord Components, Inc.
Guidance from PTAC helps Wayne distributor, Concord Components, tap into new government contracts.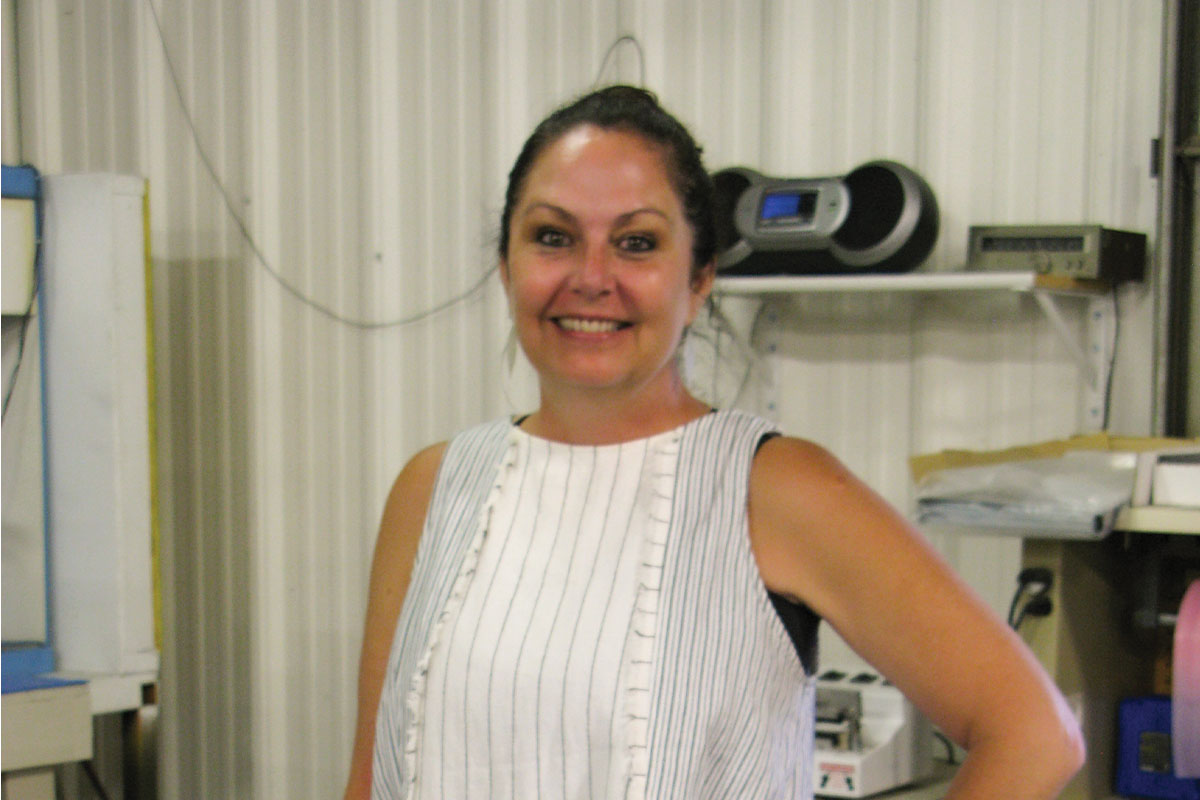 Concord Components: Chief Operations Officer Sarah Surber
Wayne, Nebraska – A continuing relationship with the Nebraska Business Development Center (NBDC) and its program, Procurement Technical Assistance Center (PTAC), is enabling Concord Components, Inc., an independent distributor of military and commercial grade board-level electronic components, to identify and bid on a growing number of government contracting opportunities.
A family-owned business founded in Concord, Nebraska, in 1995, Concord Components began its relationship with the NBDC in 2002, when Loren Kucera, director of the NBDC office in Wayne, assisted the company in its efforts to obtain a Small Business Administration loan to move the business from Concord to Wayne.
Concord Components stocks a wide range of products including semiconductors, connectors, passive and electro-mechanical components. The company's independent status affords flexibility with procurement and allows Concord to provide a much broader range of products, as well as obsolete, hard-to-find and long lead time items. The firm currently has more than 800,000 line items of stock on the shelf for same-day shipping.
In addition to the offices and 50,000-square-foot warehouse in Wayne, Concord Components has a sales office in New York state.
Since 2013, Concord Components representatives including Chief Operations Officer Sarah Surber have participated in a variety of PTAC training sessions and webinars on topics including an Defense Logistics Agency (DLA) Internet Bid Board System (DIBBS) overview, a Defense Contract Audit Agency (DCAA) Accounting Workshop, GSA Schedules, an Agency Spotlight Series with Offutt Air Force Base and an Agency Spotlight session with Union Pacific.
"The company has also been utilizing the Bid Match services since 2015, making adjustments as necessary to yield more relevant results," says PTAC Consultant Meghann Buresh. "We've also had several discussions about socio-economic certifications including Woman-Owned Small Business (WOSB), which the company has obtained, and the 8(a) Program."
The company was founded by Sarah Surber's brothers, Robert Surber, who is experienced in electronics distribution with degrees in electrical engineering and physics; and Michael Surber, who has a background in manufacturing and quality control. Michael Surber currently serves as president, while Robert Surber is the firm's chief information officer. CEO Walka Ramos currently bids the government contracts along with Shanda Geiser, and works directly with the DLA and its buyers.
"NBDC's services through the years have been phenomenal," Sarah Surber says. "They've helped us refine our searches and receive more notifications of upcoming contracts, and they've helped with North American Industry Classification System (NAICS) codes and other procurement processes."
She says Concord Components has come to rely upon the knowledge base and services the NBDC and PTAC make available.
"Quoting government contracts is a comprehensive process, and you need to have all your I's dotted and T's crossed," Surber says. "Whenever we have a question, we turn to NBDC consultants, and in the rare instance they don't have the answer, they know where to find it."