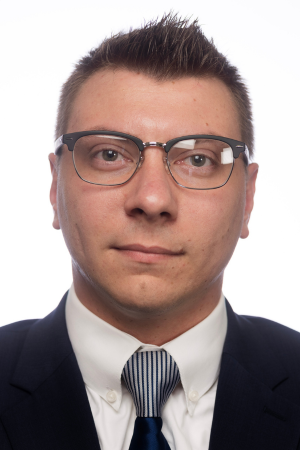 Valeriu Mirzac
Innovation Consultant
Innovation & Technology
Phone: 402.554.6232
---
email:
office:
College of Business Administration
Mammel Hall Suite 200
67th and Pine Streets
Omaha, NE 68182
office phone:
Additional Information
Expertise and Consulting Area
Valeriu Mirzac is a versatile professional with a strong educational background and a passion for driving innovation in the technology sector. He comes to NBDC with an associate's degree in computer science and a Bachelor of Science in Management Information Systems, coupled with a certificate in Systems Development. 
Currently, Mirzac serves as a consultant in the Innovation & Technology program at NBDC where he applies his comprehensive knowledge to guide and advise clients on technology commercialization. Alongside his consulting responsibilities, Mirzac is also pursuing an Master of Business Administraion degree and Master of Science degree in Management Information Systems. This dual-degree pursuit demonstrates his dedication to continuous learning and a commitment to staying at the forefront of industry trends and best practices. With his blend of academic achievements and ongoing academic pursuits, Mirzac is poised to make a significant impact in driving business growth through innovative technology solutions.