Bethsaida Excavations Project
The project is possible through the contributions of University of Nebraska at Omaha (UNO), Consortium members and other scholars, volunteers, and students from institutions around the world.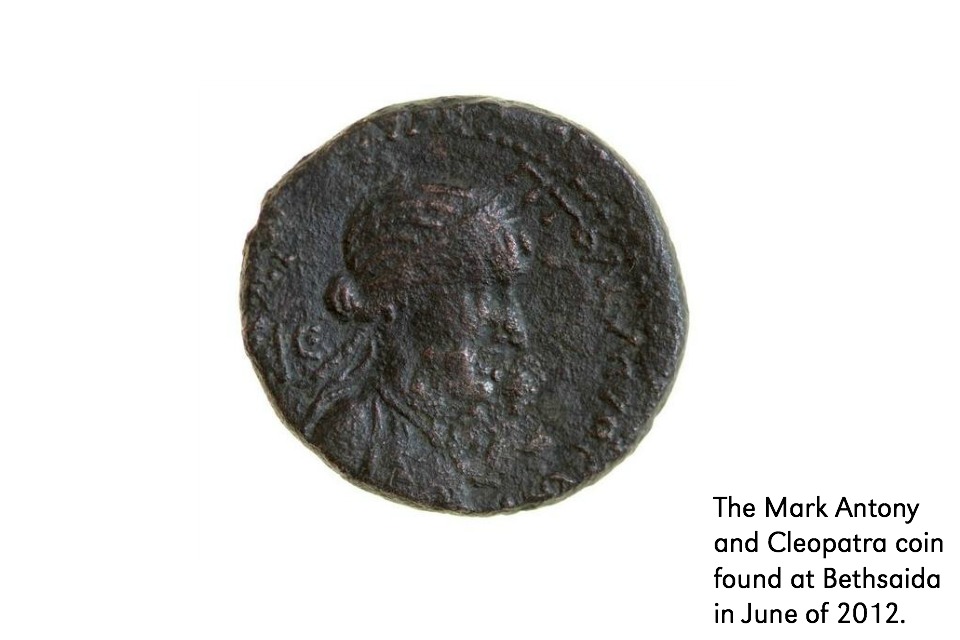 ---
Rami Arav
Director of Excavations, Professor of Religion and Philosophy at UNO
Email: rarav@unomaha.edu
Dr. Rami Arav teaches in the Department of History and the Department of Philosophy and Religion at UNO. Biblical Archaeology, Jesus and Archaeology, Egyptian and Babylonian texts and archaeology are among his special topics courses. He is extensively published on the archaeology and history of the Land of Israel and of Bethsaida in particular. He has directed numerous archaeological excavations, including the Cave of Letters.
In 1987, Dr. Arav undertook a ten-day probe of et-Tell (literally "the mound") on the northeastern coast of the Sea of Galilee in Israel to determine if the 21-acre site was indeed Bethsaida. His conclusions were promising, but Dr. Arav knew more work must be done to reveal more of the ancient layers. In 1990, Dr. Arav founded the Consortium of the Bethsaida Excavations Project, which since then has been housed in International Studies & Programs at UNO. He continues to lead groups of students and scholars on digs every summer.
In 1996, Dr. Arav and his team uncovered the remains of an Iron Age (time of Hebrew Bible) City Gate complex at Bethsaida, which has led the scholars on a new quest - to find out more about the Iron Age city that no one expected to find underneath the Hellenistic-Roman remains. It is now believed the Iron Age Bethsaida was the capital of the kingdom of Geshur. Geshur is notable in the Hebrew Bible for its visit by King David, and his subsequent marriage to Ma'achah, the daughter of the king of Geshur. Dr. Arav's recent work has focused heavily on the Iron Age City Gate complex - one of the biggest and best preserved in the region - and its link to a previously excavated palace.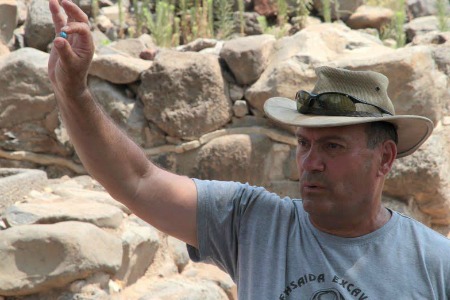 Dr. Rami Arav
---
Hanan Shafir
Bethsaida Excavations Photographer
Each summer, photographer Hanan Shafir travels to Bethsaida to capture images of the place, the people, and their discoveries.
View some of Hanan's photos on the Bethsaida Excavations Facebook page.
See more of Hanan's work on his personal website.
---
Contributing Archaeologists and Volunteers
While hundreds of volunteers have furthered the excavation and interpretation of artifacts at Bethsaida over the years, these contributors have made significant, sustained contributions in their fields of expertise:
Dr. Kate Raphael, Independent scholar, Israel
Prof. John F. Shroder, UNO, Geology
Dr. Robert D. Shuster, UNO, Geology
Dr. Nicolae Roddy, Creighton University, Co-director
Prof. Dr. Ilona Skupinska Lovset, Lodz University
Dr. Fred Strickert, Wartburg College
Dr. Jacquelyn Lloyds, Laidlow University New Zealand
Dr. Harry Jol, Eau Claire University, Geophysics
Dr. Philip Reeder, University of South Florida, Cartography
Prof. Sagi Filin, Technion Israel, Photogrammetry
Dr. Elizabetta Boaretto, Weiztman Institute, Israel, Radiocarbon Dating
Dr. Nili Liphschitz, Tel Aviv University, Paleobotany
Dr. Toni Fisher, Zooarchaeologist
Dr. Baruch Brandl, Israel Antiquities Authority, Small Finds
Dr. Donald Ariel, Israel Antiquities Authority, Numismatics
Dr. Monika Bernett, University of Munich
Dr. Andrea Rottloff, Glass Expert
Prof. Amoz Agnon, Hebrew University, Israel, Geology
Prof. Israel Hershkovitz, Tel Aviv University, Israel, Physical Anthropology
Patrick Geyer, Pollen Analysis
Christina Etzrodt, AutoCAD Cartography
Orna Cohen, Israel, Conservator
Hanan Shafir, Israel, Photography
Barney Trams, Pottery Restoration
Aliza Rappaport, Israel, Architect
Chris Morton, Database Digital Designer
Shai Schwartz, Israel, Instructor and Web Updates
DreAnna Hadash, Staff Artist