Welcome to the Division of Innovative & Learning-Centric Initiatives at the University of Nebraska at Omaha!
Our team considers it an absolute privilege to serve the UNO community in the areas of online course/program development, instructional design, academic technologies, workforce development, micro-credentials, and new market opportunities.
UNO has a rich history with innovation and digital learning, with our first online courses and programs being constructed and delivered by our innovative faculty members in the late 1990s. Most of the professors who teach online also teach and do research on our campus here in Omaha. We have nationally ranked online programs, some of which enroll students from across the country and globe. Our faculty members are thoroughly interested in achieving excellence in digital education, and regularly participate in workshops and training sessions aimed at enhancing engagement in virtual environments. Through widespread partnerships, we have saved students over $3.9M through the Open Nebraska initiative where we encourage faculty to choose free- and reduced-cost digital course materials connected through the learning management system in lieu of traditional and costly textbooks. And we have increased access and flexibility for all UNO students, with 98% of learners taking at least one online course before they graduate.
The highly collaborative work of our division is incredibly exciting, as it connects us to the future. It is such a critical time to build even more bridges with our many partners, from faculty, staff and students across the UNO campus to K-12 institutions and from community colleges to companies and organizations. We are relentlessly focused on student-first strategies: supporting a comprehensive digital learning ecosystem in which to learn; developing and celebrating the attainment of future-ready skills; designing re-skilling and up-skilling micro-credentials; and offering flexible degree programs that fit within a student's busy life.
On this site, you'll find more about the services we offer the campus, current academic technology pilots we are coordinating, current projects we are championing, and regular news and updates from our division. Our goal for this site is to connect the interests, ideas and needs of the campus with the people, projects, and services to help you reach your goals.
Go Mavs! 🤘🏼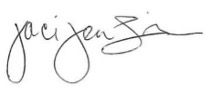 Jaci Jenkins Lindburg, Ph.D.
Associate Vice Chancellor, Innovative & Learning-Centric Initiatives
University of Nebraska at Omaha
---
Understanding UNO's Reach to the Learner Community
Our Learners - Students who enroll in online programs typically:
come from a 100-mile radius of Omaha
have a prior tie to UNO
are seeking a specific program we offer
choose us for our price point
choose us for our flexibility and time to degree
Our Community
Recognizing that UNO is Nebraska's metropolitan University with significant relationships with our community, we need to build micro-credentials alongside community organizations. An ideal state is for these partners to begin using UNO's inventory of micro-credentials as hiring benchmarks and/or criteria for reskilling and/or upskilling.
Research has found that half of all employees around the world need to upskill and/or reskill by 2025 to embrace new responsibilities driven by automation and technology. ( World Economic Forum | The Future of Jobs Report 2020 & Forbes | CFO Network)
Our Market
Through continued collaboration with college Deans and the Office of Strategic Marketing and Communications, we plan to launch a series of coordinated, local campaigns about our online and flexible degrees, courses, and micro-credentials. Largely due to NU Online's mission and scope, this type of campaign has not happened in the past twelve years in the Omaha area.