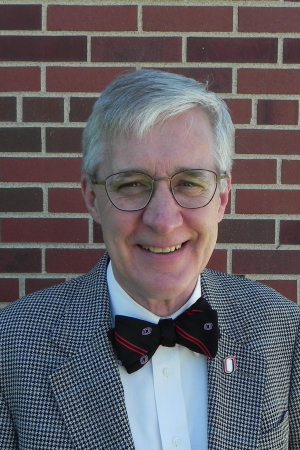 Robert Blair, Ph.D.
Professor Emeritus | 2022 Fulbright Fellow
School of Public Administration
---
email:
office:
CPACS 
department phone:
fax:
402.554.2682
personal website:
note:
This profile is pulling in data from Digital Measures. Postings on personal websites or social media do not indicate that the individual is speaking on behalf of UNO.
General Information
Biography
Professor Blair has published articles in his research interests city management, public policy and economic development in Community Development: Journal of the Community Development Society; Journal of Public Budgeting, Accounting and Financial Management; Public Administration Quarterly, Journal of Public Administration Research and Theory; Public Works Management and Policy; State and Local Government Review; American Review of Public Administration; International Journal of Public Administration; and International Journal of Economic Development.He has also contributed chapters to several public policy texts. Blair has also authored or co-authored more than twenty-five monographs, applied research studies, and professional management publications.He also served as executive editor, and on the editorial board, for Community Development: Journal of the Community Development Society.Blair works closely with Nebraska city managers and administrators, and the International City County Management Association on educational, applied research, and professional development issues, and has provided technical assistance to many communities and public agencies over the years.He also is studying comparative local government management and was awarded a visiting scholar fellowship in 2009 by the University of Agder to conduct his research in Norway. Dr. Blair was a visiting instructor at Siauliai University in Lithuania in 2012 and 2019.Dr. Blair has competed in sprint triathlons and tennis tournaments and is pleased that the Chicago Cubs won the World Series.
Teaching Interests
City ManagementCommunity & Economic Development PolicyImplementation TheoryPublic PolicyUrban Studies
Research Interests
Policy implementation: policy tools, policy networks, policy communities.Policy specializations: economic development, community development, housing.Public management: local government, intergovernmental collaboration, and state government.
Service Summary
Professor Blair has been the Vice President of the UNO Faculty Senate and has been a member of the Graduate Council twice. He serves as the Co-Chair for the Advisory Board for Graduate Education for the International City Management Association; and chair of the Local Government Management Education Committee for the National Association of Schools of Public Affairs and Administration;