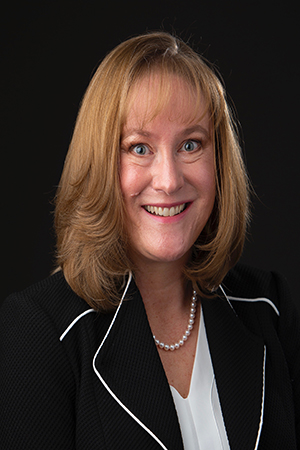 Dr. A. Bryce Hoflund
Blue Cross Blue Shield of Nebraska Chair of Health Care Administration and Policy
Public Administration, Associate Professor
---
email:
office:
CPACS  113-D
office phone:
department phone:
note:
This profile is pulling in data from Digital Measures. Postings on personal websites or social media do not indicate that the individual is speaking on behalf of UNO.
General Information
Biography
A. Bryce Hoflund is an associate professor and the Blue Cross Blue Shield Chair of Health Care Administration and Policy in the School of Public Administration at the University of Nebraska at Omaha. Her research focuses on networks, network management and leadership, health care policy and regulation, and food policy and food safety regulation.
Teaching Interests
Dr. Hoflund teaches classes in the MPA and Ph.D. programs in Public Administration, including PA 8050 Foundations of Public Service, PA 8400 Health Policy, U.S. Food Systems (Special Topics class), PA 8990 Capstone, PA 9000 Foundations of Public Administration (Ph.D.), and PA 9400 Theories of the Policy Process (Ph.D.).
Research Interests
Dr. Hoflund's research focuses on health care regulation and policy, food insecurity and food policy, food safety regulation and policy, network organizations, and network management and leadership. She has presented her research at annual conferences held by the American Society for Public Administration, the Public Administration Theory Network, the Law and Society Association, the Southeastern Conference on Public Administration, the Food Studies Conference, and the Association for Budgeting and Financial Management conference. Dr. Hoflund has published her work in Regulation & Governance, Administration & Society, the Journal of Health and Human Services Administration, Public Organization Review, Food Studies: An Interdisciplinary Journal, and the Journal of Public Affairs Education. She and her coauthors published a book chapter in Voices of Hunger: Food Insecurity in the United States. Dr. Hoflund also served as a guest editor for a special symposium on health care regulation for Regulation & Governance. Dr. Hoflund, Dr. Michelle Pautz, and Dr. John Jones coedited The Intersection of Food and Public Health: Current Policy Challenges and Solutions, which was published by Routledge (2018). They are working currently on a coedited volume entitled Administering and Managing the U.S. Food System: Revisiting Food Policy and Politics, which is in press at Rowman & Littlefield/Lexington Books (expected 2021).
Service Summary
Dr. Hoflund currently serves on the Chancellor's Sustainability Committee and the Share Our Table Leadership Council. She is a co-chair for the Share Our Table Work Group 4 (Policy and Advocacy Committee) and sits on the Food Studies Advisory Board and the editorial board for Administration and Society.
Awards and Honors
Faculty Fellow, Robert B. Daugherty Water for Food Global Institute, Scholarship/Research - 2018
Honorary Member, Pi Alpha Alpha - 2014
International Award for Excellence in the Area of Food Studies, Scholarship/Research - 2013
Education
BA, American University, Washington, D.C., Political Science, Minor: Public Administration, 1992
MPA, Florida State University, Tallahassee, FL, 1996
Ph D, Virginia Polytechnic Institute and State University, Blacksburg, VA, Public Administration and Policy, 2009
Additional Information
---
Links to Selected Publications