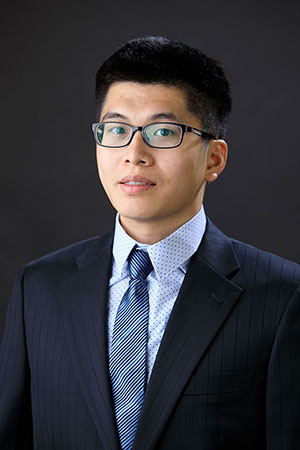 Wei-Jie Liao
John Jay College of Criminal Justice - CUNY | Ph.D. graduate, May, 2023
Specializations: Public Budgeting & Finance, Public Policy
---
Additional Information
Bio
Wei-Jie Liao is from Taichung, Taiwan. He is a doctoral candidate and part-time instructor in the School of Public Administration. Wei-Jie received the Outstanding Graduate Paper Award from the Western Social Science Association in 2020 and the ICPSR Scholarship from the University of Michigan in 2021. His work has been published in the Journal of Budgeting, Accounting and Financial Management, Municipal Finance Journal, and Journal of Public Administration (Taiwan). 
Wei-Jie is currently working on his dissertation titled "Assessing the Adoption and Implementation of Budget Simulations at the Municipal Level," which assesses the use of one citizen participation mechanism, budget simulations, in the United States. 
Education
MPA, National Taiwan University 
BA, Political Science/Public Administration, National Taiwan University 
Research Interests
Citizen Participation in Public Budgeting 
Fiscal Health 
Capital Budgeting 
Debt Management 
Public Policy 
Publications
Liao, W., Kuo, N., & Chuang, S. (2021). Taiwan's Budgetary Responses to COVID-19: The Use of Special Budgets. Journal of Public Budgeting, Accounting & Financial Management, 33(1), 24-32. 
Maher, C., Park, S., & Liao, W. (2019). Municipal Referenda Activity in Colorado: Responding to TABOR. Municipal Finance Journal, 40(3), 1-26 qr
Teaching Experience
Program Planning and Evaluation 
Public Budgeting