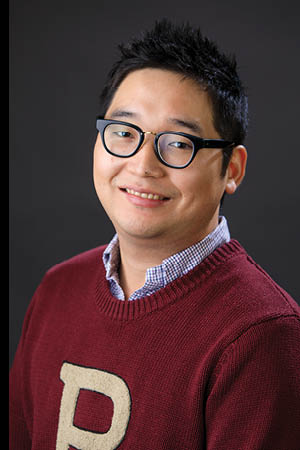 Bit An
University of Wisconsin-Green Bay | Ph.D. graduate, 2022
Research Areas: Public budgeting and finance & nonprofit financial management
---
Additional Information
Bio
Dr.
Bit An specializes in public budgeting and finance, and urban policy. His research interests include public finance and budgeting, public and nonprofit financial management, the financial relationship between nonprofits and local governments, and collaborative governance. His dissertation
was
an exploratory case study of the adoption process of a new PILOT policy
in Boston
.
Education
MPA, Arizona State University 
MPA, University of Seoul (Seoul, South Korea) 
BA, Han Sung University (Seoul, South Korea) 
Research Interests
Public Finance & Budgeting, Urban Policy, Public Policy Process Theory, Collaborative Governance, Cross-Sector Collaboration, Nonprofit Finance Management.
Publications
Craig S. Maher, Ji Hyung Park, & Bit An. (2018). PILOTs: What are they and are they affected by institutional and/ or economic constraints? The case of Wisconsin municipalities. Journal of Public and Nonprofit Affairs, 4(3), 265-283. 
Daejin Kim & Bit An. (2012). "Inter-local Diffusion of Policy Innovation- Bus system Diffusion and Innovation Attribute", In chapter 5: Policy Transfer and Innovation in East Asia, World Politics: Institute of International Studies, 189-245. [In Korean] 
Teaching Experience
Applied Statistics & Data Management (Undergraduate Face-to-Face Course) - Spring & Fall 2021  
Financial Management for Nonprofits (Undergraduate On-line Course) - Fall 2018-21 
Introduction to Public Administration (Undergraduate On-line Course) - Summer & Spring 2019-20