CPACS Annual Report: Empowering Communities and Fostering Change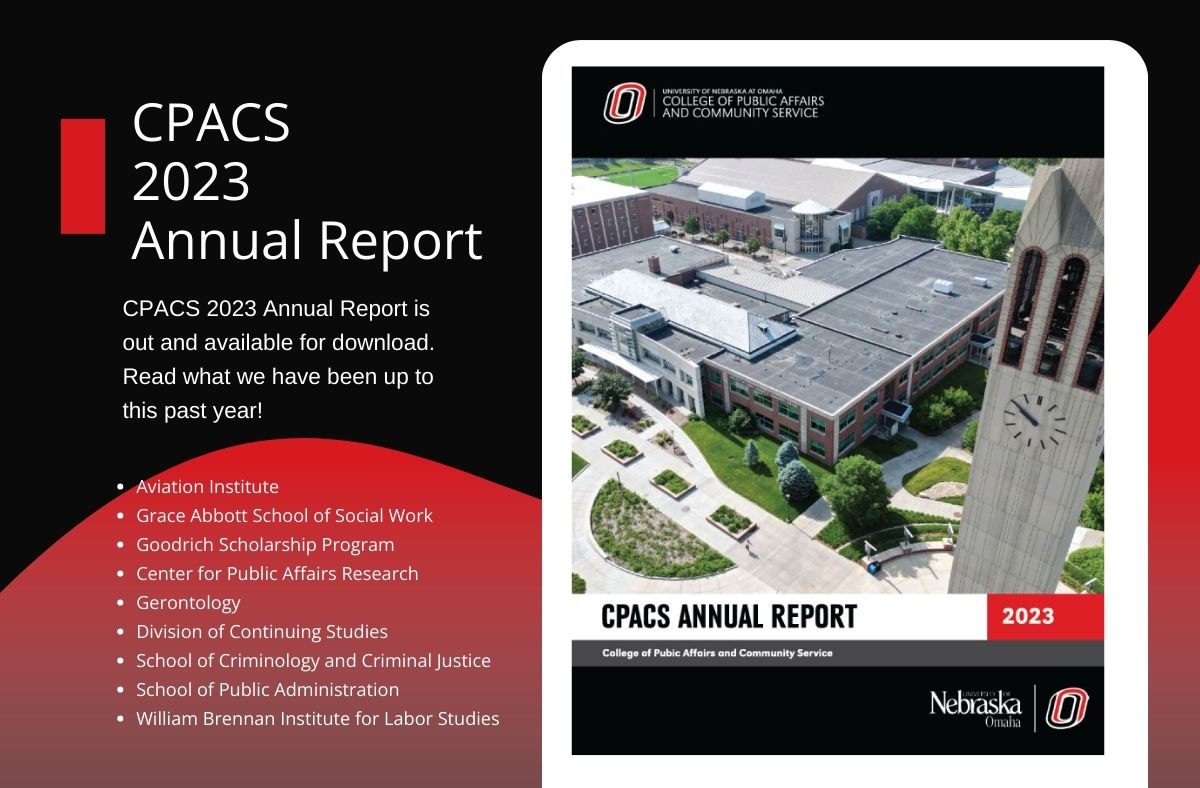 The College of Public Affairs and Community Service (CPACS) at the University of Nebraska at Omaha is proud to present its 2023 Annual Report, providing insight into a year of impactful initiatives and community engagement.
With an illustrious 50-year history of dedicated service to the Omaha community and beyond, CPACS has truly earned its place as a nationally recognized institution, consistently elevating academic standards and actively participating on the world stage. Our exceptional programs consistently rank among the top 25 in the nation, a testament to our unwavering commitment to excellence.
Throughout the year, CPACS has taken great pride in hosting a series of unit-specific events, showcasing the diverse expertise that flourishes within our college. These gatherings have been an opportunity to celebrate remarkable achievements, acknowledge outstanding students, and foster stimulating discussions on pertinent issues.
At the heart of our core mission lies a profound dedication to actively engage with communities, aiming to address complex social problems head-on. Our college is driven by the vision of creating an equitable and just society, and we continuously leverage our expertise to empower students and faculty alike in making a tangible difference in communities across Nebraska and beyond.
This Annual Report truly embodies CPACS's unwavering dedication to education, community engagement, and the relentless pursuit of excellence. As we embrace the challenges that lie ahead, we eagerly look forward to building upon our achievements and leaving a lasting, positive impact on the world.
The full report is now available for review. By embracing the challenges ahead, CPACS looks forward to building upon its achievements and making a lasting impact on our world.