Online Programs at the University of Nebraska at Omaha Receive National Recognition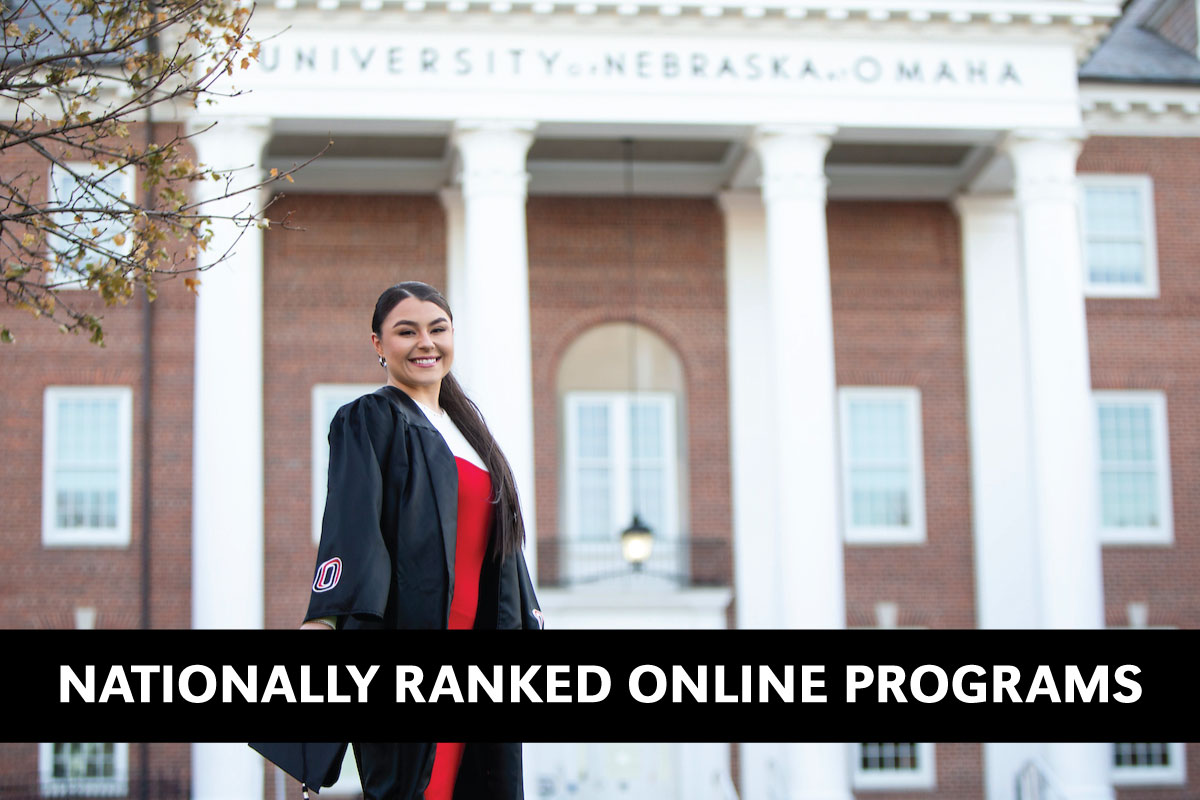 Online programs at the University of Nebraska at Omaha (UNO) continue to receive national recognition in newly updated rankings from U.S. News & World Report.
The publication's latest rankings of online programs, released today, reflect UNO's unceasing efforts to build on a strong foundation of online academic program offerings to help students who are juggling school, work, family, and various other commitments. UNO realizes online learning greatly supports contemporary learners by empowering them to complete coursework virtually, manage their time and schedule around other life commitments.
UNO's online undergraduate programs were ranked No. 42 in the nation by U.S. News & World Report. The university was ranked ahead of peer institutions in the undergraduate program category including Wichita State, the University of Texas – San Antonio, Syracuse University, Portland State, and Kansas State University. UNO is also ranked No. 23 in the nation for best online programs for veterans, a similar ranking which specifically considers affordability and accessibility of online programs for veterans.
"Online education is one way we can make a first-rate education and professional development accessible and attainable for all our students," Chancellor Joanne Li, Ph.D., CFA said. "Our flexible, highly ranked online learning options allow UNO to meet our students where they are, ultimately providing them with the opportunity to shape their social and economic prospects long after graduation."
Specific online programs also received national recognition. For the seventh straight year, UNO's online graduate programs in criminal justice were ranked in the top 10 nationally by U.S. News & World Report. UNO's online bachelor's programs in business was ranked for the second year, climbing up eight spots to reach No. 32 nationwide.
UNO offers 13 fully online programs across five of its six colleges, including programs in multidisciplinary studies, emergency management, information systems, political science, and others. Rankings by U.S. News & World Report are based on data in four categories: engagement, services and technologies, faculty credentials and training, and expert opinions. Additional information on UNO's rankings and methodologies can be found on the U.S. News & World Report website.