24-Hour Campaign: A Smashing Success for CPACS
The College of Public Affairs and Community Service at UNO sees another banner year for the Wear Black, Give Back campaign.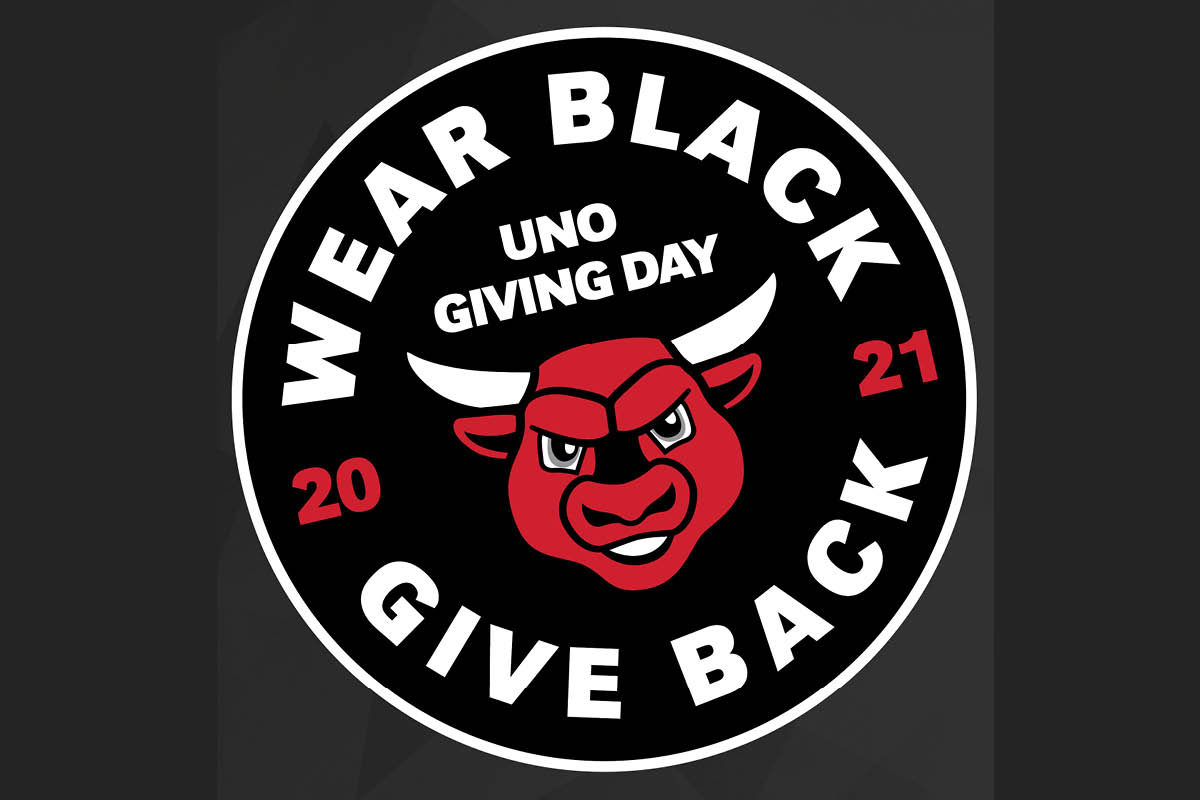 What a great 24 hours it has been! UNO's 24-hour giving campaign—Wear Black, Give Back 2021, was a smashing success—raising $362,284 from 2,389 gifts.
The College of Public Affairs and Community Service (CPACS) had another banner year for this campaign, raising $24,616 from 174 people. This put CPACS in third place among all the units on campus, behind the College of Business Administration and Athletics. "There are not many universities where their public affairs programs receive this much donor support," says Dr. John Bartle, Dean of CPACS. "Our goal was to have 150 people participate, so we easily exceeded that. We are lucky to have such wonderful supporters."
CPACS also had some tremendous support through challenges during this year's campaign, including:
- An anonymous donor gave $1,000 after 100 people donated to the College.

- Jason and Kayla Hansen gave an additional $1,000 after 25 people gave to the Goodrich Program.

- Aileen and Tom Warren gave an additional $500 after 40 people gave to Goodrich.

- Dean Bartle hosted a challenge that if 25 people gave to the Christine and BJ Reed Completion Scholarship, he would donate an additional $250. We were just a bit short, as 21 people gave, but he will donate the amount anyway out of appreciation for all BJ and Chris have done for the College.
"A special thanks to the CPACS Director of Development (and MPA alum) Tessa Barney, and our PhD student, Joel Gehringer who spearheaded the campaign," shares Dr. Bartle. "As we know in CPACS, with collaboration, anything can happen."
We extend a heartfelt thank you to the generous sponsors who made additional contributions for an even bigger impact on campus. Visit givingday.unomaha.edu to see our final results.
Thank you for Wearing Black and Giving Back with us!