UNO's Grace Abbott School of Social Work Seeks Help in Nominating Nebraskan as prominent American Woman
Submit your nomination today for Grace Abbott, Nebraska pioneer, scholar, and social worker for the United States Mint commemorative quarter collection.
published: 2021/06/11
contact: Michelle Nelsen - Grace Abbott School of Social Work
email: mdnelsen@unomaha.edu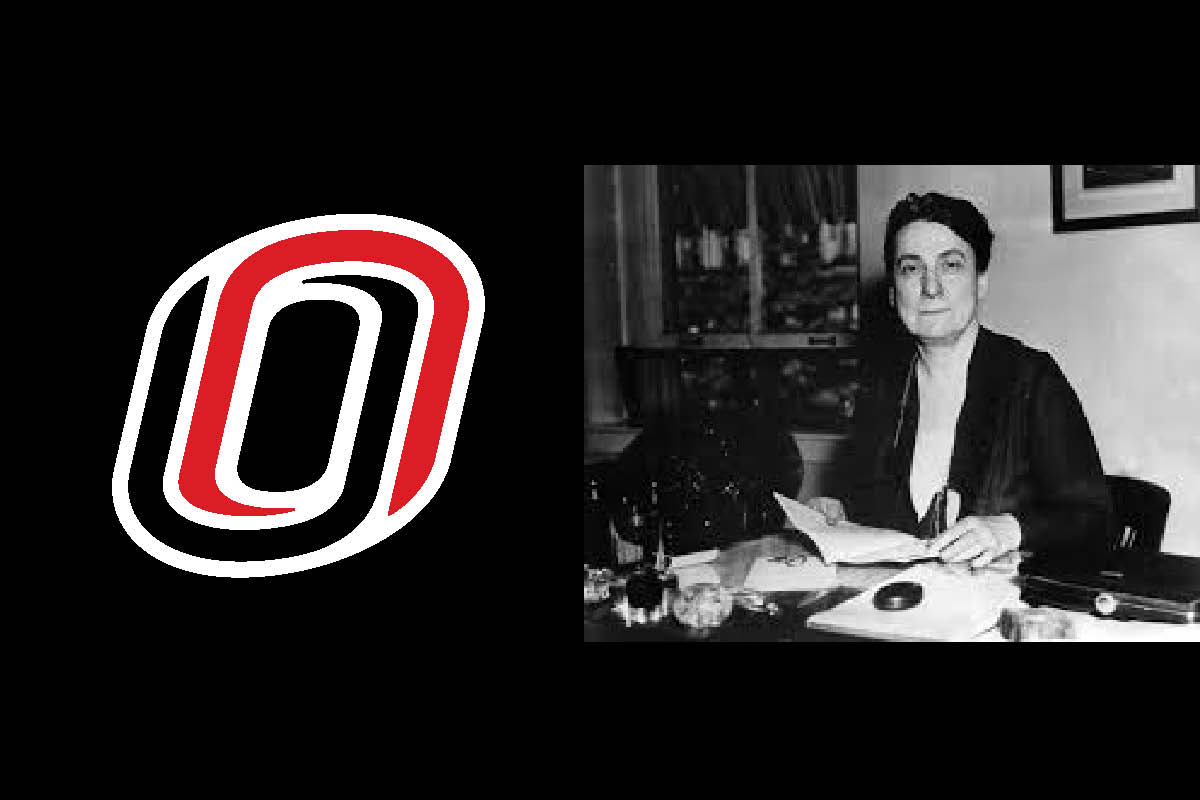 It's not every day that a Nebraskan makes history—especially as a woman of the early 1900s.
The Grace Abbott School of Social Work along with the Hall County Historical Society is launching a campaign to include Grace Abbott in the upcoming commemorative quarter collection featuring prominent American women, issued by the United States Mint (2022-2025). We hope you might consider helping us promote this campaign to have Grace's legacy be recognized. Nominations will be accepted until the end of June.
According to Michelle Setlik, co-chair of the Abbott coin efforts and board member of the Hall County Historical Society, she has also spoken with Senator Fischer's office, they are submitting a nomination for Grace Abbott through the Congressional Committee.
Social worker, Grace Abbott, was born in Grand Island, Nebraska, on November 17, 1878. She graduated from Grand Island College in 1898 and taught high school in Grand Island before attending the University of Nebraska for her graduate studies. In 1907, Grace moved to Chicago and lived with her sister Edith at Hull House, a settlement house on the west side of Chicago serving recently arrived European immigrants. In 1909 Grace earned her Ph.M. in political science from the University of Chicago. Throughout her life, Grace worked tirelessly to improve the rights and living/working conditions of children, immigrants, and women. She pioneered the process of incorporating sociological data and statistics relating to child labor, juvenile delinquency, and dependency into the lawmaking process. Grace passed away at the age of 60 on June 19, 1939.
The Hall County Historical Society has made it even easier, by providing guidance to nominate Abbott with the following question responses:
1) Name of the woman you are recommending for consideration: Grace Abbott
2) The woman's year of birth, if known: 1878
3) The woman's year of death: 1939
4) Please list the field(s) most commonly associated with the woman you are recommending: Education, Public Administration, Social Work
5) Briefly state why the woman you're recommending should be considered for inclusion in this project: (in your own words, additional information about Grace's contributions are listed below)
6) Optional: Please provide a link to any supporting material about the woman you are recommending (bio, news article, etc)
7) Optional: Your name
8) Optional: Your email address
Need some help with your recommendation? Here's what you need to know!
Career Highlights
- Wrote a series of articles for the Chicago Evening Post in 1909-1910 attacking the exploitation of immigrants
- Testified before Congress regarding immigrant conditions at Ellis Island and immigration restrictions, helped secure protective legislation
- Administered the first federal statute limiting the employment of juveniles in 1917, when the law was declared unconstitutional in 1918, Grace secured a continuation of the policy by inserting a clause regarding child labor into all war-goods contracts between the federal government and private industry
- Administered the first federal program to extend federal aid to states for programs in maternal and infant health care (Sheppard-Towner Act 1921-1929)
- First woman nominated to Presidential Cabinet (but never confirmed) when President Herbert Hoover nominated Grace to be the Secretary of Labor
- In 1930, Grace was named "One of America's 12 Greatest Women" by Good Housekeeping magazine. Her position on the list was 5th, ahead of such recognizable figures as famed aviator Amelia Earhart and future First Lady Eleanor Roosevelt
- As the only trained social worker at the top political levels in Washington DC during the Great Depression, Grace was recognized as the highest-ranking and most powerful woman in the U.S. government
- As a member of President Roosevelt's Council on Economic Security, Grace helped plan the social security system (1934-1935)
- Grace was a prolific writer, she wrote more than 100 articles and books on her studies of conditions and treatment of immigrants, children and women, some of which were published posthumously
Positions Held
Director of Immigrants' Protective League; Director of Child-Labour Division of the U.S. Children's Bureau; Director of the U.S. Children's Bureau; Professor of Public Welfare at University of Chicago; member of President Franklin Roosevelt's Council on Economic Security; U.S. Delegate to the International Labor Organization
Link to any supporting material about the woman you are recommending (not necessary to include all):
Encyclopedia of the Great Plains: http://plainshumanities.unl.edu/encyclopedia/doc/egp.pg.002
Encyclopedia Britannica: https://www.britannica.com/biography/Grace-Abbott
University of Chicago: Crown Family School of Social Work, Policy and Practice: https://crownschool.uchicago.edu/grace-abbott
Grace Abbott: One of America's 12 Greatest Women: https://crownschool.uchicago.edu/grace-abbott-one-americas-12-greatest-women
University of Chicago Magazine: "Edith Abbott and Grace Abbott": https://magazine.uchicago.edu/0810/features/legacy.shtml
Virginia Commonwealth University: Social Welfare History Project: https://socialwelfare.library.vcu.edu/organizations/childrens-bureau/abbott-grace/
Grand Island Independent: UNO Names Grace Abbott School of Social Work: https://theindependent.com/news/local/uno-names-grace-abbott-school-of-social-work/article_036b2f4f-950f-5a45-a3cb-de36f44a3c7a.html
Grand Island Library: Abbott Sisters Project: https://www.gilibrary.org/about-us/about-your-library/abbott-sisters-project
See the full story on Grace Abbott, and the opportunity to make history per The Grand Island Independent