UNO Announces Next Generation Service Program
The UNO College of Public Affairs and Community Service and the UNO College of Business Administration have hired Congressman Brad Ashford to help launch new Next Generation Service Program on campus.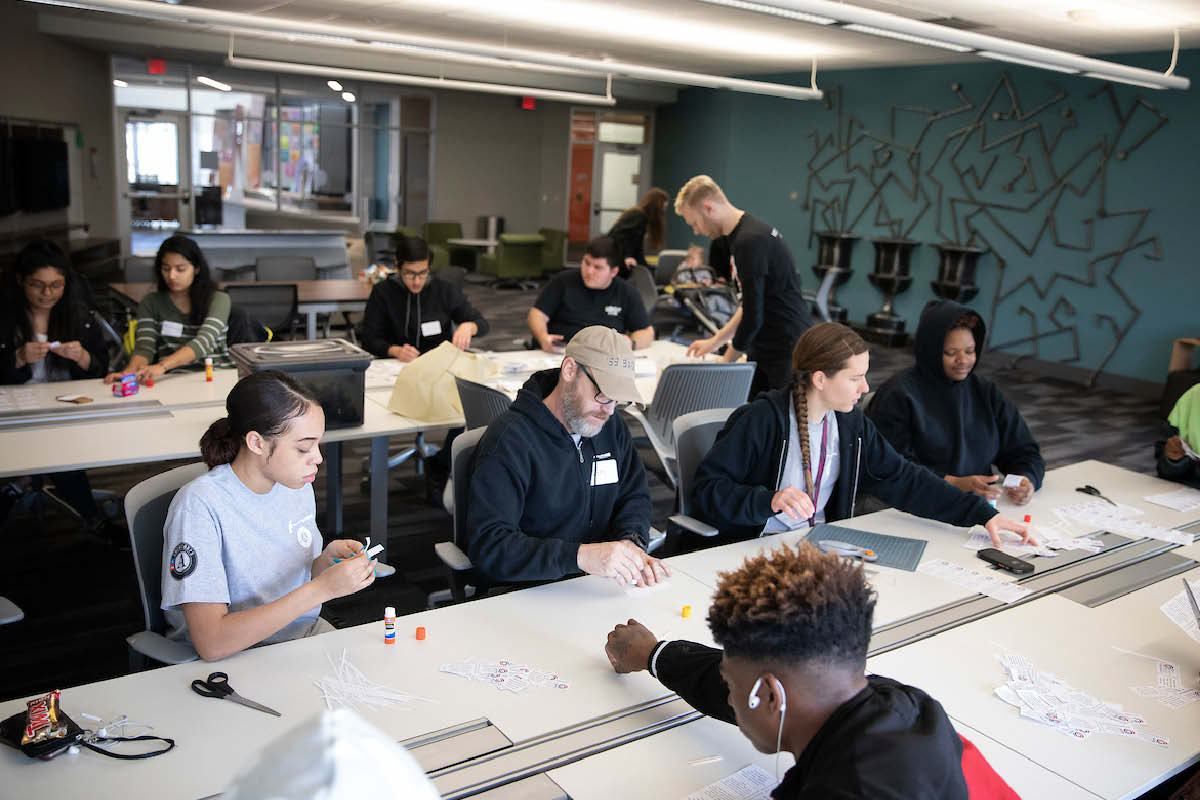 UNO today announced the Next Generation Service program where future leaders will learn the techniques and tools of collaboration and be able to apply them to specific projects through "hands on" community-engaged partnerships. The program will offer a minor in Cross-Sector Collaborative Leadership that will be available to all UNO students.
To launch this program, UNO has hired former Congressman Brad Ashford. Ashford was successful in developing many public-private partnerships in his public service, such as the Veterans Administration Ambulatory Care Center which was developed ten years ahead of schedule because of Omaha's reputation for successful partnerships to get things done.
Ashford said, "The future will depend on how we collaborate with one another to solve problems. Public-private partnerships are one means to achieve progress. UNO has realized this reality by creating a Cross-Sector Collaborative Leadership minor in the College of Public Affairs and Community Service (CPACS) and the College of Business Administration (CBA). I am truly honored to be part of this powerful initiative."
UNO is ideally positioned to respond to these needs. Because of its tradition of service learning and engagement, along with its national rankings in both public administration and business, UNO was selected as one of the first five universities for the NextGen Service Partnership by the New York-based Volcker Alliance, along with Indiana University, the University of Washington, the Andrew Young School at Georgia State University, and the City University of New York.
CPACS Dean John Bartle said, "Many societal problems are complicated and cannot be solved by stand-alone organizations. A new way has emerged which draws from the distinctive strengths of the public, private, and nonprofit sectors. This approach requires people with an understanding of the skills of collaboration, knowledge, and appreciation of each of the three sectors."
"There is no better way to develop leaders of the future than having them work collaboratively, across silos, to solve real world problems. That is what our corporate, government, and non-profit leaders have to do to make our community better. Let's train our students in the best ways of doing that," said Dr. Michelle Trawick, Dean of the College of Business Administration.
The minor requires six courses in both Public Administration and Business, and is open to any undergraduate with 100 credits or less.
For details or to enroll in the program, contact Dr. Meagan Van Gelder at (402) 554-3480 or mvangelder@unomaha.edu.
About the Leadership in Public Service Minors
As UNO continues to serve as the state's premier metropolitan university, the Leadership in Public Service Minors are crucial for the future of our students and our community. The minors included are: Nonprofit Management, Public Administration, and the Cross-Sector Collaborative Leadership (CCL). This effort is lead by the UNO School of Public Administration within the College of Public Affairs and Community Service (CPACS), and the CCL Minor is in partnership with the UNO College of Business Administration (CBA). Visit the links below to learn more about these minors.