CPACS Programs Ranked Among Best in Nation by U.S. News and World Report
The UNO College of Public Affairs and Community Service continues to be the home to nationally ranked graduate school programs.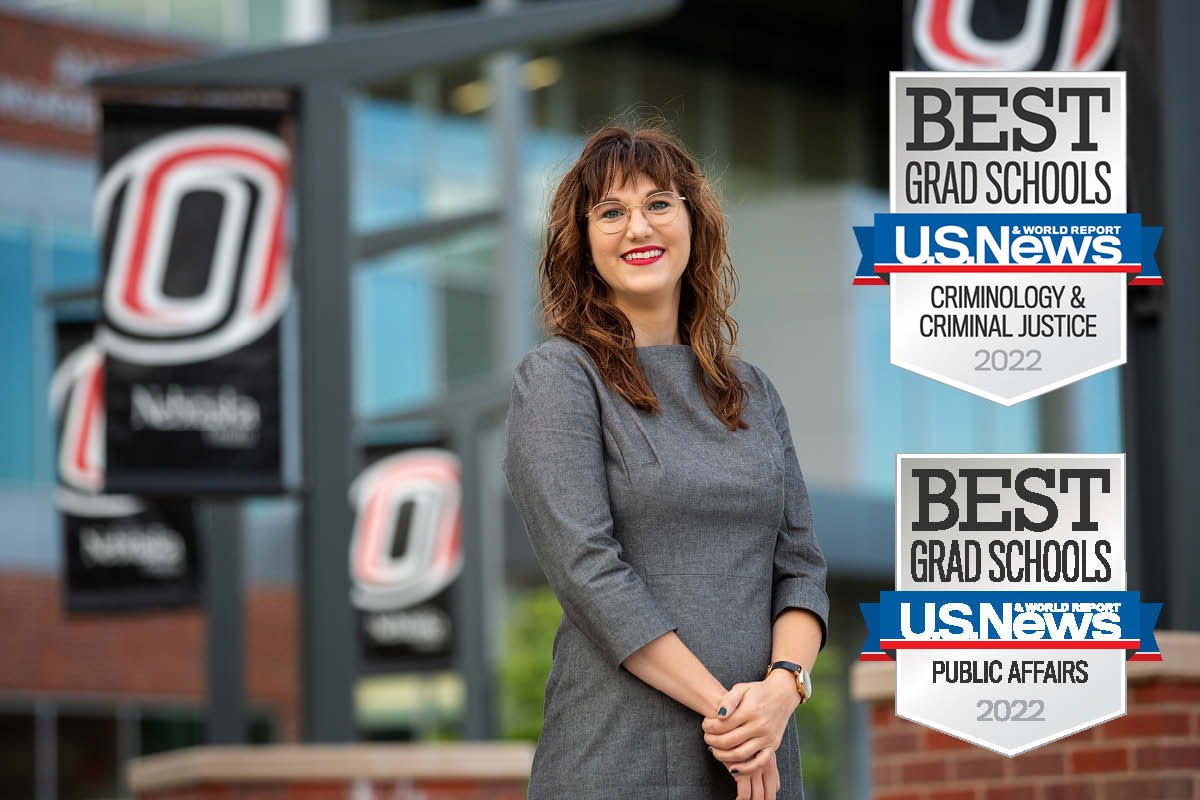 OMAHA – Students looking for exceptional education in public affairs will find just that at the UNO College of Public Affairs and Community Service according to the new 2022 "Best Graduate Schools Rankings" from U.S. News & World Report.
UNO's Criminology program is in the ranks of large schools, such as Northeastern, Rutgers-Newark, and Michigan State.
Overall, the UNO School of Public Administration received high rankings, tied at No. 28 in the nation.
Specialties within the School of Public Administration were also highly ranked:
Public Finance & Budgeting No. 8
Local Government Management No. 11
Nonprofit Management No. 12
Public Management & Leadership No. 24
Also notable is the ranking of the Grace Abbott School of Social Work's graduate programming in the top 100 programs nationally.
CPACS Dean John Bartle said the recognition for his college's programs highlight the programs' quality.
"It's no surprise to see UNO's Public Affairs programs ranked alongside institutions like Texas A&M, Florida State, Wisconsin, and Kentucky," Bartle said. "The College of Public Affairs and Community Service at UNO has a world-class faculty, we attract students from all over and we give them a rigorous, relevant education. And while we are nationally ranked, we are also locally engaged: our faculty and students work closely with community partners, nonprofits, and governments."
Deborah Smith-Howell, associate vice chancellor for academic affairs and dean of graduate studies, said the new numbers reflect the intention UNO brings to graduate programming.
"It's the Maverick way—our mission is to recruit faculty who are the best at what they do to develop leaders and equip them to make a difference in their communities and organizations," Smith-Howell said. "Add cutting-edge research and applied community service and you can see why our graduate programs continue earning these high rankings year after year."
Founded in 1972, CPACS is the only college in the University of Nebraska system dedicated entirely to public affairs and civic engagement. As such, it serves a statewide mission of coupling quality education with professional services for any students looking to improve their communities.
View the Public Affairs Rankings