2020 Commencement Stories: CPACS Edition
Learn more about these amazing UNO graduates. Once a Maverick, always a Maverick.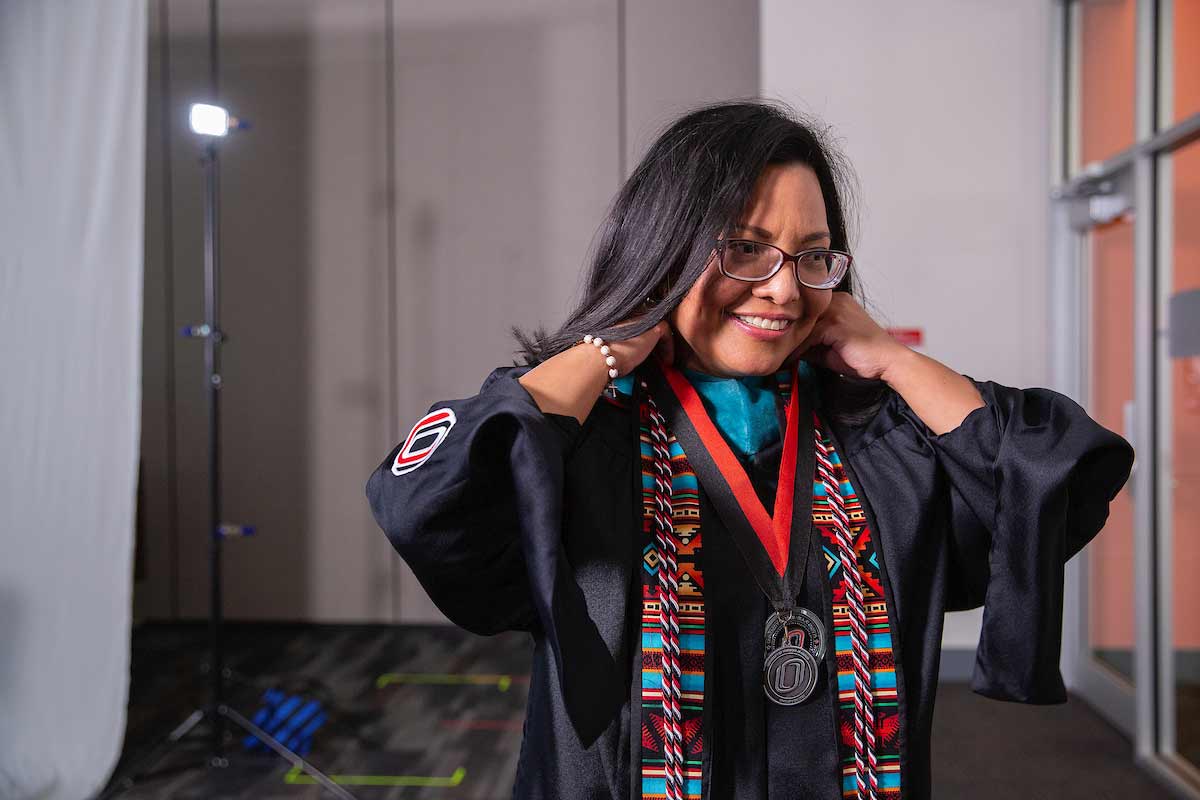 Not one, but two amazing graduates from the UNO College of Public Affairs and Community Service (CPACS) were featured as 2020 commencement speakers. Check out each of their amazing stories to get a glimpse of the incredible potential of our CPACS graduates.
Friday, Dec. 18, marked the end of a successful journey for more than 1,100 Mavericks as they make the transition from UNO student to UNO alumni.
Each of our members of the Class of 2020 is a true Maverick in their own way. From the metro area to locations around the world, from certificate programs to terminal degrees, or from first-generation to multi-generation, our students carved their own path to reach their educational goals. Yet, they all have one thing in common: they are all Mavericks, and once a Maverick, always a Maverick.
Interested in learning more about other recent UNO alumni? View our previous Student Commencement Stories and check out our "I Am the R.O.I." series, featuring seven Mavericks whose return on investment from thier UNO education has gone far beyond earning their degree.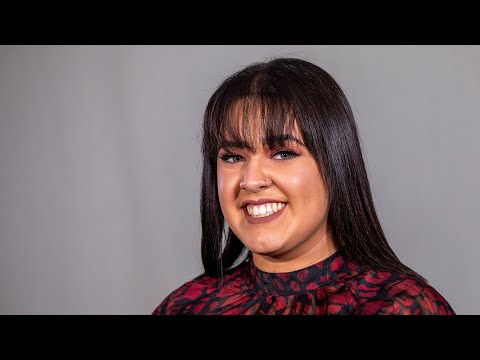 Estela Melgar
College of Public Affairs and Community Service
Estela Melgar's experience at the University of Nebraska at Omaha was about more than earning a degree – it was about setting an example.

The Army Reserve veteran, first-generation student, and daughter of immigrant parents wanted to prove that a brighter future is possible not just for her siblings, but for the high school students in her hometown of South Sioux City, Neb., who she says are sometimes hesitant about higher education.

Now, as a college graduate herself, with a bachelor's degree in criminology and criminal justice from UNO's College of Public Affairs and Community Service there is a swelling sense of pride being able to serve as that role model.

"Being a first-generation student – it means everything to me," she said. "It leaves a path for my sisters and to those students back in high school who didn't think it was possible, but I'm here now and doing it – doing it for them."

Melgar recalls being unable to understand her homework in elementary school because it was in a language she did not understand – a stark contrast to the student who would go above and beyond to be a resource for others working the Milo Bail Student Center MavIGATION Station.

Her involvement with UNO Military and Veteran Services, support from advisors, and building bonds with professors aided in her transformation.

"It made me come out of my shell. My first semester here was kind of rough. I didn't go out, and once I actually started getting involved in these organizations, it opened me up out of my shell, I was able to talk to people, meet more people, and build my network."

Melgar's next journey? A move to Austin, Tex., where she will work as a youth development coach for at-risk youth. She doesn't plan on leaving her Maverick Spirit in Omaha, though.

"Maverick Spirit – it means family, a place here I know I am loved and cared for and a place that I feel safe," she said.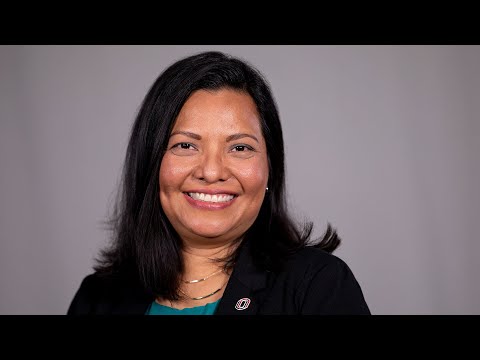 Yuriko Doku
Graduate College
College of Public Affairs and Community Service
Yuriko Doku has accumulated her fair share of titles in her 17 years at the University of Nebraska at Omaha: international studies student, economics graduate student, assistant director of UNO's Office of Latino/Latin American Studies (OLLAS), Staff Advisory Council community engagement committee chair, NU System KUDOS award winner. Add another label to her list: the proud owner of a master's degree in public administration.

The Colombia native has come a long way since moving to the U.S. in 2003 and enrolling in courses at UNO to improve her English.

"For me UNO is a family," Doku said. "Being able to study, to work as a student, and to find great opportunities professionally, made me stay here."
Driven by the belief that education and community can have a positive impact in the world, she continues to give back to UNO as much as it has given her.

"Everything I have learned in this master's degree program, I have been applying to my job at OLLAS," she said.
About Us
The College of Public Affairs and Community Service comprises 8 units and several subunits. Our programs are interdisciplinary and work with countless local, national, and international organizations to make a difference in communities in Nebraska and around the world. As our state's highest ranked college, we have eight programs ranked in the top 25 in the nation by U.S. News & World Report.