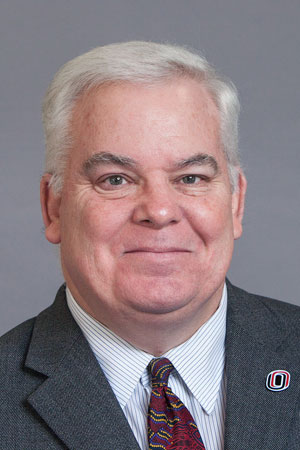 John Bartle
Dean
College of Public Affairs and Community Service
---
email:
office:
office phone:
Additional Information
Education
Ph.D. Public Policy and Management, The Ohio State University, 1990
M.P.A. Public Affairs, The University of Texas, 1983
B.A. Economics, Swarthmore College, 1979
Teaching Areas
Public Financial Management; Public Budgeting; Public Sector Economics; Public Policy Analysis and Evaluation
Research
Dean Bartle is the author or editor of four books: "Innovative Infrastructure Finance," "Management Policies in Local Government Finance," "Sustainable Development for Public Administration," and "Evolving Theories of Public Budgeting." He has published research articles in several journals, including Public Budgeting & Finance, Journal of Public Administration Research and Theory, State and Local Government Review, and Public Administration Review. Recently he has written several articles about gender equity in public budgeting.
Professional Activities
Dean Bartle was elected to the National Academy of Public Administration and serves on the Board of Directors. He has previously served on the boards of the American Society for Public Administration, and the Network of Schools of Public Policy, Affairs and Administration.
Professional Honors & Awards
Honorary Doctorate of Humane Letters, State University of New York at Binghamton
Aaron Wildavsky Award for lifetime scholarly achievement in budgeting and financial management, Association for Budgeting and Financial Management
Truitt-Felbinger Award for significant contributions to the field of transportation policy and administration, American Society of Public Administration Section on Transportation Policy and Administration
Administrative Leadership Honor, Association for Gerontology in Higher Education
Presidential Citation of Merit, American Society of Public Administration, 2013
Hobbies & Interests
John Bartle enjoys traveling, reading, rugby, and baseball. He lives in Omaha with his family