2020 IS&T Points of Pride
In an uncertain year, one thing remained steadfast: IS&T's commitment to delivering high-quality information technology education to students of all ages. Our research opportunities grew, we doubled down on our commitment to community service, and we got to do some pretty cool stuff.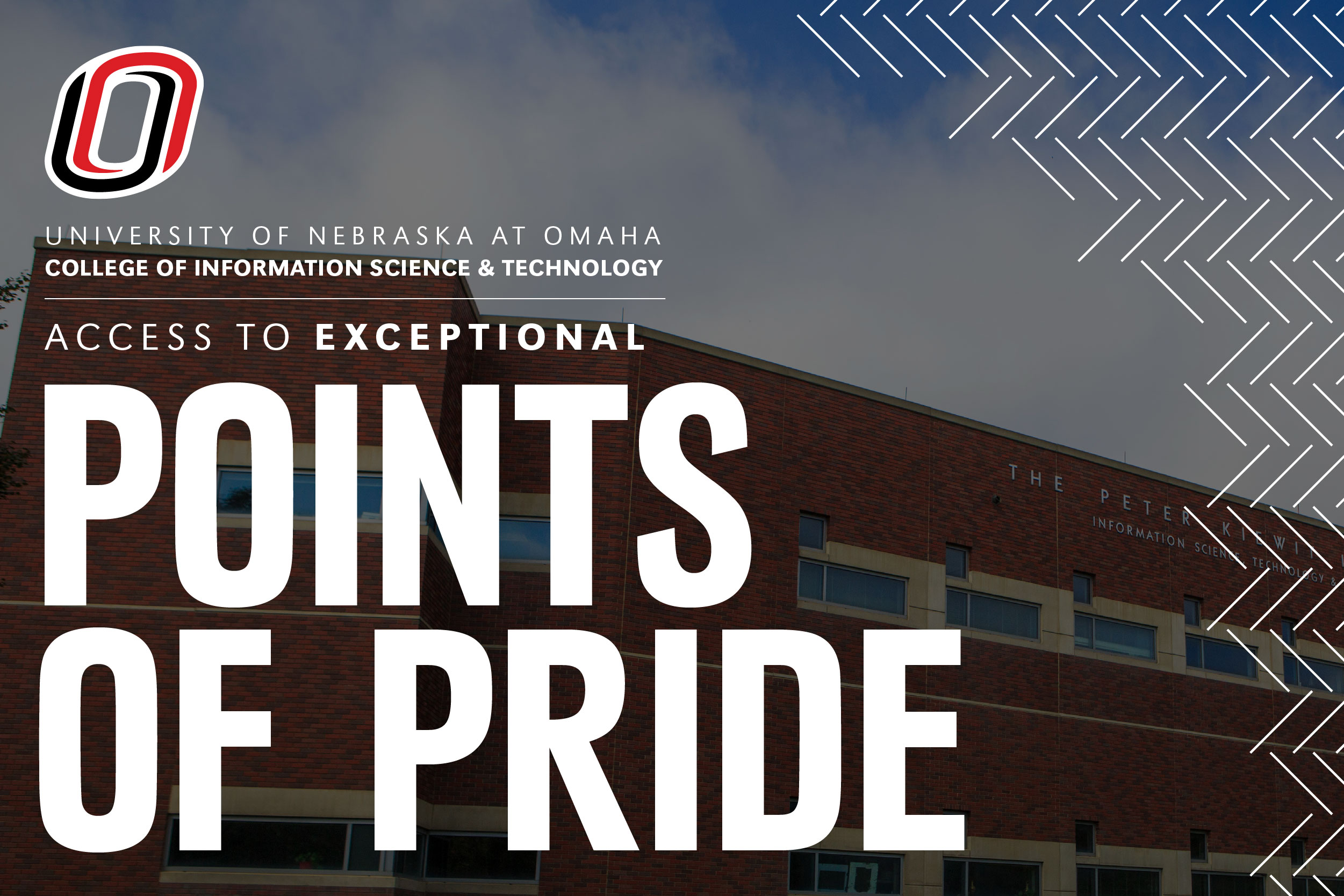 Check Out our Points of Pride
The 2019/2020 academic year saw a lot of changes. In this issue of the University of Nebraska at Omaha College of Information Science and Technology's Points of Pride, we're excited to show you how we overcame COVID-19 challenges and thrived. Through the innovative work of our faculty, staff, and students, you'll read how our college inspired students to keep learning.

Despite the challenges the last year has brought, IS&T was able to conduct innovative research, launch new degrees like the Master of Science in IT Innovation and offering our Cybersecurity programs and certificates completely online. At the end of the academic year, we looked back with pride at how we continued to meet the needs of our students and community.

In this issue, you'll see how we're continuing to fuel the IT revolution from the heart of the Midwest. Read the online issue now.