[CANCELED] Nullify's High School Capture The Flag Cybersecurity Competition
IS&T's Nullify Computer Security Group invites high schoolers to participate in the fast-paced, exciting virtual competition that will take your skills to the next level; this event has been canceled.
date: 02/20/21 - 02/21/21
time: 12:00 PM - 4:00 PM
location: Virtual • maps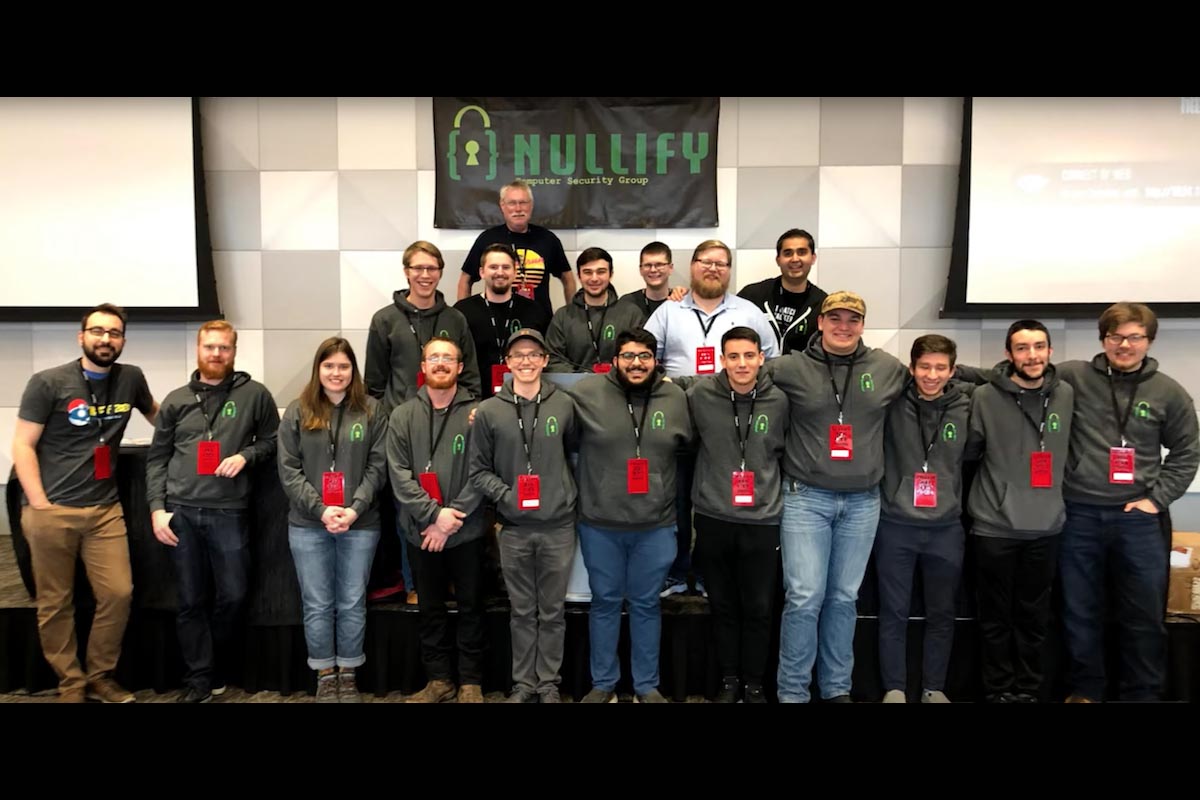 The Nullify team at the 2020 CTF event.
What is a Computer Capture The Flag?
A Capture The Flag (CTF) is a cybersecurity competition where teams complete computer challenges in various categories for points. At the end of the competition the team with the most points takes home the victory. Our competition will have the categories:
Scripting
Cryptography
Exploits
Digital Forensics
Reverse Engineering
Linux
As well as an additional "random" category
Competition Details
Each competing school will have one faculty-sponsored team with as many members as they wish to field. Teams will be competing in an online format with communication and interaction between team members at their own discretion. This will be a longer event so members will be free to come and go as they please.
There will be prizes awarded for the 1st, 2nd, and 3rd place placements as well as a new traveling trophy for the 1st place team.

THE 2021 EVENT HAS BEEN CANCELED: https://nullify.uno/hsctf


Nullify High School Capture the Flag 2020