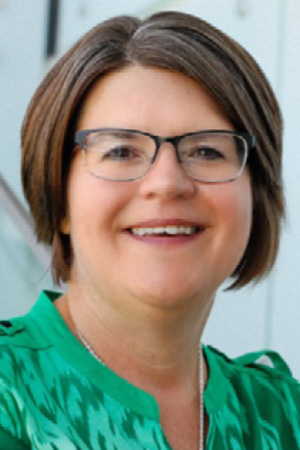 email:
note:
This profile is pulling in data from Digital Measures. Postings on personal websites or social media do not indicate that the individual is speaking on behalf of UNO.
General Information
Biography
DR. CHRISTINE TINA CHASEK, LIMHP, LADC is an Associate Professor and Chair of the Counseling Department at the University of Nebraska Omaha and Associate Workforce Director of the Behavioral Healthcare Center of Nebraska. Dr. Chasek has strong rural roots and is a practicing mental health and addictions counselor with experience in behavioral health care administration most currently focusing on developing the behavioral healthcare workforce in rural Nebraska.
Teaching Interests
My teaching interests include addiction counseling, research, diagnosis and treatment of mental and emotional disorders, and clinical counseling skills.
Research Interests
My research interests include addiction counseling, attitudes of providers about addiction counseling, counselor preparation, clinical outcomes, and behavioral health care workforce.
Service Summary
Dr. Chasek serves on the Nebraska Alcohol and Drug Licensing Board, is Past President Elect of the International Association of Addiction and Offender Counselors and serves on several state, regional, University, and Community boards.
Awards and Honors
Addictions/Offender Educator Excellence Award, Teaching - 2016
COE Outstanding Faculty Teaching Award , Teaching - 2018
College of Education Research Award , Scholarship/Research - 2015
Faculty Mentoring of Graduate Student Research Award, Teaching - 2016
Robert H. Rencken Emerging Professional Leader Award , Leadership - 2016
Education
Ph D, University of South Dakota, Vermillon SD, Counselor Education and Supervision , 2012
Licensures and Certifications
Internationally Certified Alcohol and Drug Counselor #111656, International Certification and Reciprocity Consortium, 11/01/2008
Licensed Independent Mental Health Practitioner #562, Nebraska Department of Health and Human Services, 02/01/2009
Master Addiction Counselor #510135, National Certification Commission for Addiction Professionals, 10/31/2016 - 10/31/2022
Licensed Alcohol and Drug Counselor #684, Nebraska Department of Health and Human Services, 11/01/2007