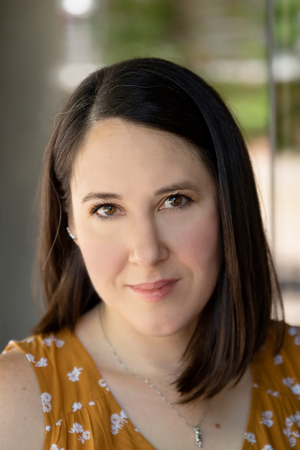 Jennifer Sheshko Wood
Assistant Professor
Theatre
---
Additional Information
Bio
Originally from Montreal, QC, Jenn came to the States to pursue her MFA in Costume Design from Indiana University. As a free-lance costume designer, she has worked with the Utah Festival Opera & Musical Theatre (UFOMT), the Omaha Community Playhouse, Juniata College, Akron University, and Indiana University. As a crafts artisan, Jenn has held positions with UFOMT, the American Players Theatre, and Opera Theatre St. Louis.
In 2018, Jenn took over as the Director of Costumes at UFOMT, overseeing their costumes, wardrobe and wig departments for their summer repertory seasons.
Until 2021, Jenn was a Professor of Costume Design & Technology at the University of Northern Iowa. Her specialties include digital rendering, crafts, fabric manipulation and working to make her classroom an inclusive and engaging environment.