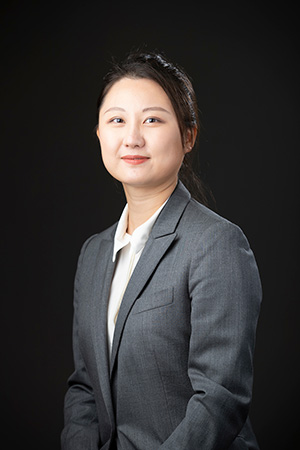 ---
email:
office:
department phone:
office hours:
Tuesdays: 10 AM – 12 PM and 3 – 4 PM
fax:
402.554.3836
Additional Information
---
Biography
Nicky Chang Bi is an assistant professor in the School of Communication. She earned her doctorate in Media and Communication from Bowling Green State University. She teaches Capstone for Public Relations and Advertising, Strategic Communication, Foundation in Journalism and Mass Communication, Computer-Mediated Communication, Social Media, and Quantitative Research Method. Her research focuses on public relations, strategic communication, advertising, social media, and health communication. Her research is motivated by her interests in how to reach the audience we want without having broadcast the messages to everyone. Her research focuses on why and how people engage in electronic word-of-mouth communication on social networking sites. Specifically, her work explores message diffusion and its effects in social media.
Recent Publications
Bi, N. C. & Zhang, R. (2022). "I Will Buy What My 'Friend' Recommends": The Effects of Parasocial Relationships with YouTube Influencers, Influencer Credibility, and Self-Esteem on Purchase Intentions. Journal of Research in Interactive Marketing. doi: 10.1108/JRIM-08-2021-0214
Bi, N.C. & Zhang, R. (2022). Electronic Word-of-Mouth and social media. In Jeremy H. Lipschultz, Karen Freberg, and Regina Luttrell (Eds.). The Emerald Handbook of Computer-Mediated Communication and Social Media (pp.37-50). Bingley, UK: Emerald Group Publishing.
Zhang, R., Ha, L., & Bi, N. C. (2022). How Perceptions of Chinese Immigrants and Mainland Chinese, Media Use, and Political Ideology Affect Americans' Opinion of the U.S.–China Trade War in Ha, Louisa and Lars Willnat (e.d.), The U.S.-China Trade War: War and Peace Journalism in the Digital Age.
Bi, N. C., Lu, Y., Ha, L, &. Chen, P. (2021). Attitude change toward Chinese during the US-China trade conflict: The effects of social media news sharing and perceived newsfeed performance. Online Information Review, 45(3):599-613. doi: 10.1108/OIR-05-2020-0178
Bi, N. C. (2021). How Emotions and Issue Controversy Influence the Diffusion of Societal Issues with Imagined Audience on Facebook. Behaviour & Information Technology. doi: 10.1080/0144929X.2020.1869307
Education
Hong Kong Baptist University, M.A., Media Management, 2010
Kent State University, M.A., Public Relations, 2015
Bowling Green State University, Ph.D., Media and Communication, 2019