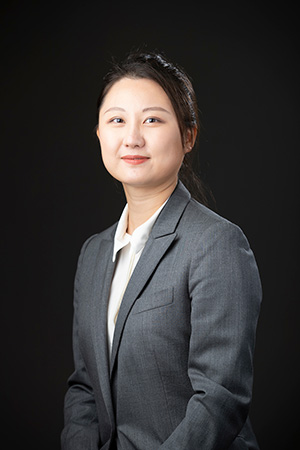 Nicky Chang Bi
Communication, Assistant Professor
---
email:
office:
ASH  107S
office hours:
M: 1:20-2:20 p.m.; T/H: 2:30–3:30 p.m.
Google Scholar:
note:
This profile is pulling in data from Digital Measures. Postings on personal websites or social media do not indicate that the individual is speaking on behalf of UNO.
General Information
Biography
Nicky Chang Bi, Ph.D., is an assistant professor of public relations and advertising of the School of Communication at UNO. She researches an innovative modern conduit for human communication and interchange. Her research interests include prosocial strategic communication, brand activism, and health communication, incorporating the utilization of artificial intelligence. She was a marketing professional in Hong Kong. Her primary duties encompassed the areas of branding and organizing public relations events. She had the privilege of collaborating with clients such as IBM, Microsoft, Oracle, Ericsson, Lenovo, Cathay Pacific, Hainan Airlines, among others. Her expertise includes branding, event campaign planning, media buying, strategic messaging development, graphic design, and social media management.
Teaching Interests
Public relations, Advertising, Social media, Research methods, Data analysis
Research Interests
Influencers, Artificial intelligence, Media Psychology
Service Summary
Currently serve on Research & Creative Activity (UCRCA), UNO Library and Learning Resources, CFAM Education Policy Committee (EPAC), School of Communication's Marketing Committee, and High School Media Conference Committee.
Education
Ph D, Bowling Green State University, Bowling Green, Ohio, Media and Communication, 2019
Scholarship/Research/Creative Activity
Selected Publications
Bi, Nicky Chang, Zhang, Ruonan. 2022. "I Will Buy What My 'Friend' Recommends": The Effects of Parasocial Relationships with YouTube Influencers, Influencer Credibility, and Self-Esteem on Purchase Intentions, Journal of Research in Interactive Marketing, 17, 2, 157-175.
Zhang, Ruonan, Bi, Chang, Mercado, Trinidee. 2022. Do Zoom meetings really help? A comparative analysis of synchronous and asynchronous online learning during Covid-19 pandemic, Journal of Computer Assisted Learning, 39, 1, 210-217.
Bi, Chang. 2021. How emotions and issue controversy influence the diffusion of societal issues with imagined audience on Facebook, Behaviour & Information Technology, 41, 6, 1245-1257.