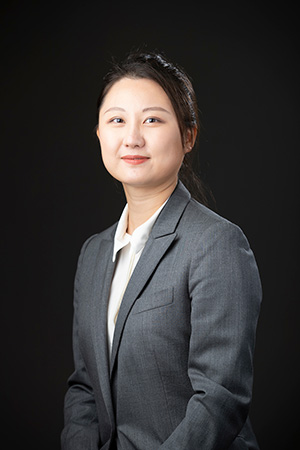 ---
email:
office:
fax:
402.554.3836
Additional Information
---
Office Hours
Monday and Wednesday: 9:00–10:00 a.m., 1:00-2:30, and by appointment
Biography
Nicky Chang Bi is an assistant professor in the School of Communication. She earned her doctorate in media communications from Bowling Green State University. She teaches Media Strategic Communication, Social Media, Quantitative Research Method, Public Speaking. Her research focuses on public relations, strategic communication, advertising, social media, and health communication. Her research is motivated by her interests in how to reach the audience we want without having broadcast the messages to everyone. Her research focuses on why and how people engage in electronic word-of-mouth communication on social networking sites. Specifically, her work explores message diffusion and its effects in social media.
Research and Creative Activity Interests
Recent publications: 
Bi, N.C., Zhang, R., & Ha, L. (2019). Does valence of product review matter? The mediating role of self-effect and third-person effect in sharing YouTube word-of-mouth (vWOM). Journal of Research in Interactive Marketing, 13 (1), 79-95. doi: 10.1108/JRIM-04-2018-0049
Zhang, R. & Bi, N. C. (2019). Do K-Pop consumption and direct contact with Koreans affect American audiences' perception on South Korea and its products? Asian Communication Research, 16(1), 73-106. doi: 10.20879/acr.2019.16.1.73.
Bi, N.C. (2018). (2018). Product review videos on YouTube as eWOM. In Ha, L. (2018 ed.). The Audience and Business of YouTube and Online Videos (pp. 59-72). Lanham, MD: Rowman & Littlefield.
Bi, N.C., Zhang, R., & Ha, L. (2018). The government's public health crisis response strategies and online opinion leaders in China: A case study of the 2016 illegal expired vaccine scandal. China Media Research,14 (2): 16-28.
Bi, N.C. (2017, August 3). Book Review: The Age of Sharing by Nicholas A. John [Review of the book The Age of Sharing by Nicholas A. John]. Journalism & Mass Communication Quarterly, 94 (3). doi: 10.1177/1077699017719455
Education
Hong Kong Baptist University, M.A., Media Management, 2010
Kent State University, M.A., Public Relations, 2015
Bowling Green State University, Ph.D., Media and Communication, 2019