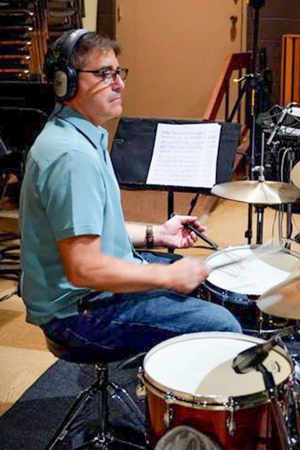 Additional Information
Biography
Doug Montera hails from Colorado Springs, Colorado and earned his Bachelor of Music degree in percussion performance from the University of Denver's Lamont School of Music. Upon graduating, Doug accepted an offer for a position in the United States Air Force as a musician.
During his twenty-two years as an Air Force drummer/percussionist, Montera enjoyed performing across the United States, Europe, Africa and the Middle East. Most notably at the Guinness Jazz Festival, the Copenhagen Jazz Festival, the Caspian Sea Jazz Festival, numerous European jazz ensemble tours, the Royal Albert Hall, and for U.S. troops serving around the globe.
After retiring from the military, Doug and his wife decided to stay in Nebraska and continue raising their two children. The Omaha music scene has kept him busy over the last decade where he has found himself playing with local professional jazz artists, blues bands, top 40 cover bands, musical theater productions, recording projects, and he even worked in a short stint with The World Famous Glen Miller Orchestra.