Breakthrough Weekend
Join highly innovative and motivated people who want to turn an idea into a startup.
Pitch your idea, form a team and start a business in a weekend. Make new friends, find future collaborators, and enjoy free food, drinks and snacks throughout the weekend.
Breakthrough Weekend is provided by the Center for Innovation, Entrepreneurship & Franchising and is in partnership with The Startup Collaborative. At this event you will learn the first steps in starting a business and gain an understanding of what it takes to navigate the road ahead. 
To learn more about this year's Breakthrough Weekend, held from September 20-22, please read this article here.
Here are a few comments from this year's 2019 Breakthrough Weekend:
"Breakthrough Weekend is the best real-world business event I have attended!" - Daisy Dean, Clean Colorz.

"I thought having local business owners as mentors was really impactful throughout Breakthrough Weekend. Leaning on their expertise really allowed my group to flesh out some of our concerns with our product. In addition, speaking to someone who had a lot of experience and advice was really beneficial to my Breakthrough Weekend experience." -Madeline Allen, SoVOYAGE
Ly Phan, a 2018 Breakthrough Weekend participant, had the following to say:
"I'm really grateful that I had a chance to attend Breakthrough Weekend. Not only did I make many great friends, but also learned a lot about starting a business. Breakthrough Weekend gave me the confidence to pitch my own idea, which I did at the Big Idea! Pitch Competition, and won!"
For more information about Breakthrough Weekend, please email Levi Cermak: lcermak7@unomaha.edu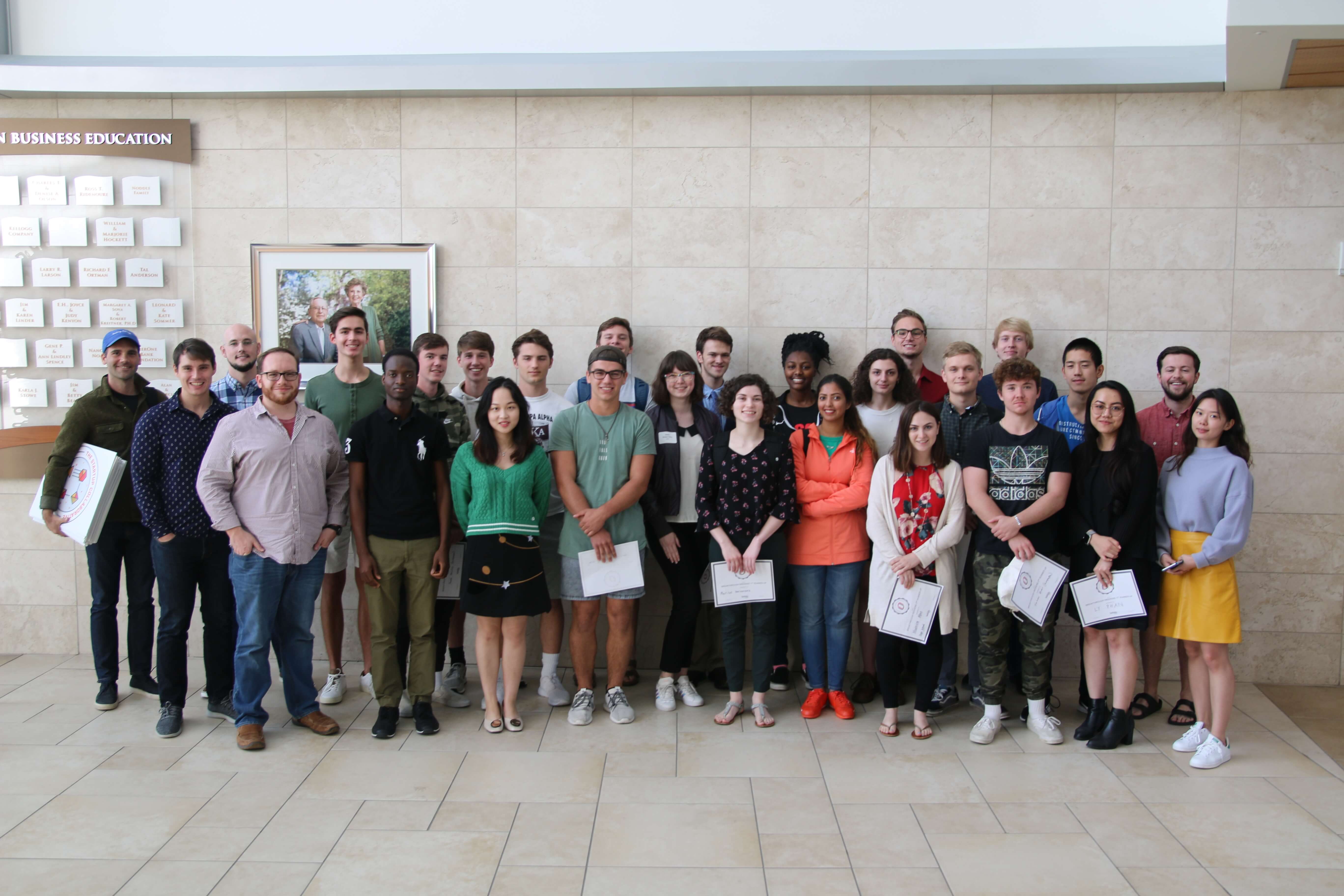 2019 Breakthrough Weekend Sponsors