A Message From Two Friends: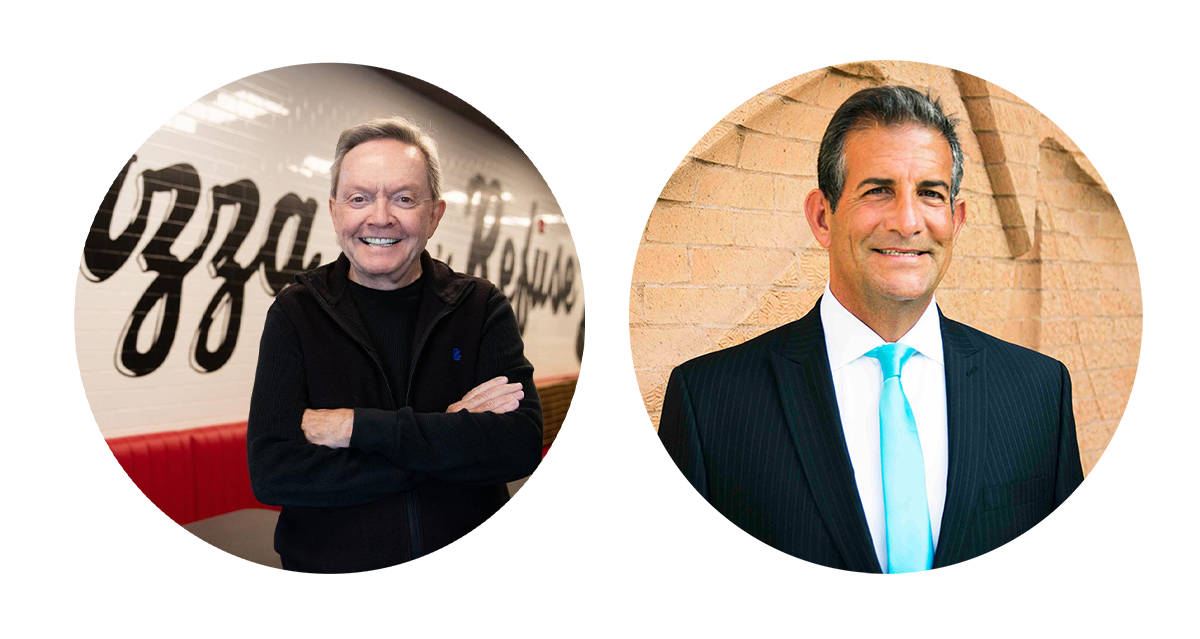 Entrepreneurship is critical to maintaining Omaha's economic vitality and our experiences have taught us that a successful business requires more than just a good idea and a 'fire in your belly.' It requires meaningful, hands-on experiences and education, mentoring from other successful entrepreneurs, and investors who share your dream.
It takes a significant dedication of time and resources to grow an entrepreneurial community, and we can't think of any other organization that has done more to inspire and educate young people in Omaha than the University of Nebraska at Omaha's Center for Innovation, Entrepreneurship and Franchising (CIEF).
As board members since its inception in 2012, we have been thrilled to see the incredible number of classes, programs and events that have changed the lives of thousands of students – many of whom are minority or first-generation college students who go on to start and lead high-tech, lifestyle and social ventures that create jobs and change lives.
Whether it is an entrepreneurship summer camp for Jr. High students, a partnership with Defy Nebraska's correctional facilities programs or funding for startups, the CIEF has provided critical support and hands-on training that makes a real difference.
To ensure these powerful programs and learning continue at CIEF, we are asking for your donation. We would be deeply grateful for your support of this important and impactful program. Thank you for your consideration of our request, and please feel free to contact either one of us if you have questions or would like to learn more about CIEF.
Sincerely,
Van Deeb and Willy Theisen
CIEF Events & Activities
As a center, CIEF provides scholarships, educational opportunities, experiential learning, and community collaborations to Omaha and our students. Here are a few program highlights, click on the heading to learn more!
Students accepted into the ELLC are guaranteed housing in UNO's Scott Village and receive a two-year scholarship. The ELLC is comprised of freshmen and sophomore cohorts that take Entrepreneurial Foundations and New Venture Formations with each of their cohort peers. These students receive mentoring from community members, travel across the country to meet entrepreneurs, and some even start a business during their time in the ELLC.
Do you know any students that are also venture capitalists? Well, students of the Maverick Venture Fund are just that! Led by expert venture capitalist and entrepreneur Tom Chapman, students learn the basics of venture capital in this three-semester course. During the second and third semesters, the team listens to entrepreneurs from the university and community pitch their business, perform due diligence and deploy cash.
In collaboration with The Startup Collaborative, CIEF hosts a startup weekend for students and community members, alike. Participants learn and execute the first steps of starting a business in teams.
Students have 90 seconds to impress the judges and communicate their idea. This year, first and second place winners went on to place in a national pitch competition, while both are currently pursuing their startups!
During the Midwest Entrepreneurship Conference, hundreds of college students and young professionals meet in Omaha for two days of inspiring speakers, diverse panels and professional development opportunities.
Students are invited to submit a simplified business plan that identifies an opportunity and presents a viable proposal to address it. Winning plans can be new or novel innovations or can also address better implementation of or finding new markets for an existing technology. CIEF awards $6,000 to students at this event.
Defy's vision is to end mass incarceration and cycles of recidivism by using entrepreneurship as a tool to transform legacies and human potential. CIEF assists in training Entrepreneurs-in-Training and provides certificates of completion for Defy correctional facilities.
7th-9th graders discover whether they have the mindset of an entrepreneur while learning how to turn an idea or hobby into a moneymaking business in this week-long summer camp.
CIEF reaches across campus to identify partnerships with other colleges to provide value to students. We believe that learning entrepreneurship often most benefits students outside the College of Business.
Open in 2016, Stedman's Cafe is a student-run cafe that serves locally sourced, high-quality coffee, espresso, smoothies, pizza, snacks and more. Our values are respect, positivity, culture, excellence, and education. With these values at the forefront of our minds, we educate students on running a business, managing and participating in a team, and how culture affects a business.
Student-founded and student-ran, this event-photography business allows two ELLC members to learn the ins and outs of event-photography, camera and printing equipment, and customer service. Your party will surely be a blast with these dudes!
CEO is a student-ran group that brings in local entrepreneurs for talks, holds networking events, participates in national competitions, and boosts the entrepreneurial community at UNO.