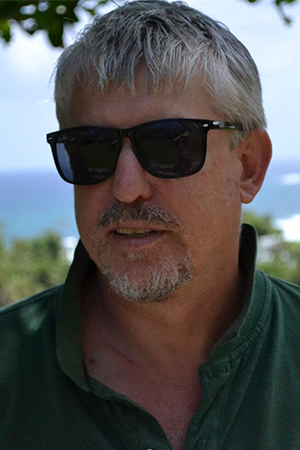 Curtis Hutt, PhD
Director, Goldstein Center for Human Rights
Associate Professor
Director of Programming, Schwalb Center
402.554.2139
---
Additional Information
---
Background
Curtis Hutt teaches Judaic Studies at UNO.  He received his Ph.D. in Religion and Critical Thought from Brown University where he wrote his dissertation on the ethics of historical belief.  The bulk of Curtis' work is related to the representation of sacred pasts in Jewish and Christian traditions with a focus on the history of Jerusalem.   Curtis is the founding director of UNO's new Leonard and Shirley Goldstein Center for Human Rights. 
Curtis has two additional graduate degrees, one in Philosophy and another in the history of religion with a focus on Judaisms during the Second Commonwealth Period and the earliest Christianities.  He has published on a variety of topics related to latter, including articles on the Dead Sea Scrolls, religious specialists in ancient Judaisms, and the origins of Christian anti-Semitism.  He has also published on contemporary Jewish philosophy, pilgrimage, and comparative religious ethics.  In 2013, Curtis published his first book with SUNY Press on religion and the representation of the past.  He has recently edited a second volume for Routledge's Jewish Studies Series titled "Jewish Religious and Philosophical Ethics."  Presently, Curtis is publishing a third book on feminist historiography – "The Sorrows of Mattidia" – which examines the portrayal of Jewish and Christian women in late antiquity.
In addition to working with the Schwalb Center for Israel and Jewish Studies and teaching courses in Judaic Studies (Hebrew Bible/Jewish Thought and Practice), Curtis also teaches the Methods and Phenomena in Religious Studies class at UNO as well as courses on Comparative Religious Ethics. Curtis is a long-time moderator and panelist at the Middle East Forum and also serves on the faculty advisory board of Islamic Studies.  He is a co-founder of SPHRS and continues to work on the Medical Humanities initiative.  Most summers, Curtis can be found in Jerusalem where he spends time working with local and international scholars as well as writing and presenting his own research.