Oral History Project on Latino Railroad Workers in the Midwest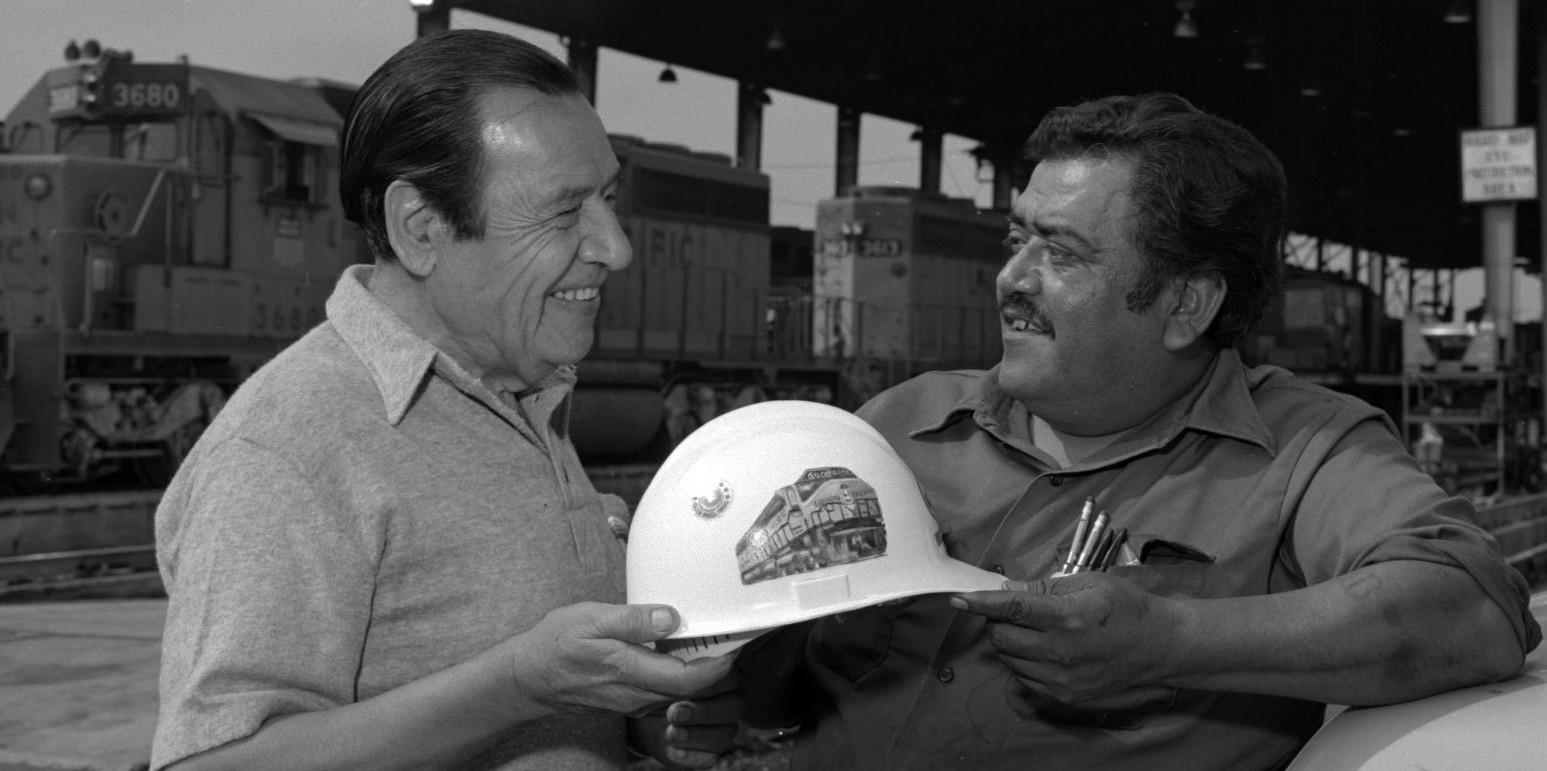 ---
Press Release | English Flyer | Volante en Español
The University of Nebraska at Omaha's Office of Latino/Latin American Studies (UNO-OLLAS) is seekingparticipants for an oral history project on Latino RailroadWorkers in the Midwest. This is a collaborative project between the Union Pacific (UP) Railroad Museum and OLLAS UNO's Office of Latino/LatinAmerican Studies (OLLAS) and its objective is to collect and bring to light the important contributions of Latino railroad workers to the development of railroads in the Midwest.Atthe end of this project, these histories and any donated material will bepublicly accessible at UNOLibraries' Archives & Special Collections and at the UP Railroad Museum.
Interviews will be done online via Zoom video or in person. If you are not interested in being interviewed, but still want to collaborate with this important project, we are also seeking any documents, pictures, and materials related to your experienceor a family member's experience as a former railroad worker. If you are interested in participating and/or in donating materials, please fill out this form https://bit.ly/3i5FHk2 and/or contact Dr. Cristián Doña-Reveco at cdona@unomaha.edu.
---
La Oficina de Estudios Latinos/Latinoamericanos (OLLAS) de la Universidad de Nebraska en Omaha (UNO) está buscando participantes para un proyecto de historia oral sobre trabajadores ferroviarios Latinos en el Medio Oeste. Este es un proyecto en colaboración del Museo Ferroviario de Union Pacific (UP) y OLLAS cuyo objetivo es recopilar y sacar a la luz las importantes contribuciones que los trabajadores ferroviarios Latinos han dado al desarrollo de los ferrocarriles en el Medio Oeste. Al final de este proyecto, estas historias y cualquier material donado serán accesibles al público en los Archivos y Colecciones Especiales de las Bibliotecas de UNO y en el Museo Ferroviario de la UP.
Las entrevistas se harán en línea vía Zoom o en persona. Si no está interesado en ser entrevistado, pero aún desea colaborar con este proyecto importante, podría apoyarnos con la donación de cualquier documento, fotografía y/o materiales relacionados sobre su experiencia como ex-trabajador ferroviario. Si está interesado en participar y/o en donar materiales, por favor complete este formulario https://bit.ly/3i5FHk2 y/o comuníquese con el Dr. Cristian Doña-Reveco al correo electrónico cdona@unomaha.edu o al teléfono 402-554-3556.
---
Funded by