The UNO's Office of Latino/Latin American Studies (OLLAS) continues to work hard to bring you informational and interesting events during these strange times. 
UPCOMING EVENTS 
---
Hostile Terrain 94 – Undocumented Migration Project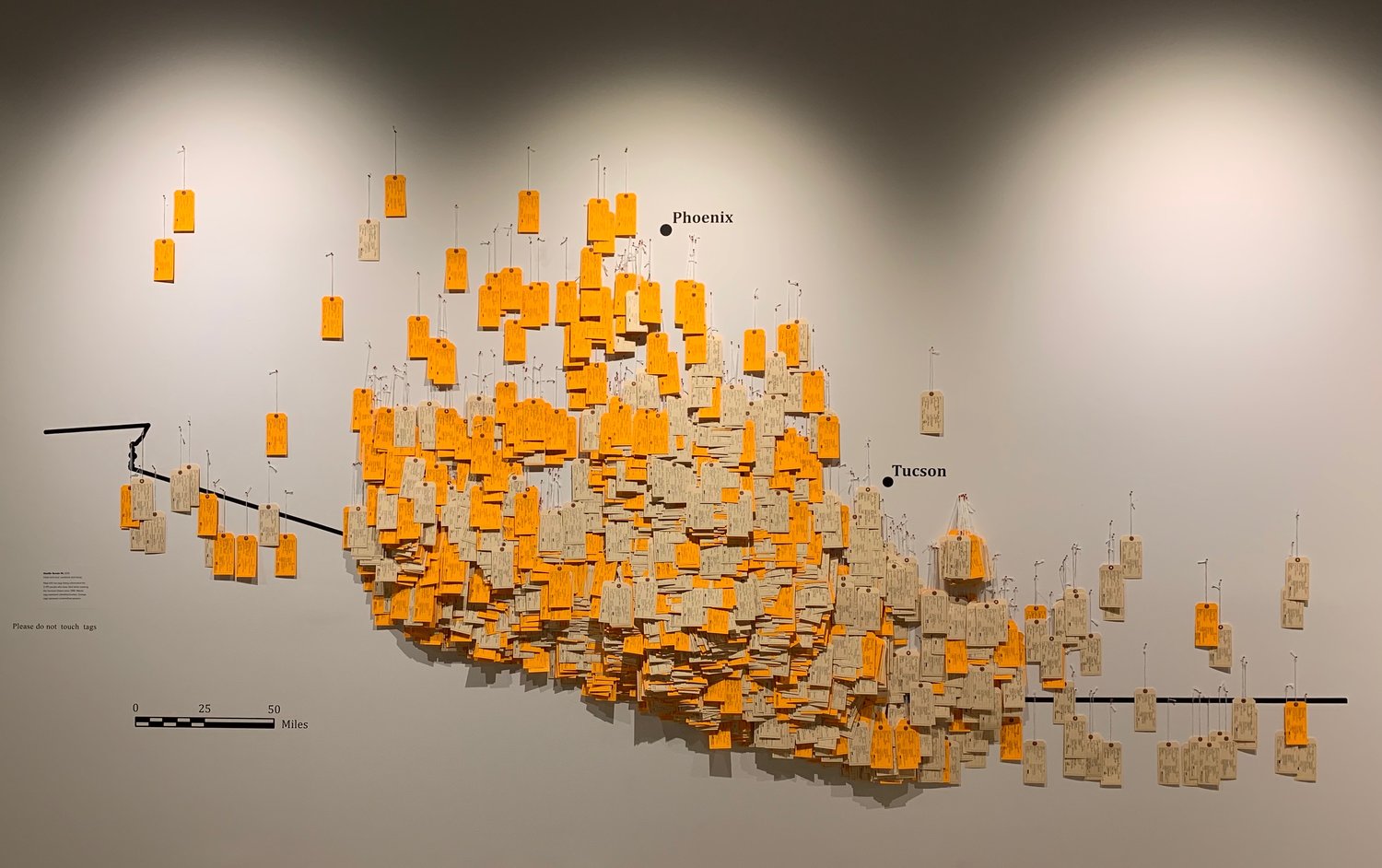 Exhibition Dates: November 5 - November 28, 2020 Open Thursdays and Fridays from 1pm - 6pm by appointment. Please email peter@amplifyarts.org to schedule a viewing or register through Eventbrite (https://www.eventbrite.com/.../hostile-terrain-94...). Face masks are required.
Hostile Terrain 94 (HT94) is a participatory art project sponsored and organized by the Undocumented Migration Project (UMP), a non-profit research-art-education-media collective, directed by anthropologist Jason De León. The exhibition is composed of ~3,200 handwritten toe tags that represent migrants who have died trying to cross the Sonoran Desert of Arizona between the mid-1990s and 2019. These tags are geolocated on a wall map of the desert showing the exact locations where remains were found. This installation will simultaneously take place at a large number of institutions, both nationally and globally in 2020. 
For more information, contact Yuriko Doku, 402.554.3835, or visit the OLLAS website: www.unomaha.edu/ollas