"Green Energy at UNO" project a finalist for OPPD's Greener Together program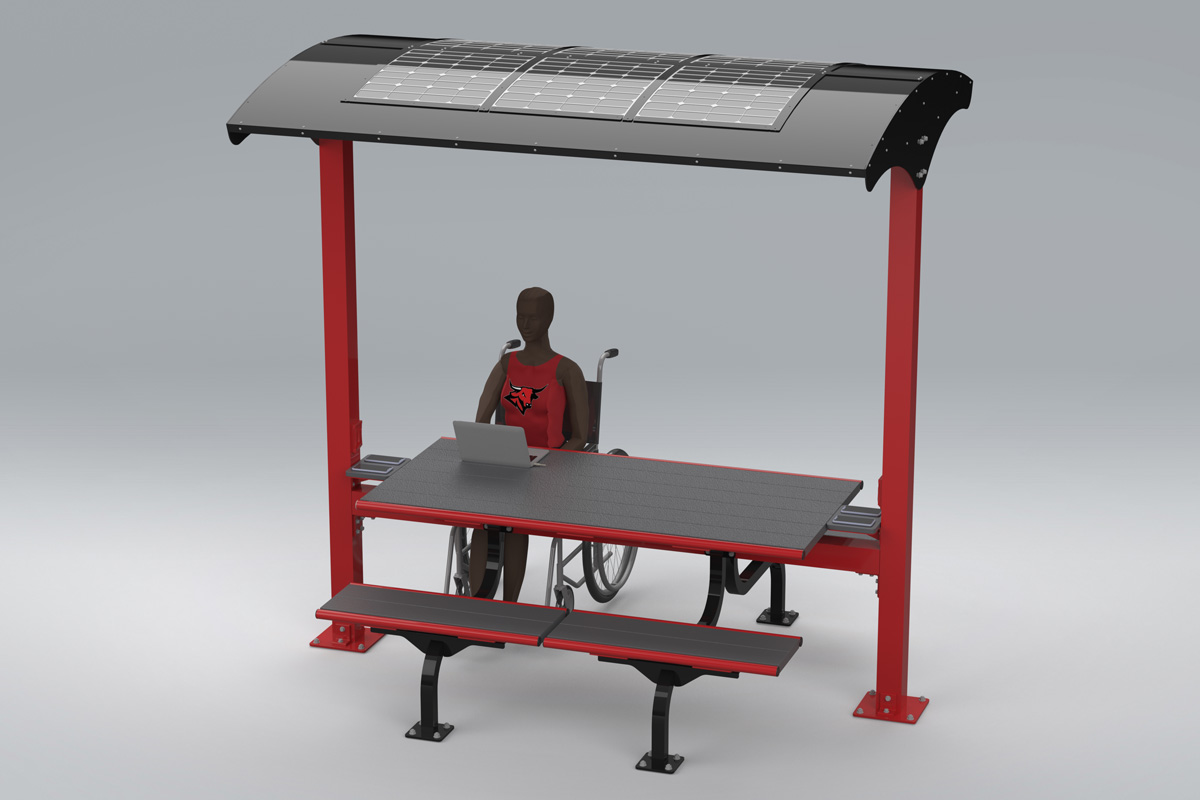 A "Green Energy at UNO" project is a finalist for OPPD's Greener Together program that supports green initiatives in the community. The proposed project would increase the visibility of the electrification process on UNO's campus and further efforts to decrease fossil fuel use, improve air quality, increase the visibility of sustainability efforts on campus, improve campus users' experience outdoors, and save financial resources.
About the Project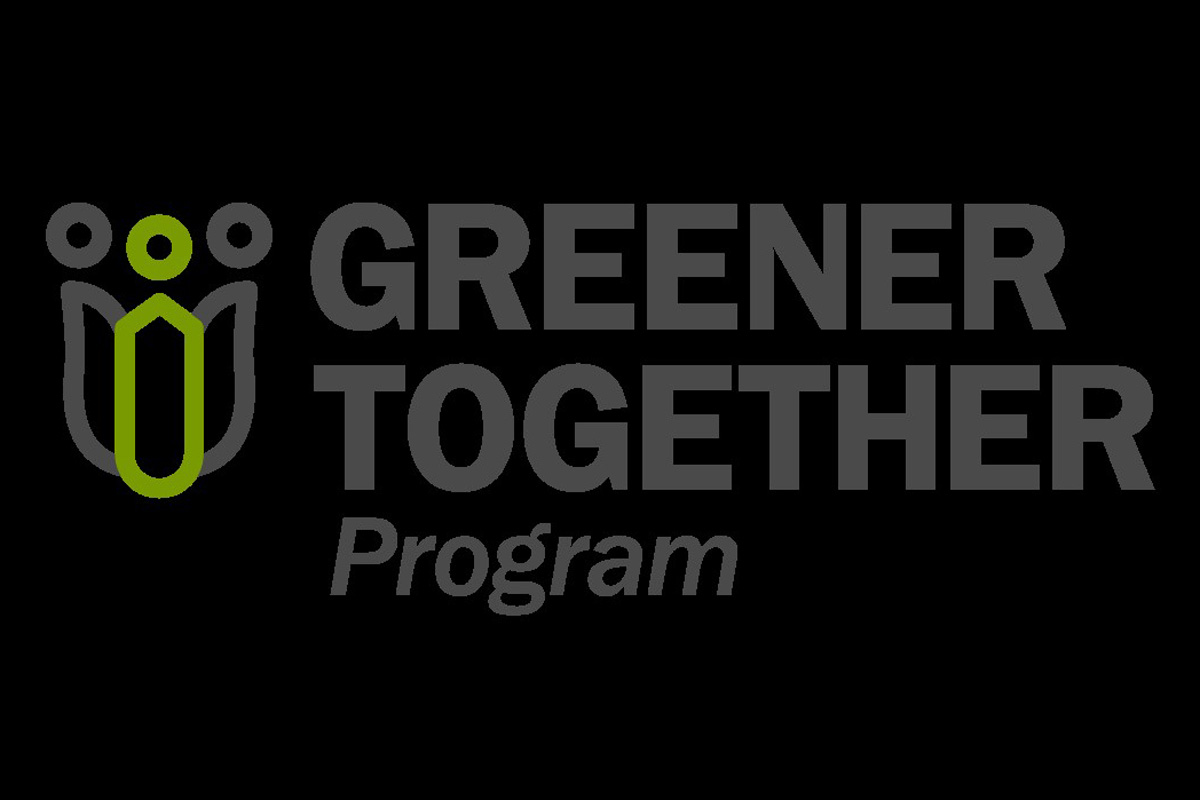 To increase visibility of electrification, we will purchase two electric commercial mowers to be used for landscape maintenance. These mowers are truly innovative and represent the transition from gas- and diesel-powered equipment to electric equipment within the commercial sector. They have an 8-hour run time and require much less downtime and maintenance. The two mowers will be used across UNO's three campuses.

To demonstrate clean energy, we will purchase and install three Enerfusion Inc. outdoor picnic tables equipped with solar chargers to provide common spaces for students to charge their devices. These outdoor seating units generate and store electricity for use day or night via wired and wireless charging and provide ambient light during the night. Additionally, they provide shade for users and have the capacity to run for five days with no sunlight. The table is constructed from poly-recycled plastic materials and the structural components are constructed from aluminum to ensure longevity. Based on feasibility and sun exposure, several potential installation locations have been identified within the Dodge Campus student housing units.
Positive Environmental Impacts
The conversion of UNO's mower fleet from gas and diesel units to electric will result in reduced fossil fuel use, reduced greenhouse gas emissions, and improved air quality. Occasions of soil and water contamination will be similarly reduced by the net reduction in the consumption and disposal of used engine fluids that these electric mowers don't need.
Awareness of the conversion will be promoted by displaying the mowers in Elmwood Park during Earth day activities in addition to word-of-mouth among local equipment retailers and operators.
The solar-powered charging tables will increase the use and visibility of green energy at UNO and in the community, thereby improving associated environmental quality through reduced GHG and air pollutant emissions. When students and visitors are able to touch and interact with this technology, the green energy revolution becomes real and relevant, not just something in a textbook or happening elsewhere. With this installation, students will finally have the ability choose the source of their electricity. Having that power directly in the hands of users is a game-changer in forming their energy habits as UNO prepares these students to be future community and business leaders.
Positive Social Impacts
As a public institution of higher education, UNO sets an example for the community. By being the first large institution in the community to employ commercial electric mowers, UNO will serve as a test case to others that electric conversion is not only possible, but it is ideal. And by being an early adopter, UNO has the capacity to demonstrate viability to others and provide confidence to interested decision-makers, without the risk.

The outdoor solar tables are a visible and accessible implementation of solar energy and the strategic location within student housing ensures a captive audience, as 900 students currently reside in the dorms. Students will be able to enjoy time outdoors while charging their personal electronic devices with clean, renewable energy. This direct interaction with solar panels and battery storage will get them thinking about their own energy consumption and help them to visualize how clean energy fits into their daily lives. And being that these tables will be located within students housing, they will promote increased time spent outdoors time and will also foster socializing and community building.
Additionally, campus visitors such as youth enrolled in the university-sponsored summer camps, and other K-12 visitors during service-learning visits, can also interact with these technologies through the connections to their curriculum. These tours will demonstrate the conversion to battery-powered, electric technologies and will influence future sustainable behavior and choices.
Positive Economic Impacts
Based on yearly operating costs of the UNO mower fleet, the two electric mowers will net nearly $2,000 in savings its first year. Half of all monies saved will be placed in the newly established green revolving fund to support future sustainability investments on campus. The solar charging tables will lower campus energy use as electronic devices may be charged utilizing off-grid solar energy.