Preserving Our Wildlife Photos Donated by UNO Alumnus
Wildlife photographs donated by CAS alumnus Dr. Larry Boersma now grace two UNO campus buildings, Allwine Hall and Mammel Hall.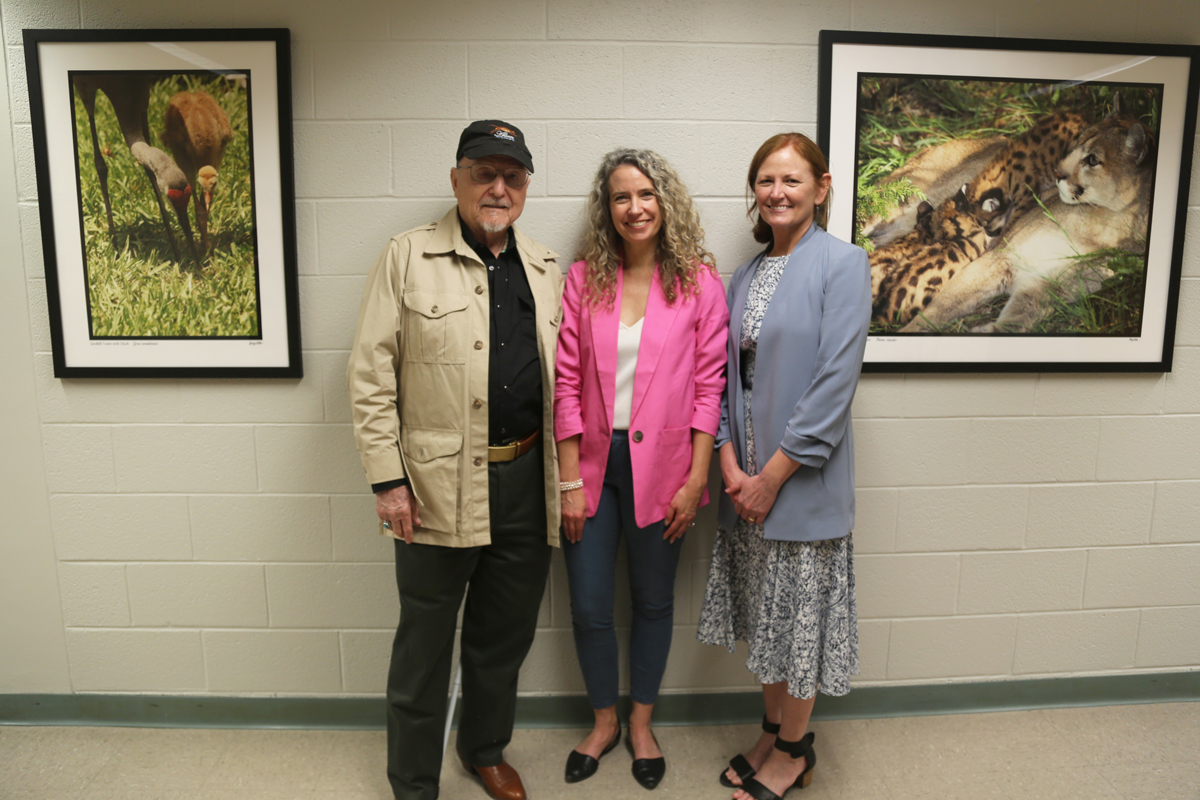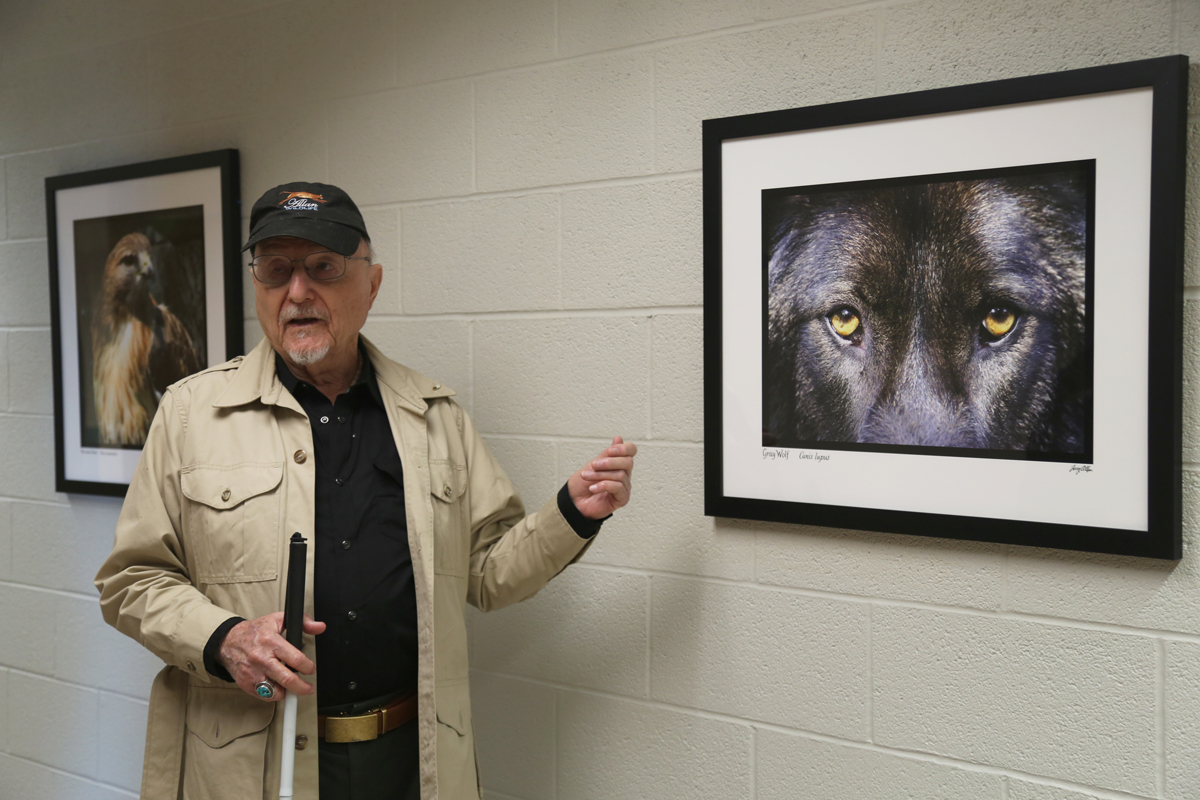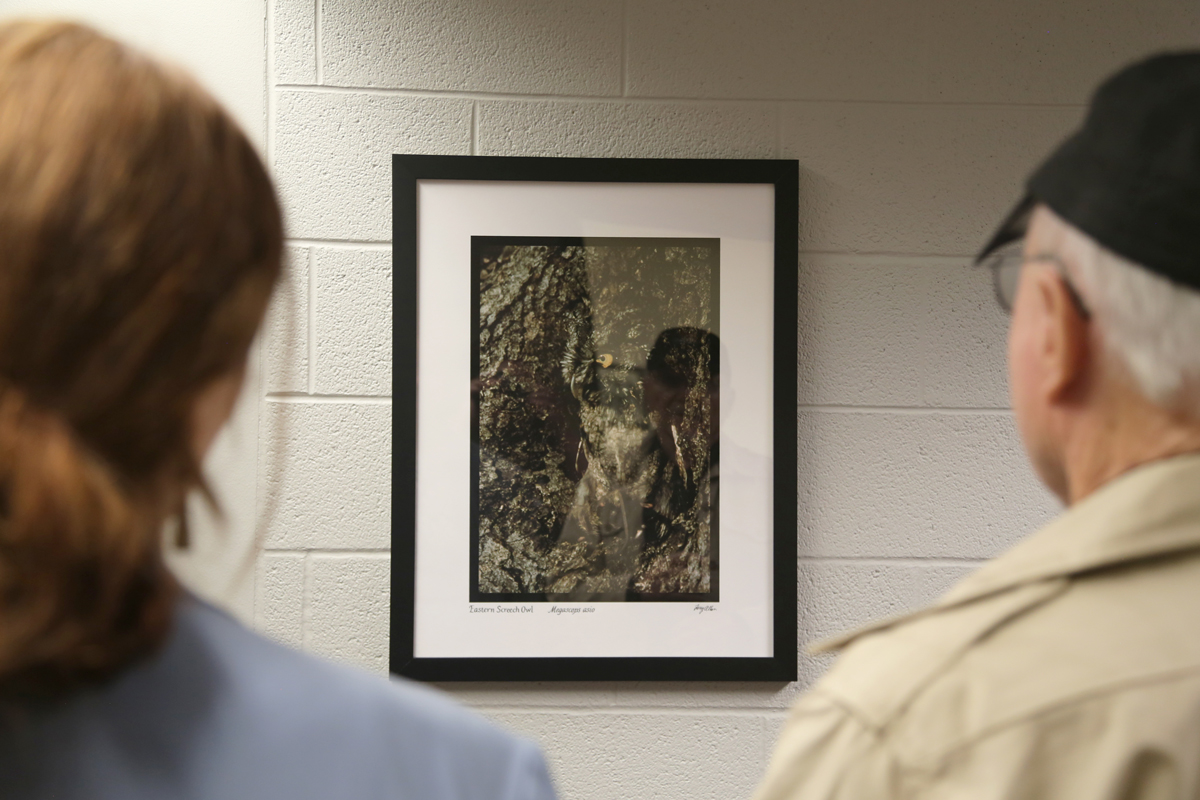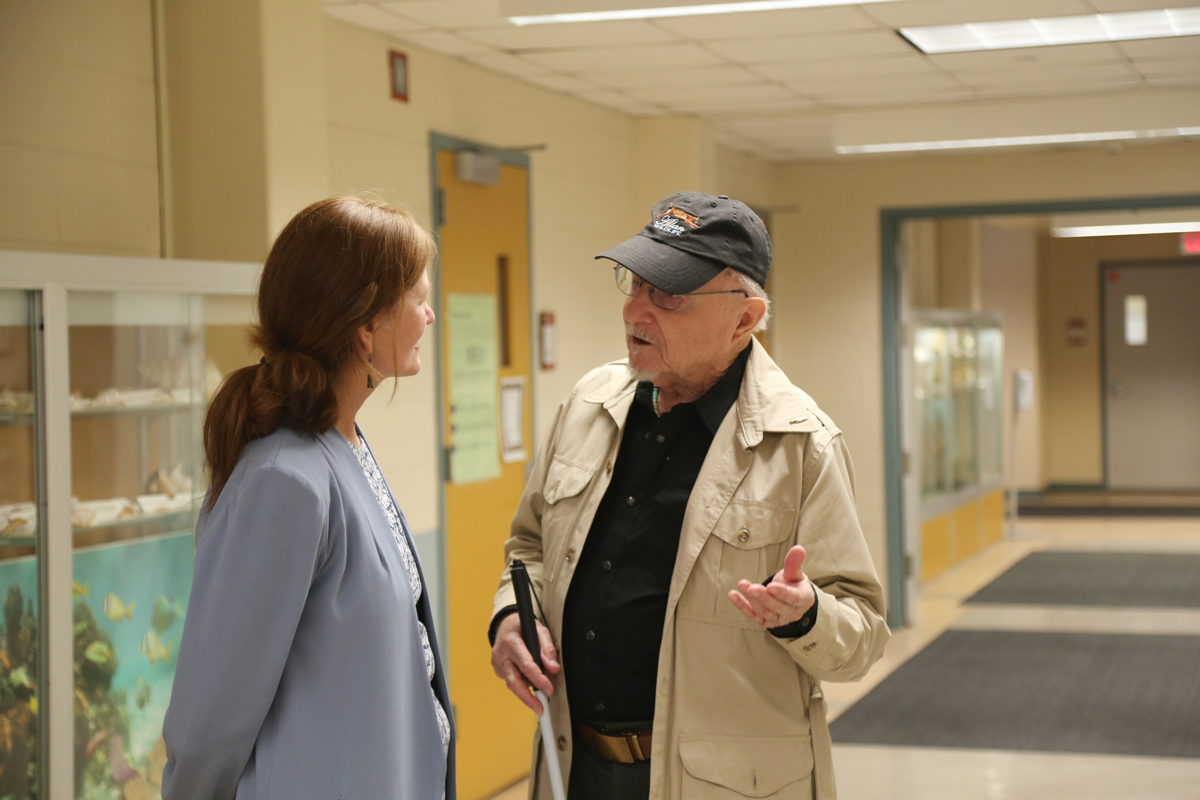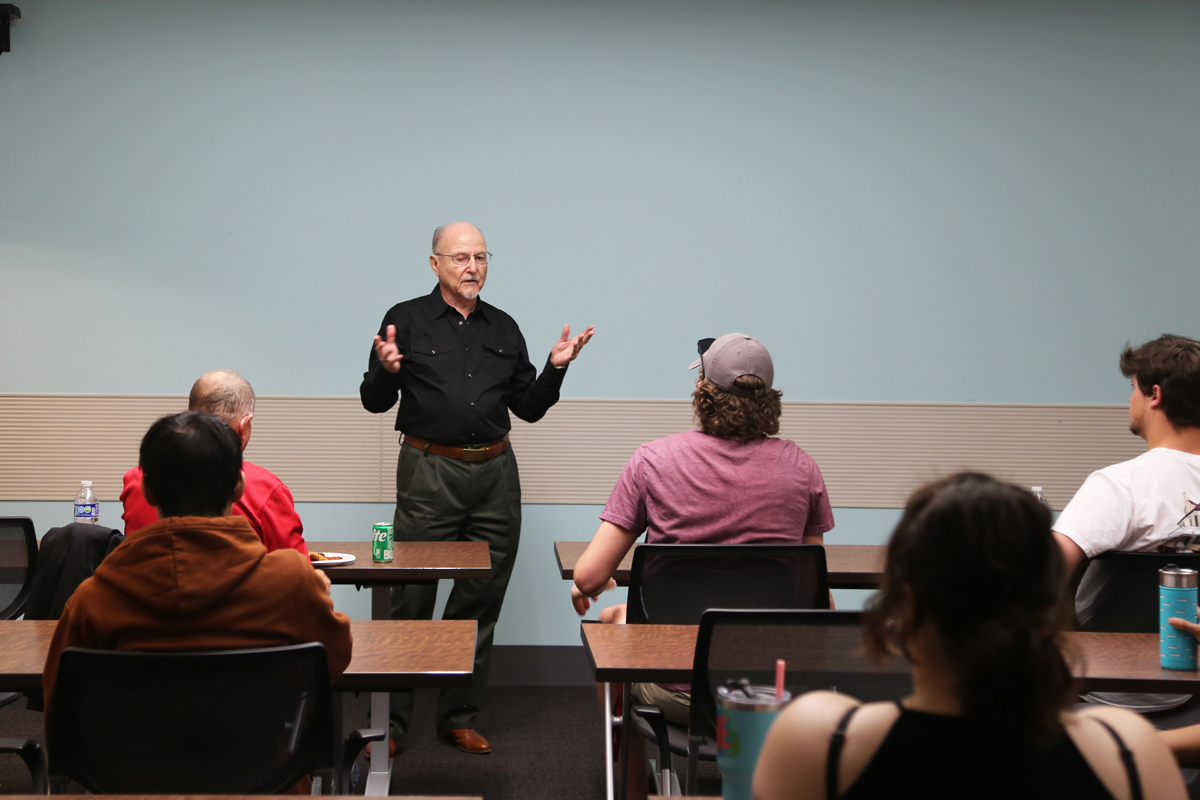 UNO alumnus Dr. Larry Boersma has been a wildlife photographer for decades, but it wasn't always his intended career. He shared his journey with current UNO students on a recent campus visit, detailing his path from English student to journalism instructor and public relations professional, before he eventually moved on from a business in pet photography to pursue more wild subjects.
He went on to win many awards for his photography, under the name Larry Allan, and you can find more examples of his work at his website.
Boersma recently donated 30+ prints of his wildlife photographs to hang in Allwine Hall on UNO's Dodge campus and in Mammel Hall on the Scott campus.
Over the years Boersma captured images of everything from leaping wildcats and feasting raptors to foxes thriving in the remote Arctic Circle. When photographing the Arctic fox, Boersma had to keep the film close to his body so it didn't freeze, and patience was required to document the shy animal. By the end of the encounter, the fox's curiosity led to it leaving nose prints on the camera lens.
Today, Boersma is a speaker and advocate for wildlife species and the habitats they require to thrive.
"I hope that seeing wildlife as art helps induce some interest and connection between the viewer and the animal," Boersma says. "If you look at a photo and see something cute or beautiful or strong, you're making a connection. And hopefully, people think, 'We've got to make sure these animals are around not just for me to enjoy but for generations.'"