Congrats to the 2022 CAS Award Winners
published: 2022/09/15
contact: College of Arts and Sciences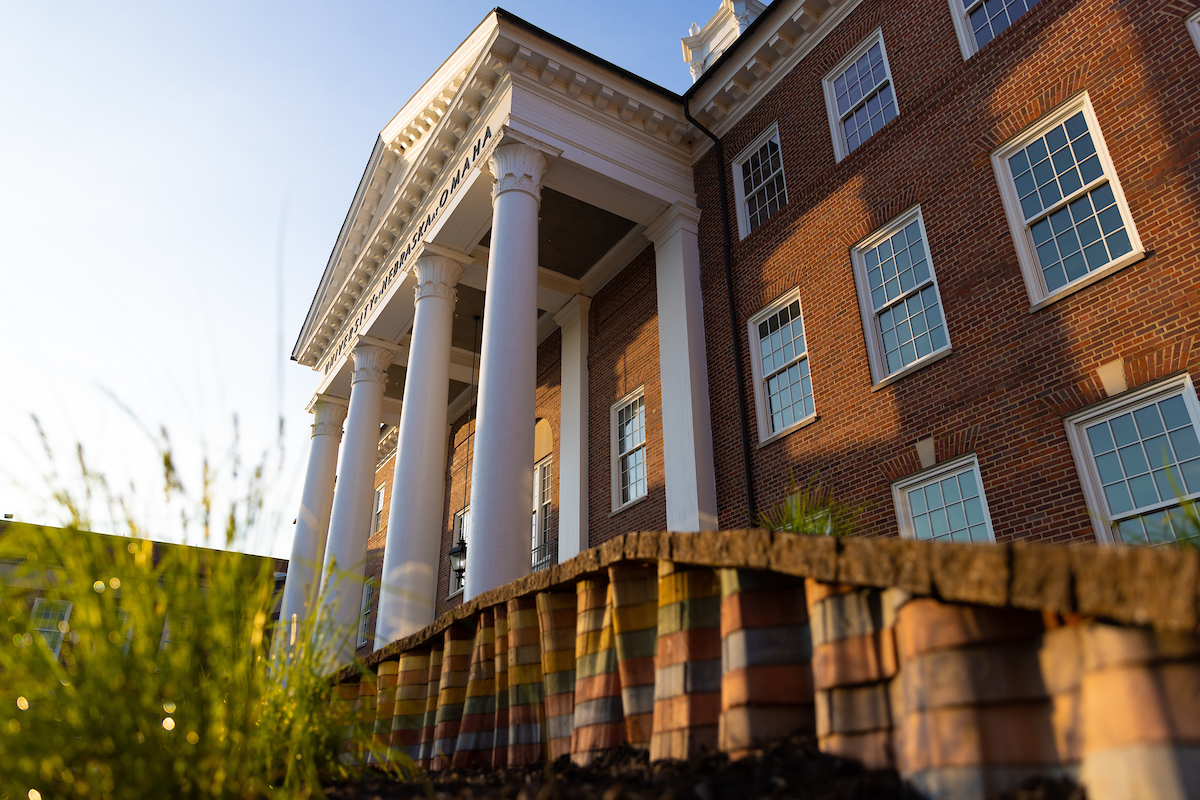 The College of Arts and Sciences honored the recipients of the 2022 award winners for outstanding teaching and research at an event on September, 9, 2022. The winners included:
Alumni Outstanding Teaching Awards
Excellence in Teaching Awards (Full-time and Part-time)
Excellence in Research/ Creative Activity
---
Danielle Battisti, Associate Professor of History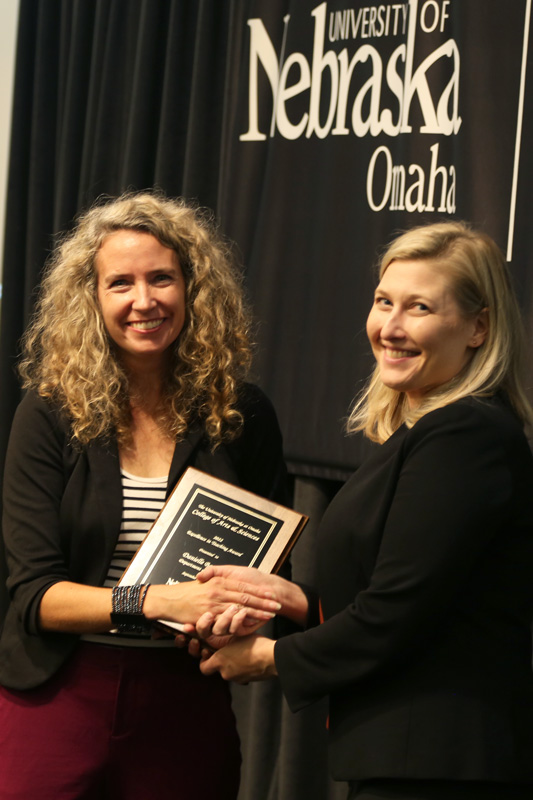 In her teaching statement, Dr. Battisti noted: "I believe most educators are drawn to their professional paths because of an intense desire to help students better understand the world around them, to critically question the forces that shape their lives, and to help students grow personally in the process."
A former student said:
"Dr. Battisti's Immigration Seminar killed my apathy. It was the most challenging class I had taken and because of that I was more involved and engaged than I ever had been before. Dr. Battisti brings history to life and encourages her students to fully explore theories and ideas. She inspires her students to question what they think they know and teaches them how to examine real world issues with clarity."
Another former student said:
"It is clear that Dr. Battisti cares about her students' intellectual development, as she consistently poses thought-provoking questions, leads engaging discussions, and prompts thorough essay topics. Dr. Battisti provides rigorous feedback about her students' writing, critical reading, and research skills, and I attribute her mentorship to my own foundational development in these areas."
Roxi Kellar, Associate Professor of Biology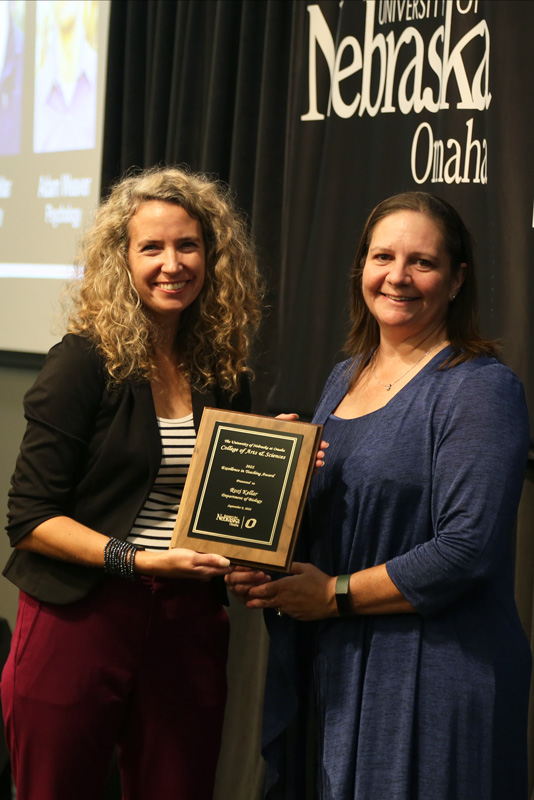 Dr. Kellar's teaching philosophy centers on the reality that students arrive in her classroom with different backgrounds and have varying learning styles; therefore, she believes a variety of pedagogical techniques is required to both teach and motivate them.
A former student said:
"Dr. Kellar creates an open and welcoming classroom environment. She recognizes that her students come from varying, diverse cultural and economic backgrounds. Thus, she provides a multitude of ways students can engage with the content taught throughout the course."
Another student added:
"Dr. Kellar has given me a significant leg up in my competitiveness in graduate school applications by teaching me how to prepare and analyze nucleic acid libraries for high-throughput gene sequencing… She intentionally integrated me into her lab community, respecting my contributions to literature discussions and even assigning me to lead a meeting with her and her MS students on papers relevant to our projects."
Adam Weaver, Associate Professor of Psychology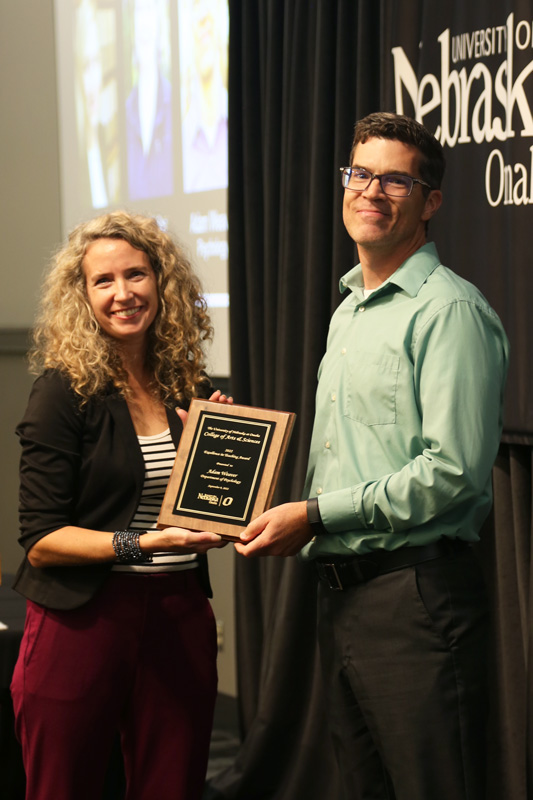 Dr. Weaver noted in his teaching statement that he received a wise piece of advice upon taking the position at UNO. "Be the professor you wish you would have had."
A former student said:
"Not only was his teaching and influence crucial in preparing me for the field of school psychology, but he also continues to mentor me and is available to consult. This year alone I have contacted him with questions and he has always made time to talk through current cases."
Another former student said:
"Dr. Weaver has also extended his influence beyond the classroom. In one memorable example from the summer of 2020 during a time of nationwide turmoil, Dr. Weaver penned a letter to his students reminding us that many of us are uniquely positioned in society to call attention to injustices facing our students and our peers. He encouraged us to take these opportunities to highlight and advocate for marginalized and underrepresented voices in our field and our communities."
Farrah Grant, Full-time Instructor of Geography/Geology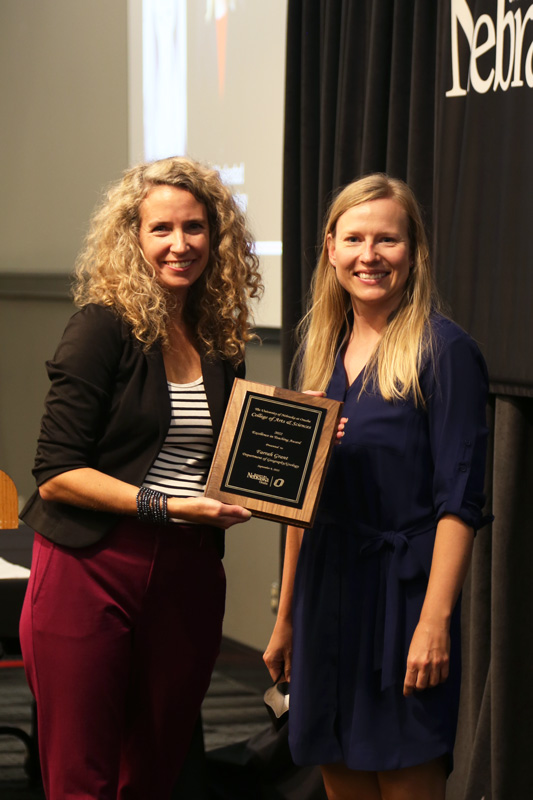 In her teaching statement, Farrah states that her goal is for students to realize their agency, that they are not passive participants in these processes, that their voices are powerful and they matter.
From a former student:
"Where more tenured professors' temerity left me reeling in imposter syndrome and feeling ill-equipped for success, Professor Grant single-handedly provided me with the morale, confidence, and support to overcome my doubts with her continued affirmation and advocacy."
Another student added:
"One of the many reasons I enjoyed her teaching style was her ability to initiate class discussions. This kept the classroom engaged and I felt like I was really getting something out of each class. I felt like we were a team all attempting to improve our knowledge together. I think that can be a rare experience in college."
Clare Maakestad, Part-time Instructor of Sociology/Anthropology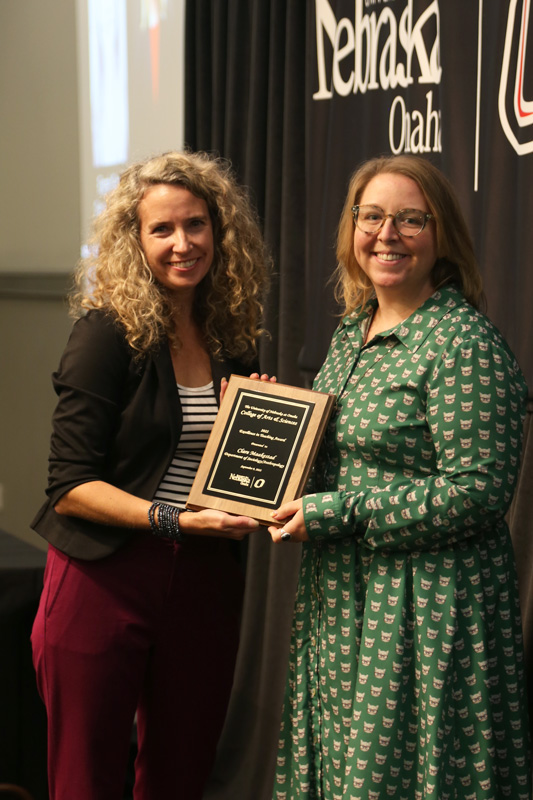 In her teaching philosophy, Clare notes that she does not act as a classroom manager or a lecturer imparting knowledge to passive students, but rather as a facilitator, providing a space for students to actively use their own voices and develop their own sociological imaginations.
From a former student:
"I can now see more details about my environment than I previously could. I can see that there is more to our society than just everyday life and the common interactions that easily go unnoticed. Society is a complex structure made up of several parts including people, businesses, government, and other similar groupings that allow our society to function. Professor Maakestad pushed us to look past the simple image of society to see how it truly functions and the inequalities within it."
Another former student added:
"Professor Maakestad has a way of sparking passion for things that you may not have much passion for. I went into Sociology class not expecting to come out of it more passionate about the science behind it. Professor Maakestad was extremely passionate about the subjects she taught, especially climate change. This was a subject that I have never found much interest in, but after taking her class and learning about the science behind how people affect the world we live in, I became more passionate and knowledgeable about the subject."
Michelle Black, Department of Political Sciences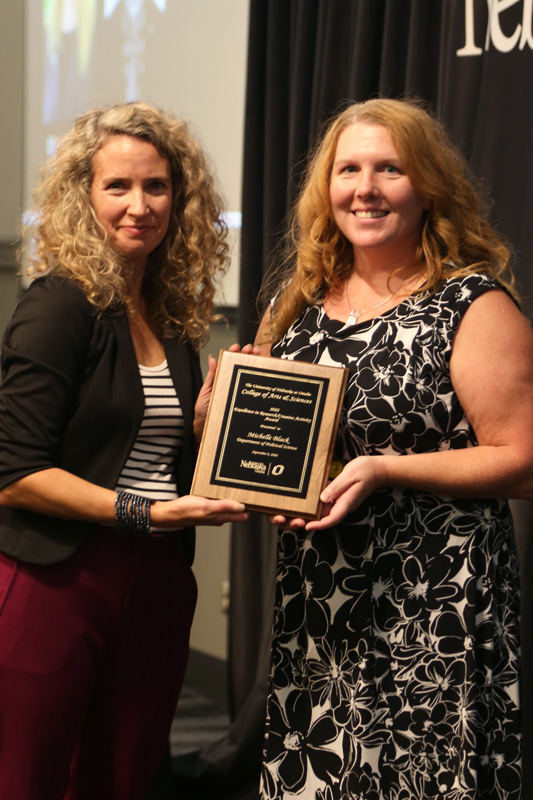 Dr. Black is an associate professor of Political Science, Workforce and Education Director for NCITE, a Research Fellow for the National Strategic Research Institute (NSRI) at the University of Nebraska, and a co-editor for Space and Defense Journal. Michelle has published numerous peer reviewed articles, peer reviewed government monographs/manuscripts, reports.
In collaboration with colleagues in Arts & Sciences and Information Science & Technology, Michelle is currently working on setting up a lab (located in PKI) for the Multi-Actor Deterrence Methodology that she co-developed with Dr. Obradovic. Not only will this lab offer research opportunities for UNO students in A&S and IS&T, it also hopes to provide deterrence support to government and private agencies.
In addition to her academic career, Michelle has over seventeen years of professional experience with the Department of Defense, providing analysis and recommendations to senior leaders at USSTRATCOM on decision-making strategy, deterring state and non-state actors, and regional expertise. Additionally, she initiated and directed the Deterrence and Assurance Academic Alliance, recruiting over 35 academic institutions to the program.
As one outside reviewer noted, "Dr. Black is one of only 74 NSRI Fellows, having been nominated by her Department and accepted into our inaugural class this year. We selected Dr. Black because we already know her well and believe she is a perfect fit for our Fellows Program as we look to link the academic research capabilities of our University of Nebraska campuses to our UARC core competencies, especially in the areas of nuclear enterprise and mission-related research for [the Department of Defense]."
Mark Celinscak, Department of History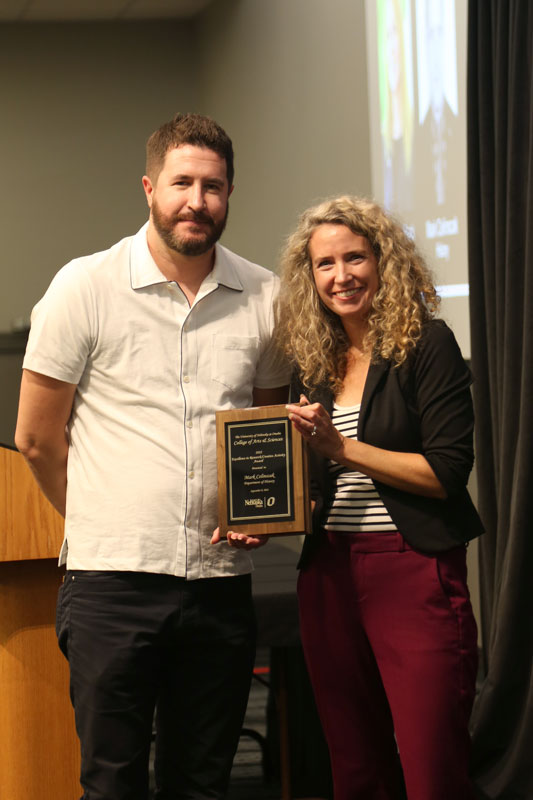 Dr. Celinscak's primary area of research is the Second World War and its impact on the twentieth century. He is particularly interested in the relationship between war and culture. Mark is the author and editor of several books including Distance from the Belsen Heap: Allied Forces and the Liberation of a Nazi Concentration Camp, winner of the Vine Award for Non-Fiction, Kingdom of Night: Witnesses to the Holocaust, and the forthcoming International Approaches to Holocaust Studies.
Dr. Celinscak has also held fellowships at numerous institutes including the Regional Institute on the Holocaust and Jewish Civilization at the Ray Wolpow Institute for the Study of the Holocaust, Genocide, and Crimes Against Humanity at Western Washington University, the Summer Institute on Jewish Civilization and the Holocaust at the Holocaust Educational Foundation of Northwestern University among others. He also participated in the Jack and Anita Hess Faculty Seminar at the Center for Advanced Holocaust Studies in Washington.
Mark's many accomplishments and accolades include serving as an elected Fellow of the Royal Historical Society, as co-chair of the Consortium of Higher Education Centers for Holocaust, Genocide, and Human Rights Studies, and as the principal investigator of the UNO Big Idea, the Samuel Bak Museum and Academic Learning Center.
In reviewing his body of work, one outside reviewer wrote, "Dr. Celinscak is clearly a historian of world class standing… Put simply, he is already an outstanding modern historian with a growing international reputation."