Geography Completes January Session Study Abroad to Costa Rica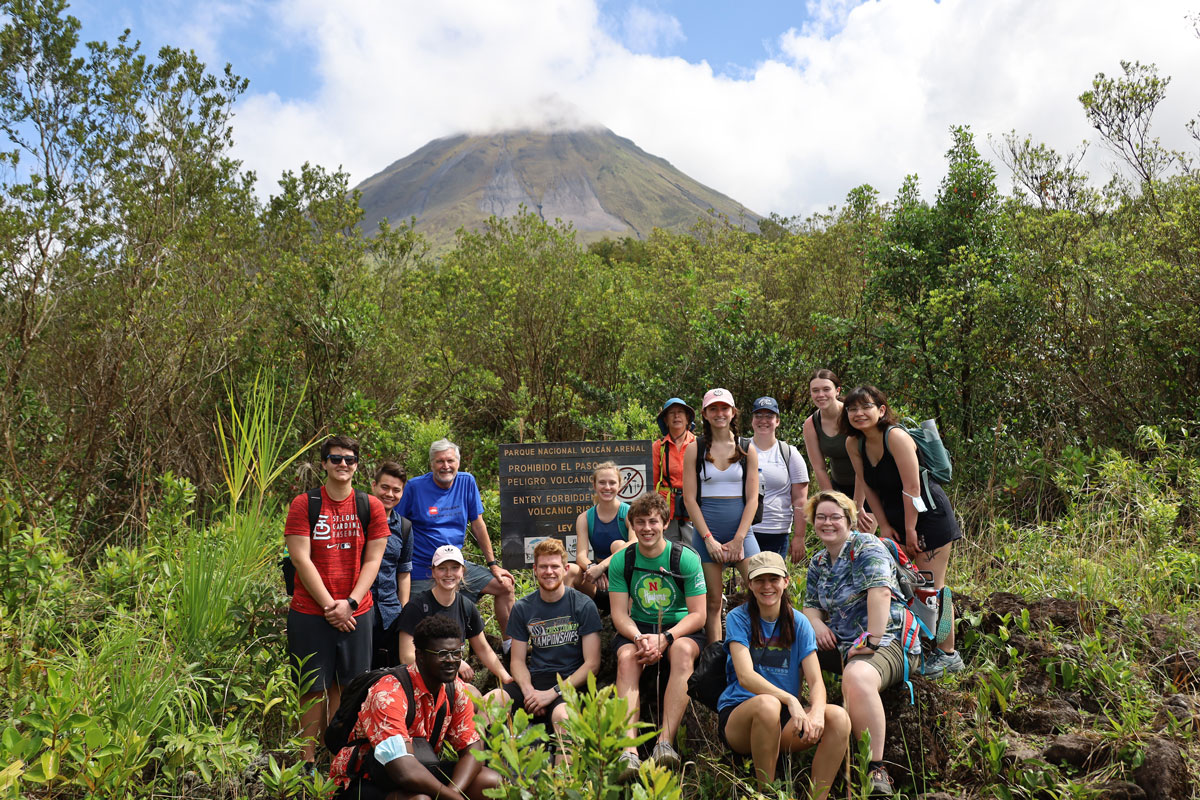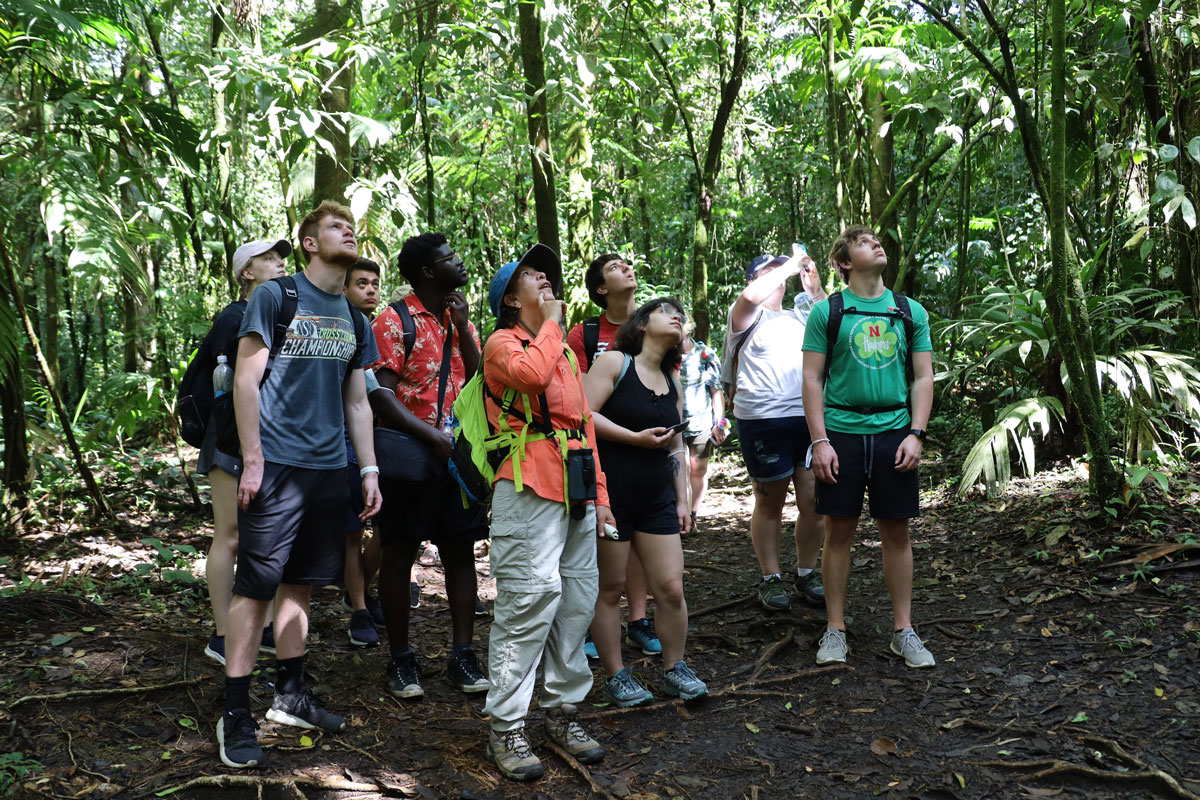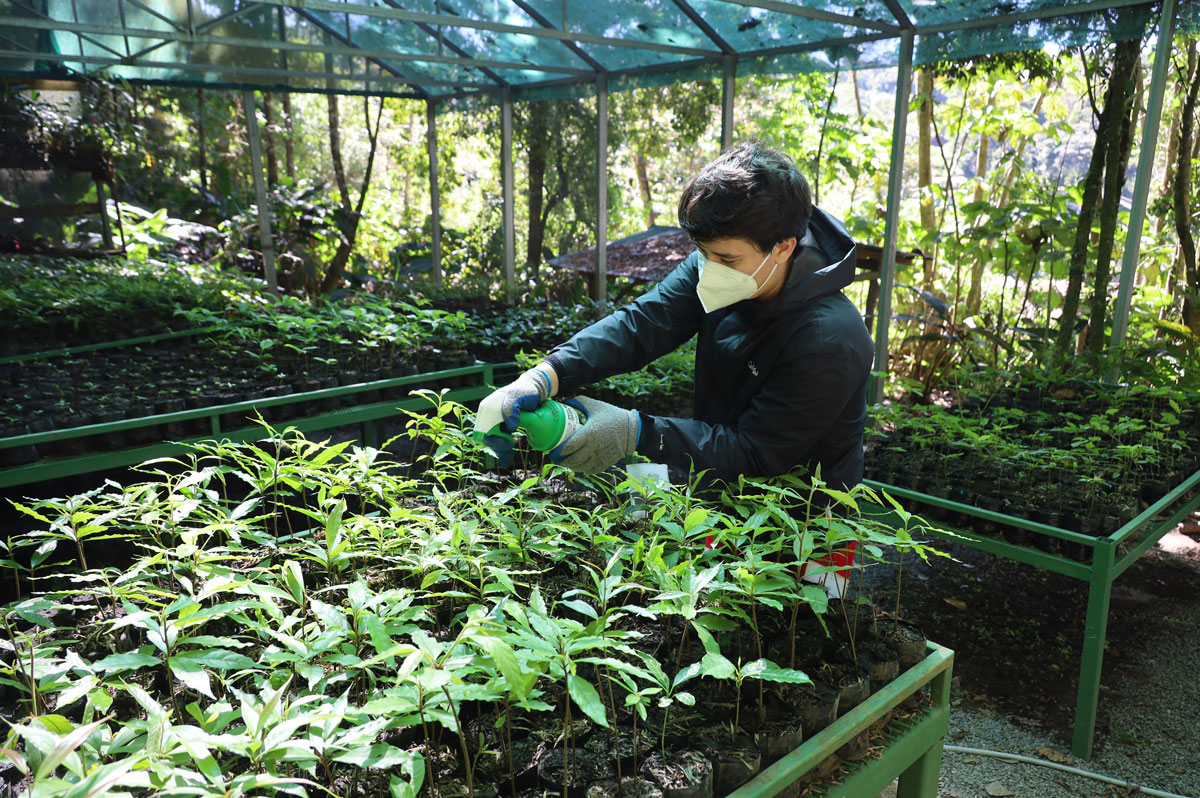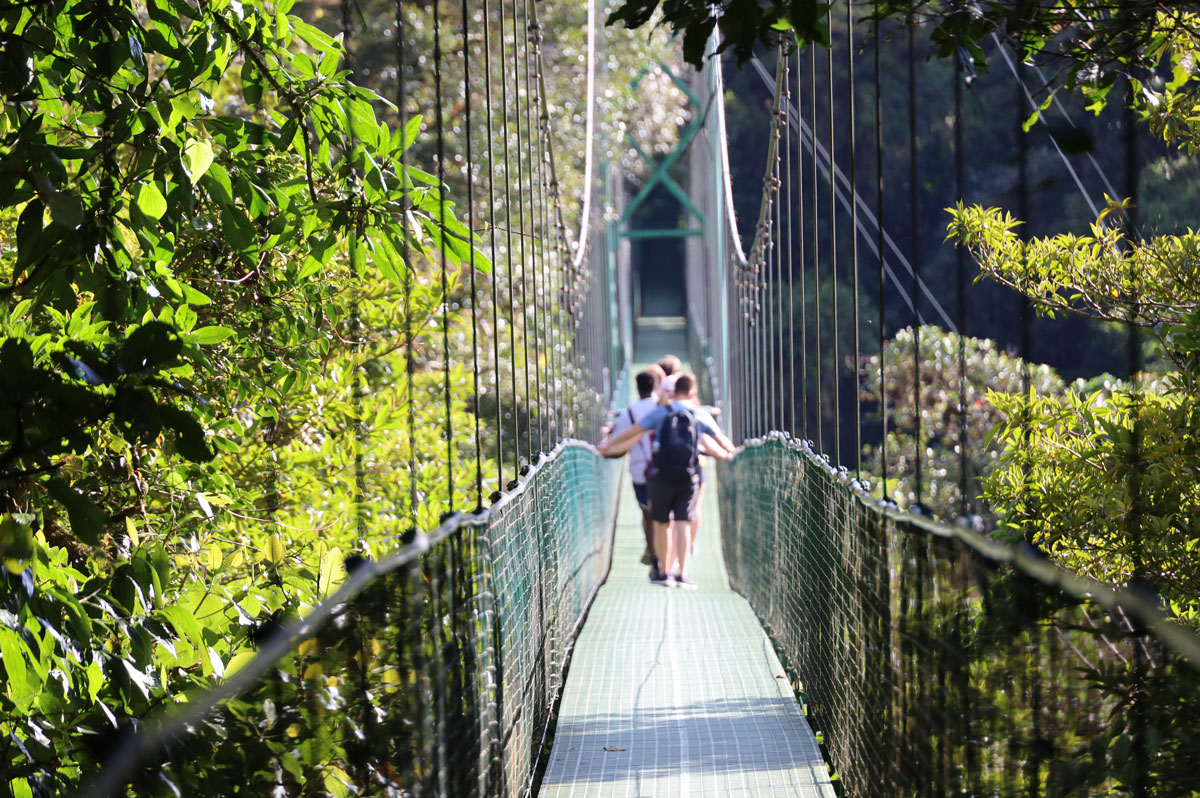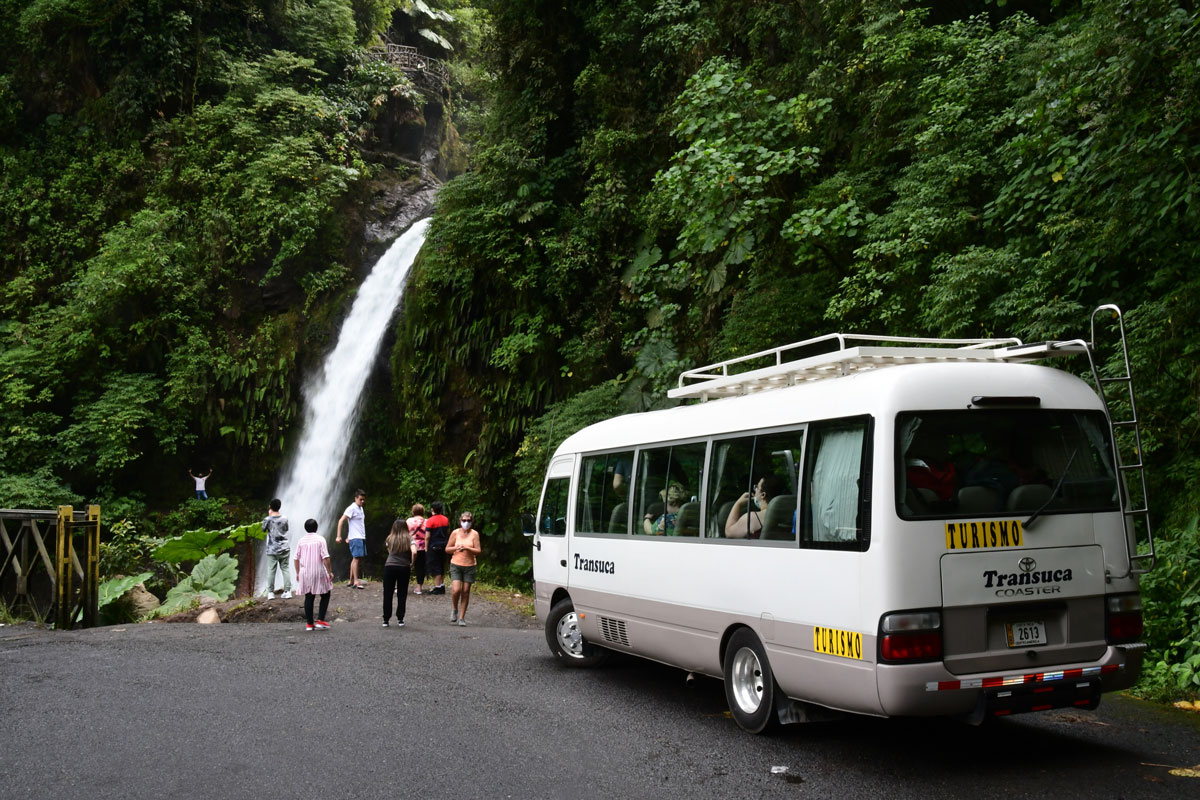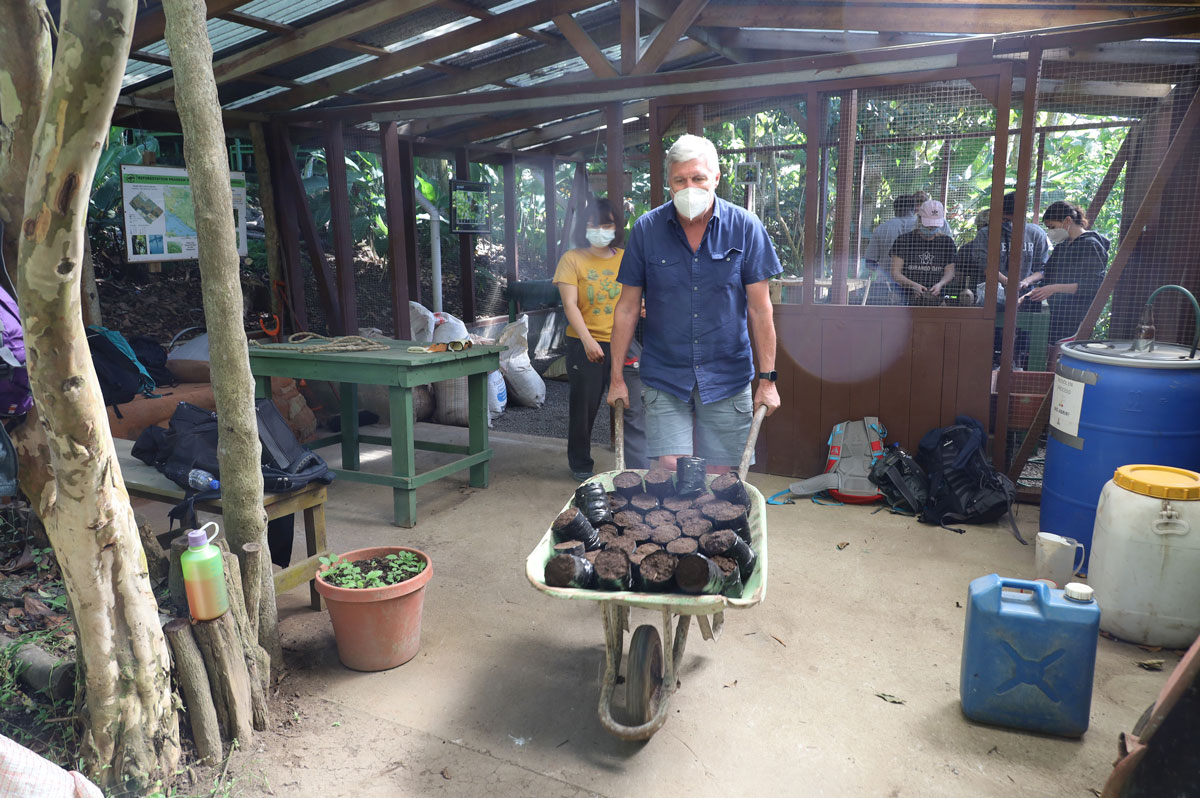 This January, Dr. Michael Peterson, a professor of geography, took his class on the first faculty-led study abroad program from UNO since the fall of 2019. The 10-day field trip in ecotourism and sustainability immersed students in the vibrant landscapes and culture of Costa Rica. Sustainable ecotourism practices and tropical flora and fauna were examined in a series of walks through primary and secondary rainforests.
The group stayed in ecolodges in Monteverde, La Fortuna, and the La Selva Biological Station. Activities included visits to the Danaus Ecocenter, a bat sanctuary, and a boat trip through the Caño Negro Wildlife Refuge. Students traversed the cloud forest canopy on a skywalk of hanging bridges, and a half-day service activity at the Monteverde Institute helped in reforestation efforts.
"I really enjoyed going to the volcano, white water rafting, and hiking in the cloud forest. I got to see so many new things — plants and animals alike — and learned so much from our guide," said Zee Elmer, one of the 13 students to visit Costa Rica. "The overall highlight was the complete immersion; I learned so much more than if I was sitting in a classroom."
Students from a variety of majors participated in the program, and with the help of the UNO Office of Health Security, strong COVID protocols were put into practice. Students tested before, during, and 24 hours prior to returning to the U.S.
Those who were unable to join the course in 2022 will be happy to learn that plans are being made for a similar Costa Rica program next January. Keep an eye on the Geography Department and the UNO Education Abroad websites for future details.