Two Students Awarded Scholarships to Attend International INFORMS Conference
published: 2022/01/05
contact: Nalleli Zermeno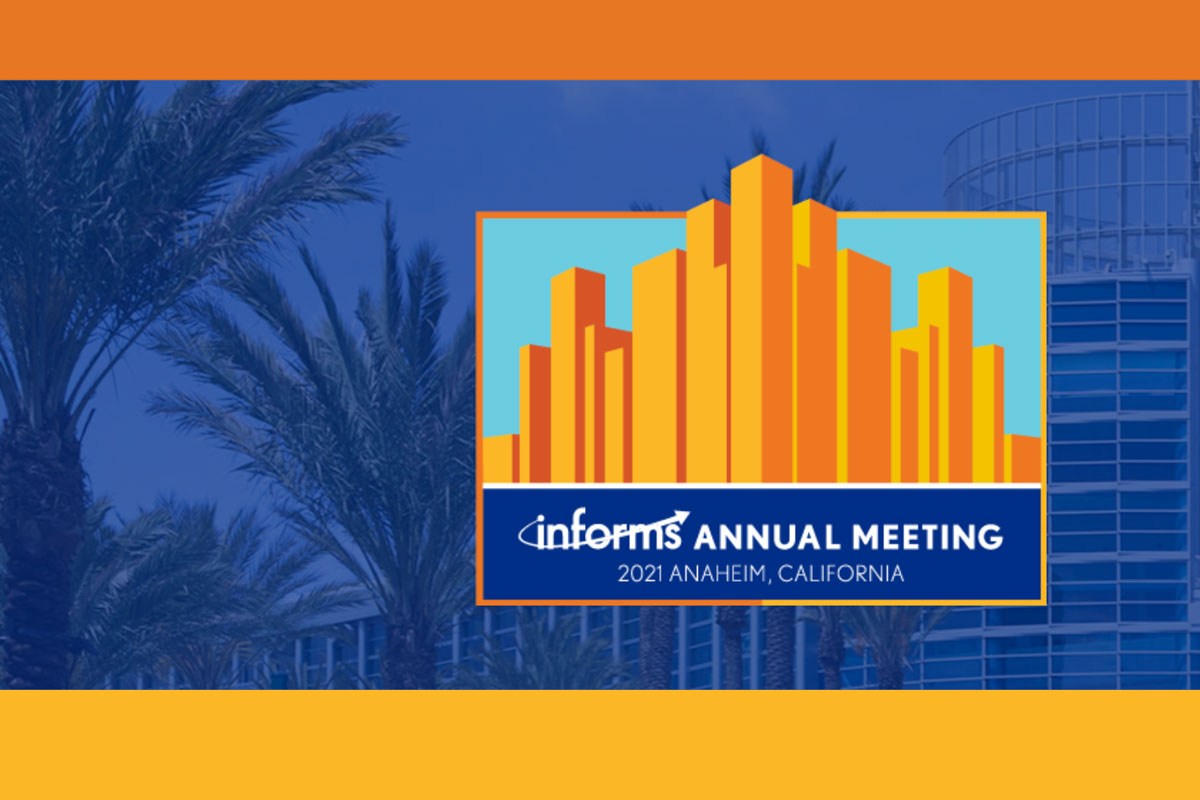 In October of 2021, UNO students Luis Rodriguez and Isidore Sossa both won scholarships to attend the largest conference in operations research (O.R.) and analytics, the INFORMS annual conference in Anaheim, CA. Operations research and analytics is a discipline that handles development and application through advanced analytical methods of decision-making.
Isidore Sossa, now graduated, was awarded the INFORMS scholarship and Luis Rodriguez, a senior in mathematics and economics, won the Minority Issues Forum (MIF) Scholarship. Both scholarships covered travel and registration costs to attend the conference in California. The four-day conference had over 15 keynote speakers and presentations that ranged in topics from data mining to healthcare.
The week before the conference, Rodriguez attended the MIF Undergraduate Student Workshop where he worked with professionals and students from around the country to learn more about operations research and how it is applied to daily life.
"I learned a ton about industrial engineering and operations research," Rodriguez says. "The information and interests that I gained in that workshop are the ones that have impacted me the most and changed my perspectives about operations research and management sciences."
During the conference, Rodriquez and Sossa were given a recommended schedule that included networking lunches, job fairs, workshops, and even business meetings.
"By far, my favorite part of the conference was the networking," Sossa says. "The different networking events helped me engage with other participants, many of whom are doctoral students, post-docs, and people working in industry. They challenged me to seek out other people's opinions and learn about what they are working on."
INFORMS is the leading international association for professionals in operations research, analytics, management science, economics, behavioral science, statistics, artificial intelligence, data science, applied mathematics, and other relevant fields.