"The important thing is not to stop questioning. Curiosity has its own reason for existing." - Albert Einstein.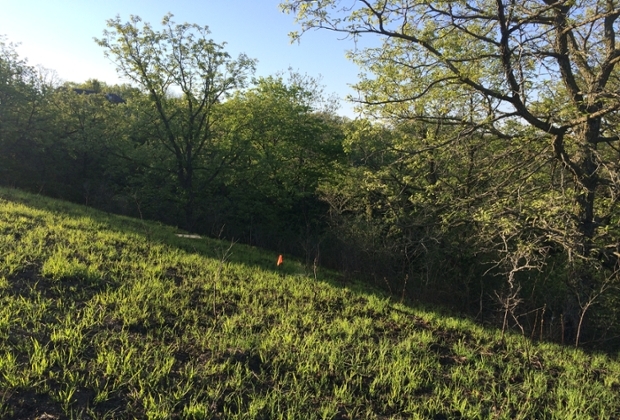 Research
T.L. Davis Preserve provides a site for research on loess hill or savanna ecosystems of eastern Nebraska. Below is a list of completed or ongoing studies at the preserve.
Completed Research:
Ellis, M. 2014. Distribution of canopy trees by aspect at T.L. Davis Preserve. Independent Research Project, University of Nebraska at Omaha.
Erickson, S.A. 2011. Plant species, composition, diversity, and dynamics in a Loess Hills Oak Savanna restoration. Final Research Project for Master of Arts.
Guetersloh, E.R. 2008. Historic savanna and extant east-central Nebraska loess bluff bur-oak communities. Masters Thesis. 19 p.
Current Research:
Bragg, T.B. and B.A. Hayes. 2011 to Present. Long-term recovery of Loess Hills prairie following removal of Juniperus virginiana encroachment.
Ellis, M. 2016 to Present. Distribution of veteran savanna oaks in a remnant Loess Hills preserve. Master's Thesis Research, University of Nebraska at Omaha.
---
Use of T.L. Davis Preserve for Research
In order to coordinate use of the small preserve, all research projects must be submitted to the Preserves Director.