Your generosity will help us preserve our prairies for future generations.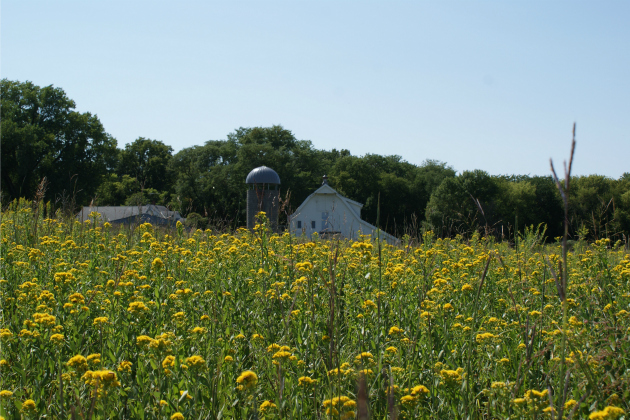 With a new education and research facility (The Barn at Glacier Creek), as well as additional lands come additional needs, both large (e.g. funding support to help acquire the rest of the land needed) and small (e.g. equipment for primary and secondary school classes), so donations of any size are appreciated.
Potential donors interested in assisting with or learning more about completing the land purchase portion of the Glacier Creek Project, may contact the Preserves Director directly.
---
Cash (or equivalent) Donations:
The Glacier Creek Project Fund has been established at the University of Nebraska Foundation to receive donations of any size for the Glacier Creek Project. This fund provides support for land purchases, prairie restoration and management efforts at the preserve, and educational materials.
All donations under $100 will be matched by an anonymous donor so every little bit helps even more!
---
Non-Cash Donations:
Non-cash donations are always appreciated since they help us with our efforts in education, outreach and land management. If you wish to contribute items, contact the Preserves Director for more information. Some of the items presently needed include:
• Plant and Animal Field Guides for class use
• Compasses
• Magnifying lenses
• Chainsaw
• Loppers
• Handsaws
• Binoculars
• Utility Terrain Vehicle (UTV)