2 November 2022

Join us for a volunteer workday at Glacier Creek Preserve from 9:00 am through 3:00 pm. Stay all day or come for an hour or so. Transplanting prairie sod from the entrance of the preserve where State St. will be widened to an interior location within the preserve. To add your name to the volunteer email list contact staff at unoglaciercreek@unomaha.edu.

Oct/Nov 2022

Join us at T. L. Davis Preserve to cut and herbicide dogwood and sumac shrubs that are encroaching into the prairie ridgetop.

Contact us at unoglaciercreek@unomaha.edu for an updated volunteer workday schedule or to add your name to the volunteer email list.

March - October 2023

Volunteer opportunities are available to assist with long-term herpetological monitoring at Glacier Creek. Contact the Preserve for more information.

Spring, Summer, and Fall

Contact the Preserve for more information about volunteering on a Prescribed Burn. Spring burns take place mid-April through early May. Summer burns take place around 1 July. Fall burns take place usually in November-December. No experience necessary.
We recommend wearing long pants and closed toe shoes/boots.
Bring a hat and sunscreen to reduce sun exposure.
Bring plenty of water, snacks, and lunch.
We supply work gloves, safety glasses, and all other equipment needed for land management workdays.
---
For more information or to volunteer for any of these opportunities please Email
unoglaciercreek@unomaha.edu
or call 402.595.1175.
For directions to the preserves go to the Locations & Directions page.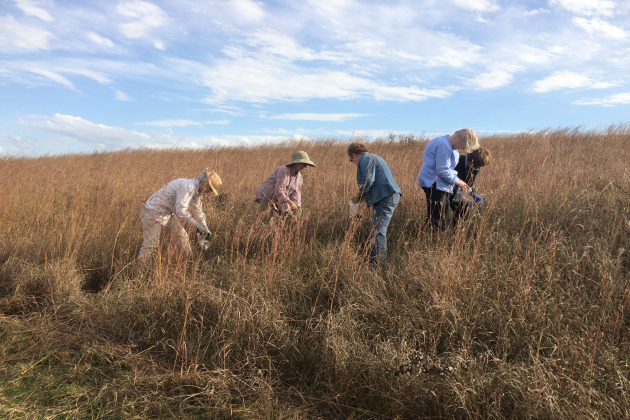 Seed Collecting at Glacier Creek Preserve