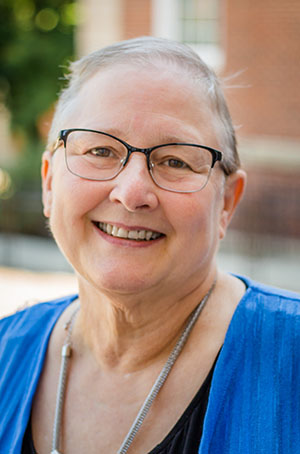 ---
email:
office:
ASH  189 R
office phone:
department phone:
fax:
402.554.2009
note:
This profile is pulling in data from Digital Measures. Postings on personal websites or social media do not indicate that the individual is speaking on behalf of UNO.
General Information
---
Biography
I have been at UNO since 1980, first as a graduate student and TA, then as an adjunct instructor, then as a full time instructor, and now as a full time lecturer.
Teaching Interests
Composition
Service Summary
University: UCAT, Chancellor's Commission on the Status of Women, Women's Studies Advisory Board.
Department: all committees which accept instructors/lecturers. First Year Writing Committee since its inception.