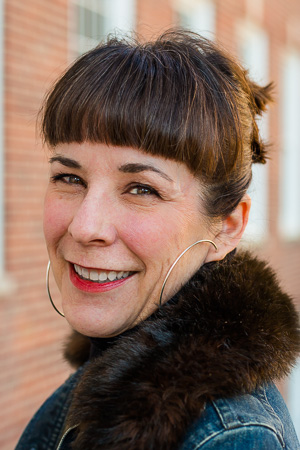 ---
Additional Information
---
Education
MA, PhD Boston College (British and Irish Medieval Studies)
BA, San Francisco State University (French Language and Literature)
Selected Publications
The Snake's Pass by Bram Stoker: A Critical Edition. Syracuse: Syracuse UP, 2015.
"A 'Ghastly Fancy':  The Picturesque and the Gothic in Carmilla as a Vampire Aesthetic."  In Carmilla:  A Critical Edition, Kate Costello-Sullivan, ed.  (Syracuse:  Syracuse UP, 2013), 122-137.
"'Delicate Fantasy' and 'Vulgar Reality':  Undermining Romance and Complicating Identity in Bram Stoker's The Snake's Pass." New Hibernia Review 16.1(2012), 113-133.  NOTE: This article won the Roger McHugh Award for Outstanding Article of 2012.
All About Eve: Memory and Re-Collection in Junius 11's Epic Poems Genesis and Christ and Satan." In Women and Medieval Epic, Sara Poor and Jana Schulman, eds. ( New York: Palgrave Macmillan, Forthcoming January 2007), 137-158.
"The Art of Dinnseanchas: Excavating the Storied Past of Place." In Éire/Land. Exhibition catalogue for Éire/Land: Irish Landscape Painting at Boston College McMullen Museum of Art. ( Chicago: University of Chicago Press 2003), 115-120.
"Alchemical Thought in Yeats's Later Plays: A Full Moon in March and The Resurrection." In Cauda Pavonis: Studies in Hermeticism, (16:1, 1997): 1-9.
Research Areas
British and Irish Medieval Literature
Early Medieval Insular Gospel Manuscripts
Early Medieval Insular Apocrypha
Medieval Anglo-Saxon and Irish Manuscript Culture
Anglo-Norman Literature
Arthurian Literature, 19th and Early 20th Century British and Irish Medievalism
Teaching Areas
Early British Survey
Chaucer
Medieval Celtic Literatures
Arthurian Literature
Anglo-Saxon Literature
Critical Theory
Irish Literature Survey
Bram Stoker
Ireland Study Abroad
Anglo-Irish Gothic