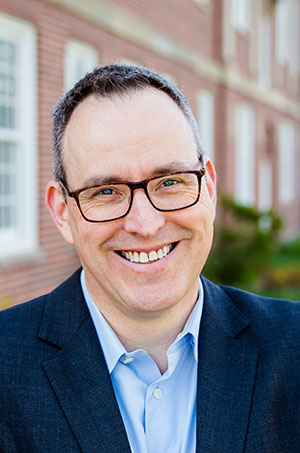 email:
office:
office phone:
Additional Information
Education
Eric O'Brien holds a Ph.D. in English and critical theory from the University of California, Davis, where he studied Romanticism, ecocriticism, and historiography. His dissertation examines intersections between the rhetoric of agricultural writing and figurative language from Milton to Wordsworth.
Teaching Areas
O'Brien has taught at UC-Davis, Creighton University, and Metropolitan Community College. At UNO, he has led a graduate seminar in the Critical and Creative Thinking master's program and has taught courses in rhetoric, critical theory, and British literature.
While in graduate school, Eric was part of two national championship-winning collegiate cycling teams, winning all-conference races in 2007 and finishing on the podium at Collegiate Track Nationals in 2008.

Eric grew up in Omaha and has two daughters with his wife, Jessica, an English-Language teacher for Omaha Public Schools. All four O'Briens share the joys of chasing an Australian cattle dog around Memorial Park.