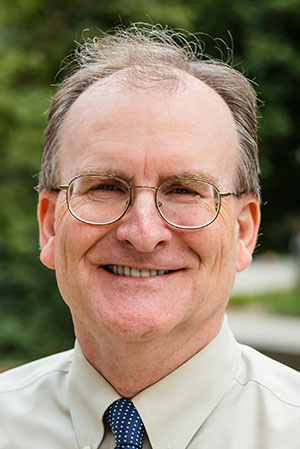 Charles Johanningsmeier, PhD
Isaacson Professor, Professor, and Coordinator, Dual Enrollment Program
402-554.3319
---
Additional Information
---
Select Recent Publications
Fiction and the American Literary Marketplace: The Role of Newspaper Syndicates in America, 1860-1900, Cambridge University Press, 1997.
"Exporting America via Leipzig, Germany: Tauchnitz Editions and the International Popularization of American Literature." Forthcoming in Papers of the Bibliographical Society of America (2018).
"World War I, Anti-German Hysteria, the 'Spanish' Flu, and My Ántonia, 1917-1919."  Willa Cather Newsletter & Review 59.3 (Spring 2017): 33-38.
 "Realism, Naturalism, and American Public Libraries, 1880-1914." American Literary Realism 48.1 (Fall 2015): 1-24. "Henry James and American Public Libraries." Henry James Review 36.1 (Winter 2015): 45-63.
"The Awakening and American Public Libraries: An Update." Studies in American Naturalism 8.2 (Winter 2013): 236-248.
"The Making of 'Die Tochter der Prärie' [Daughter of the Prairie]: Willa Cather's Fictions in Germany, 1926-1952." Studies in the Novel 45.3 (2013): 1-22.
"Understanding Readers of Fiction in American Periodicals, 1880-1914."  U.S. Popular Print Culture 1860-1920. Ed. Christine Bold. New York: Oxford University Press, 2011. 591-609.
"Naturalist Authors and the American Literary Marketplace." Oxford Handbook of American Literary Naturalism. Ed. Keith Newlin. New York: Oxford University Press, 2011. 357-372.
Teaching Areas
American regionalist literature
Readers and American literary history
American immigrant literature
Multicultural Literature
Professor Johanningsmeier is currently working on a new anthology of late nineteenth- and early twentieth-century American short fiction, as well as a project involving American authors' involvement with the Tauchnitz publishing firm of Leipzig, Germany, between 1841 and 1943. He is often consulted by scholars around the world for his expertise in how fictions published in both books and periodicals affected the attitudes and actions of American readers from 1870 to 1940. He also has an abiding interest in helping improve English instruction in secondary schools, and thus he serves as the Department of English's Dual Enrollment Program Coordinator and makes frequent visits to area high schools.