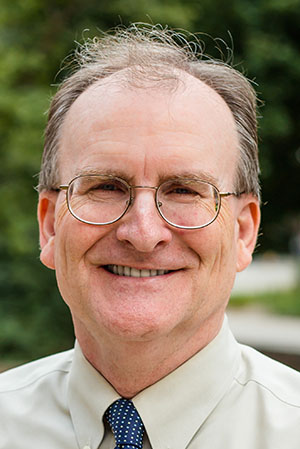 Dr. Charles Johanningsmeier
Isaacson Chair
English, Professor
---
email:
office:
ASH  189 I
office phone:
department phone:
fax:
402.554.2009
note:
This profile is pulling in data from Digital Measures. Postings on personal websites or social media do not indicate that the individual is speaking on behalf of UNO.
General Information
Teaching Interests
American Literature, 1865-Present; American Regional Literature; Immigrant Literature; Willa Cather
Research Interests
Historical Reader Response to Literary Works; Willa Cather; Periodical History
Service Summary
I am very involved in promoting literary reading throughout Nebraska. Some of my most important activities are serving as the Department of English's Dual Enrollment Coordinator, which puts me in constant contact with over 25 Nebraska high school English teachers, and serving on the Willa Cather Foundation Board of Governors.
Awards and Honors
Isaacson Professorship, Scholarship/Research - 2018
Scholarship/Research/Creative Activity
Selected Publications
Johanningsmeier, Charles. 2018. Exporting America via Leipzig, Germany: Tauchnitz Editions and the International Popularization of American Literature, Publications of the Bibliographical Society of America, 112, 2, 201-229.
Johanningsmeier, Charles. 2011. Understanding Readers of Fiction in American Periodicals, 1880-1914, Oxford University Press, 591-609.
Johanningsmeier, Charles. 2015. Realism, Naturalism, and American Public Libraries, 1880-1914, American Literary Realism, 48, 1, 1-24.
Johanningsmeier, Charles. 2013. The Making of Der Tochter der Prarie: Willa Cather's Fictions in Germany, 1926-1952, Studies in the Novel, 45, 3, 559-579.
Service
Community
Omaha World-Herald, Midwest Spelling Bee, Other, 01/15/2018 - present