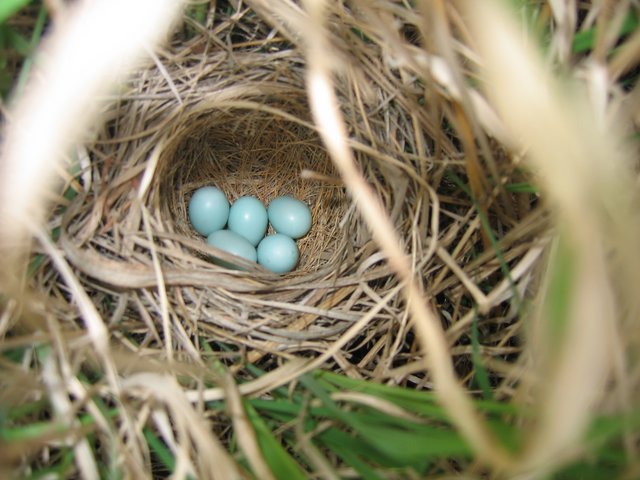 Biology is a diverse and exciting field. Both as preparation for specific professional careers and as the focus of a general liberal arts curriculum, a major in biology is an excellent choice for many students.
UNO's Biology Major is a Solid Foundation
The biology major can serve as a stepping-stone for a wide variety of career opportunities. For students planning to attend medical, dental, or veterinary school, or graduate school in biological and applied sciences, the biology major provides a strong foundation in the basic life sciences. This foundation of knowledge, plus laboratory experience, also prepares students well for research and technical positions in universities, government, and industry.
While a major in biology provides an excellent background for these technical careers, it can also serve as a valuable and satisfying focus of a liberal arts education for those not planning careers in science-related fields. An understanding of basic biological principles is of increasing importance in today's world. A knowledgeable and concerned citizenry is the best guarantee that these issues will be resolved most effectively. Finally, an understanding of the processes of life can heighten our perception and appreciation of the world around us—its beauty, variety, and uniqueness.
---
Comparative Genomics
Cancer Biology
Flora of the Great Plains
Conservation Biology
Restoration Biology
Molecular Genetics
Fire Ecology
Developmental Biology
---
Environmental Studies Club
Nebraska Watershed Network
Anatomy Academic Assistants
Pre-Health Professionals Club
Students United for Global Health
Women in Science Technology Engineering & Mathematics
Several student scholarships available
---
Knowledge and Skills Gained as a Biology Major
Knowledge: 
Appreciation for the diversity of life on earth 
Understanding the flow of energy and matter in biological systems
Understanding the process and outcomes of evolution 
Observing of the interdependence of living things 
Strategies for sustainable living 
Understanding the role of biology in addressing societal issues 
Understanding the mechanisms of genetic inheritance and information flow 
Observing emergent properties of complex biological networks 
Understanding structure-function relationships from molecules to ecosystems
Skills:  
Design, conduct and interpret scientific research 
Isolate and analyze DNA, RNA and protein
Sequence genomes 
Conduct statistical analysis 
Apply a scientific approach to problems 
Communicate findings using models, charts and graphs 
Communicate new research findings to lay audiences 
Communicate biological research findings using scientific writing 
---
By nature, Liberal Arts majors make great employees in any field because of their ability to communicate effectively, think critically and solve complex problems. These timeless skills make them attractive to employers in all walks of society. Specifically though, Bioinformatics majors often pursue careers as:
Forest Service Biologist
Environmental Consultant 
Laboratory Research Technician 
Scientific Sales
Park Service Biologist 
Technical Service Representative 
Technical Writer 
Over 100 different health careers*
High School Teacher or College Professor*
 *May require graduate study
Biology Majors & Complementary Minors
When the biology major is matched with complementary minors and thoughtful internships, new possibilities arise. 
A few examples are:
Biology + computer science = High-tech Biological research 
Biology + gerontology = Nursing Home Coordinator
Biology + business = Industry jobs of all types
Biology + English = Technical Writer