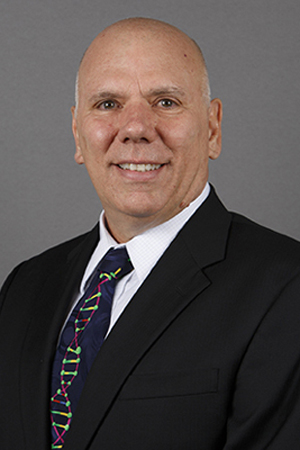 William Tapprich, PhD
Emeritus Professor
Sophie and Feodora Kahn Professor of Biology
---
Additional Information
Teaching Fields
Molecular Biology
Virology
Nucleic Acids Biochemistry
Protein Structure
Research Interests
The overall goal of our research is to understand the structure and function of RNA molecules. Most of our early work focused on ribosomal RNA (rRNA), characterizing the role of the RNA in protein synthesis (Vila et al 1994, Thompson et al 2001).
More recently, we have turned our attention to understanding the structure and function of viral RNA molecules, particularly enteroviral genomic RNA. We have conducted studies to learn the structure of the internal ribosome entry site (IRES) RNA found in picornaviruses (Kim et al., 2005, Bailey and Tapprich 2007) and we have determined virulence determinants in picornal genomic RNA (Prusa et al. 2014).
In our initial studies we have used chemical modification and primer extension to deduce the structure of the IRES elements in coxsackievirus B3. This analysis has been completed for virulent wild type viruses, attenuated mutant viruses and avirulent viruses. We have shown localized structural changes in the IRES RNA that correlate with virulence. These shifts in structure occur in regions of the IRES known to be important for the binding of key cellular proteins.
The results show that viral replication and viral virulence is critically dependent on discrete structures in the RNA. Our current studies address higher order RNA structures that facilitate host protein interaction with viral genomic RNA. Further characterization of these structures may lead to strategies to develop antiviral compounds and vaccines.