U.S. Senator Chuck Hagel Archives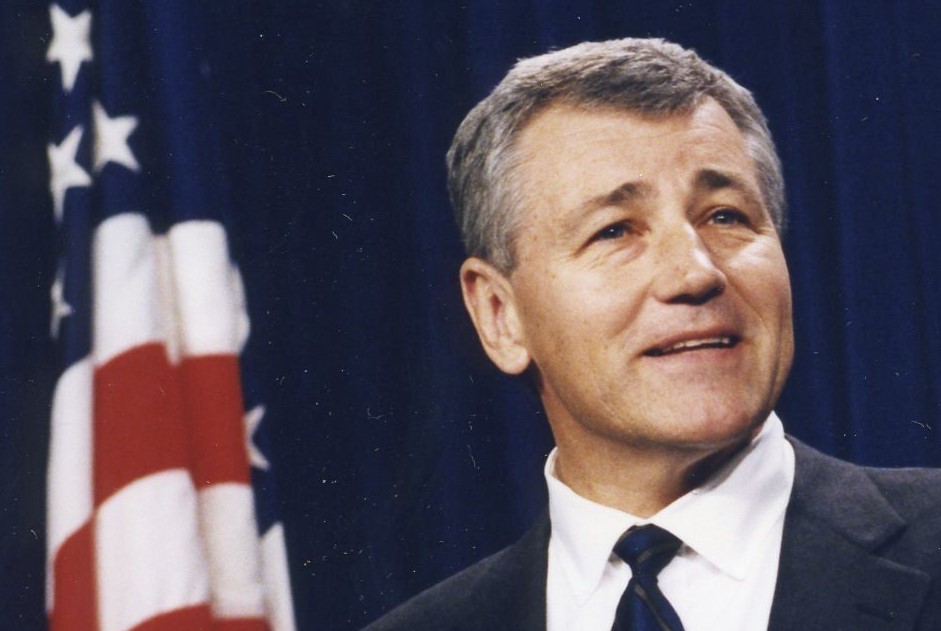 The first set of materials in the U.S. Senator Chuck Hagel Archives is now open for research. To search the Hagel Archives, use our Archives & Special Collections database.
Schedules
Schedules bring us into Hagel's everyday, busy life on and off Capitol Hill for his twelve years in the U.S. Senate. Schedules include entries on the meetings he took, events he attended, his trips to every corner of Nebraska and outside the United States, and his personal life.
A sampling of schedules is available in an online exhibit.

---
Photographs
Photographs span Hagel's life from his childhood to his last days as Secretary of Defense. The images offer a compelling visual take on the private and public lives of Hagel as he served the people of Nebraska and the United States.
Over 100 of these photographs are available in online exhibits: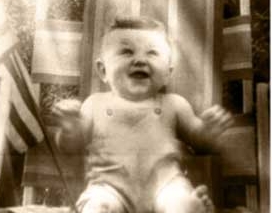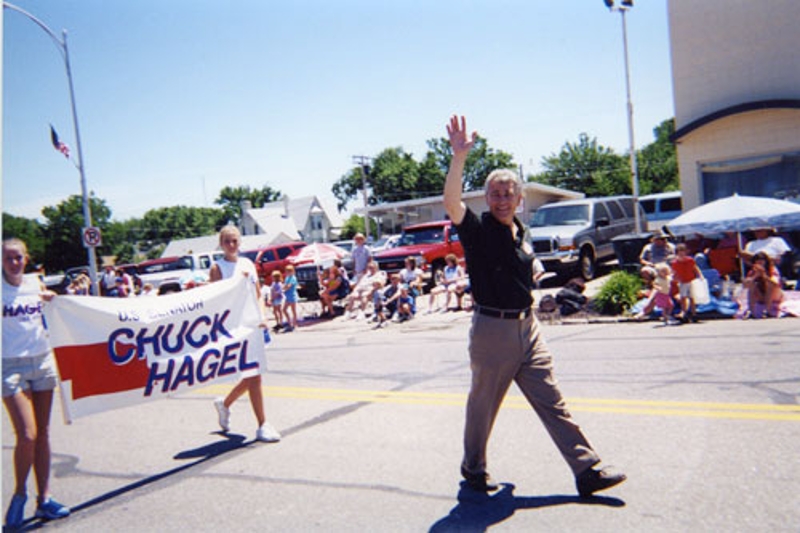 ---
Grant Files
Grant Files show the ways in which Hagel's office assisted constituents and organizations in Nebraska with locating, obtaining, and celebrating grant work.
---
The Artifacts Series
The Artifacts series contains a wide range of items collected by Hagel as U.S. Senator and U.S. Secretary of Defense. Among the hundreds of artifacts are awards, commemorative items received at speeches and events, photographs and cartoons, and gifts from colleagues, foreign officials, and Nebraskans.