Strategic Planning at UNO
The University of Nebraska Omaha has been involved in strategic planning since its doors opened in 1908. Faculty, staff, students and members of the community have created a dynamic process that encourages good ideas, allows employees to shape direction, and is transforming our institution.

Putting it into Practice
The students below are the outcome of our collective efforts. Read how each of them overcame obstacles, persevered, and thrived with the support that UNO had to offer them.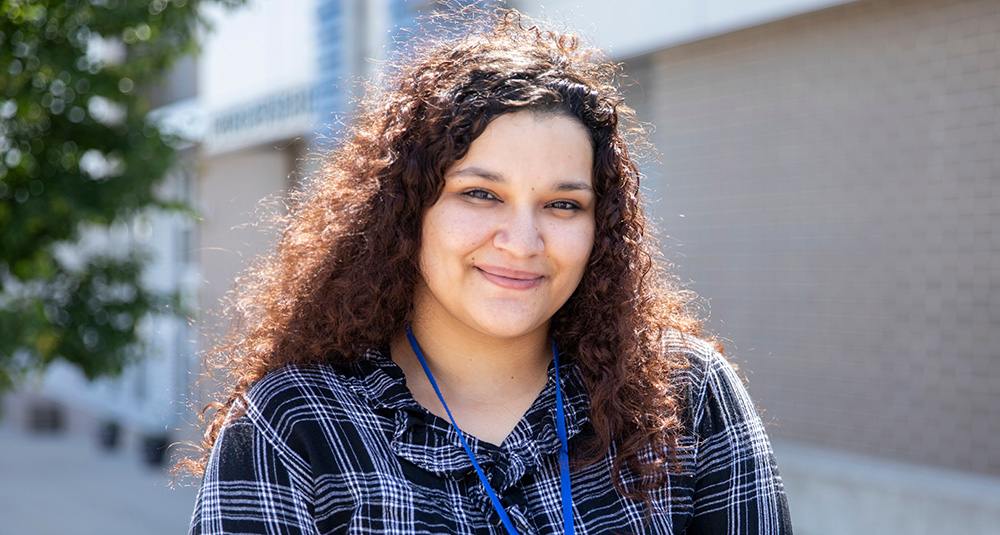 Inspired to Serve
Mariyah Jackson, a senior studying social work and minoring in criminal justice, had some concerns about completing her practicum experience prior to being placed at the Stephen Center. Would she be able to complete her experience where she wanted?
A 60-year Journey
Madeline Adams is the author of her own story.
Out of all the chapters the 80-year-old started and completed in her lifetime, one remained unfinished: college graduate.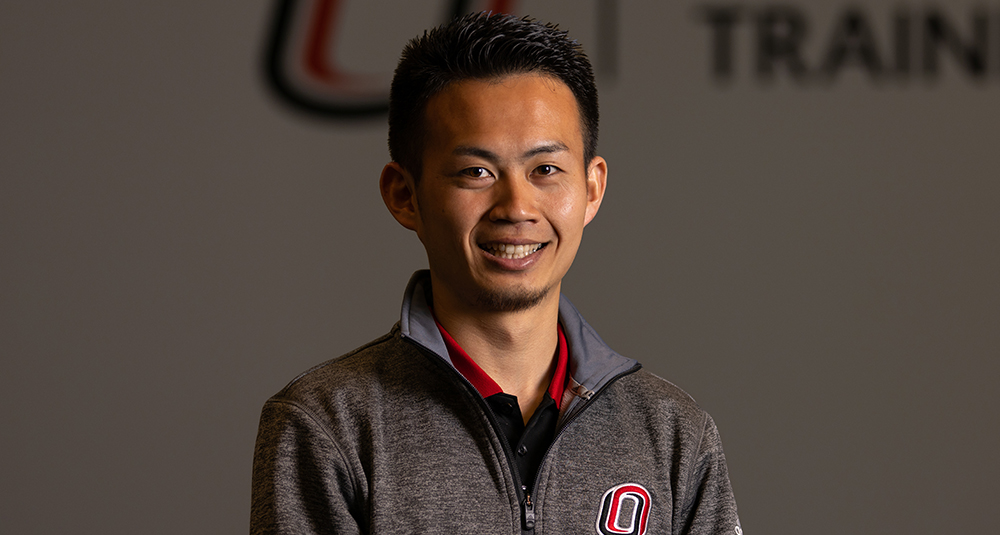 Training for the Future
For Tomohiro, sports and health care run in the family. Both he and his brother played baseball back home in Nagano, Japan, and any injuries they received would be treated by their dad, an acupuncturist.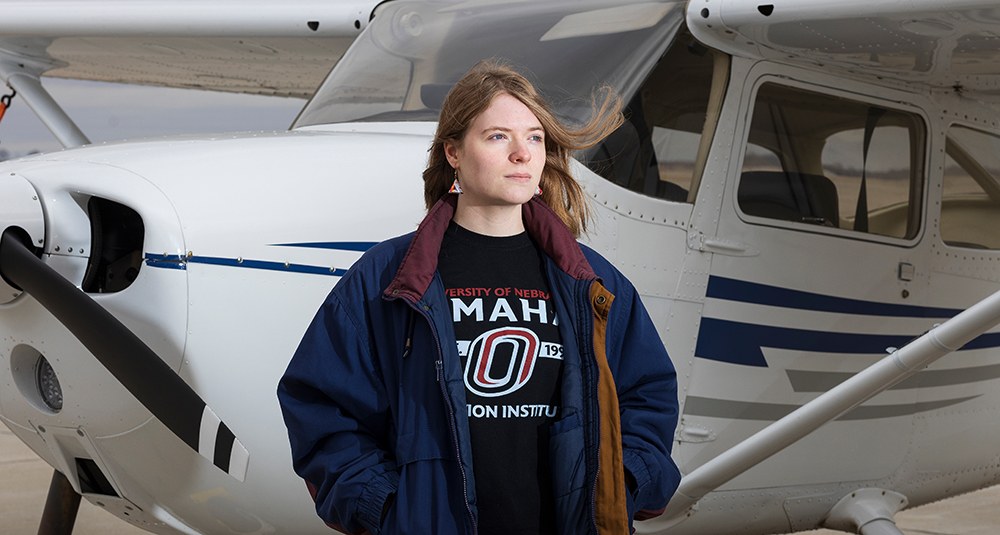 Preparing for Takeoff
The saying goes that the sky is the limit, but in the aviation and aerospace industries, the trajectory of careers for women has remained largely grounded.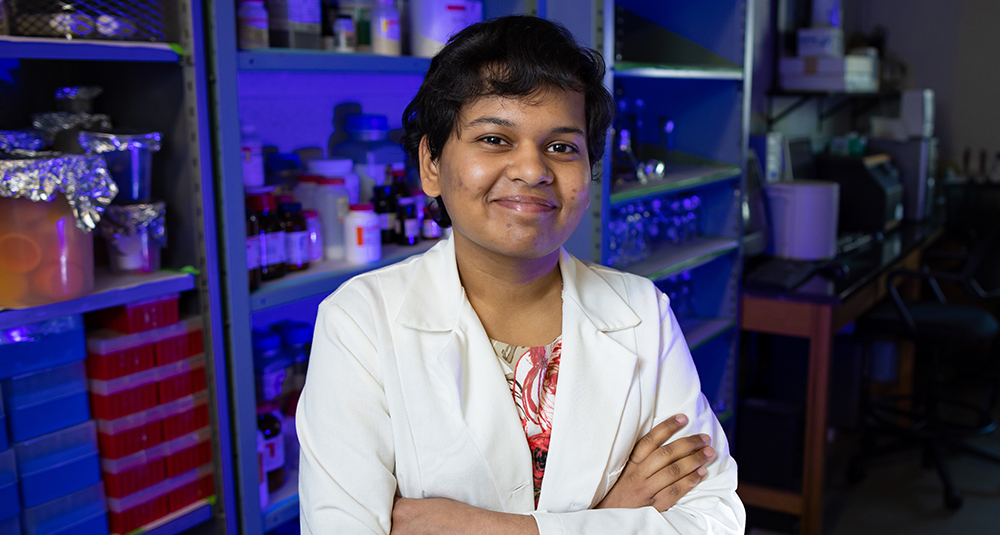 Problem Solver
Lavanya Uppala took advantage of every opportunity to solve problems and explore professional horizons in the health field, which set her on a path to becoming a doctor.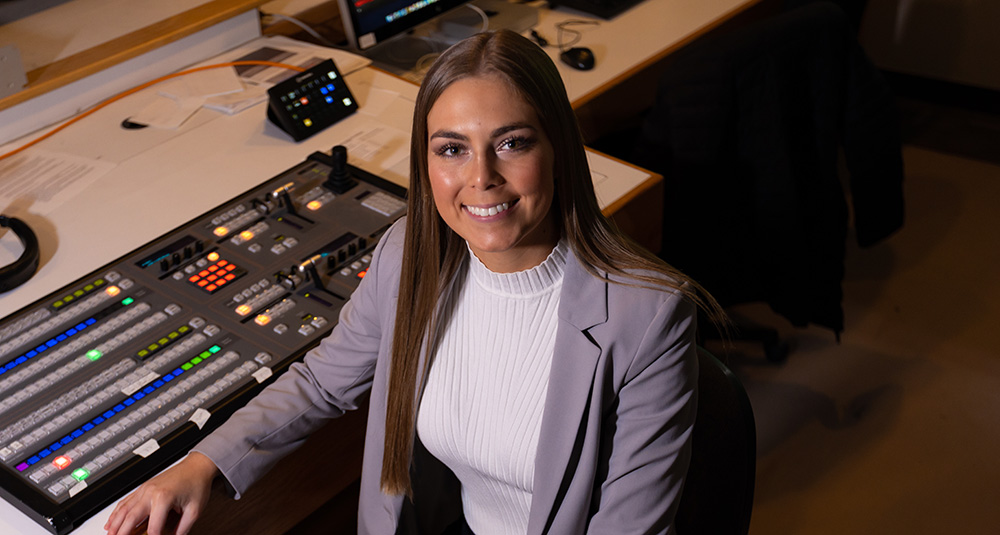 Lights, Camera, Action
Affordability is one of the biggest factors to take into consideration when attending college. That is why Ana Bellinghausen is so thankful for the financial support that she received from UNO.