Veronica Doga Selected to Participate in Leadership Nebraska Class XIV
Veronica Doga, director of NBDC's Procurement Technical Assistance Center, has been selected as a member of the Nebraska Chamber Foundation's 2022 Leadership Nebraska Class.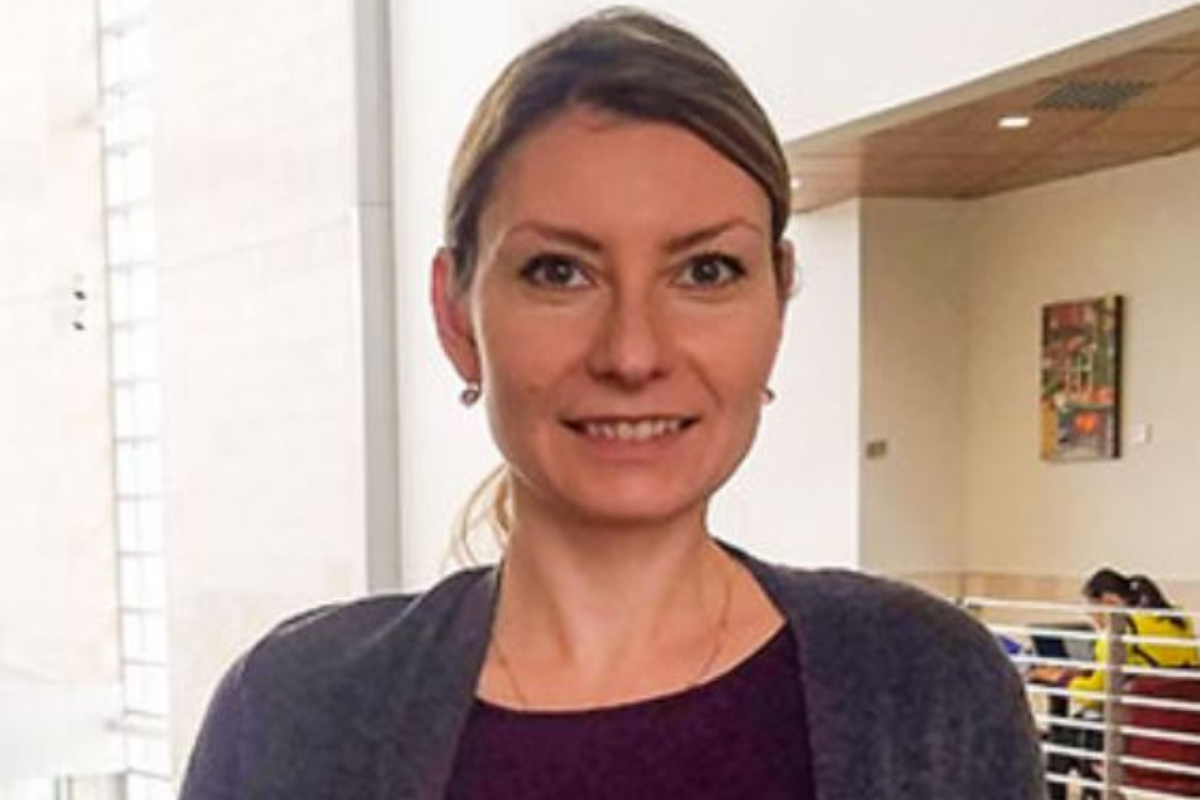 Lincoln, Nebraska – The NE Chamber Foundation is pleased to announce that Veronica Doga has been selected to participate in Leadership Nebraska Class XIV.
DOGA started her career at the Nebraska Business Development Council (NBDC) as a Market Research Specialist, working with small businesses on commercializing their innovative ideas utilizing the Small Business Innovative Research (SBIR) Grants. She then transitioned to supporting businesses interested in expanding their reach to international markets through international trade. Currently, Doga serves as Director of the Procurement Technical Assistance Center (PTAC), which helps businesses sell their goods and services to the government. Veronica received the SBDC State Star Award in 2009 and the UNO College of Business Administration Dean's Citation in 2013.
A graduate of the University of Nebraska at Omaha, Veronica holds a Master of Science in Economics and a Bachelor of Science in Business Administration.
Since 2009, Doga has dedicated her career to supporting Nebraska small businesses in a variety of ways. This passion has also transpired in Veronica's volunteer involvements. She is currently serving on the Board of the Society of the American Military Engineers, Grow Nebraska's Women's Business Center, and is a Professional Review Committee Member for the Association of the Procurement Technical Assistance Centers.
Leadership Nebraska was founded in 2006 to identify current and emerging leaders throughout the state, enhance their leadership skills and deepen their knowledge of the challenges and opportunities facing Nebraska.
Participants have been selected from across the state and possess varied backgrounds and diverse talents. All candidates have demonstrated an abiding interest in Nebraska and its future.
The nine-month program covers a broad range of key Nebraska issues, including economic development, workforce and education, agriculture and environment, health care, education, government and policy development.
"If we're going to compete and win in the race for new families, talent, innovation and community development over the next five to 10 years, we need strong, informed and connected leaders to help us go the distance," said Bryan Slone, NE Chamber President. "We're pleased to welcome such a high-caliber group, from across the state into the program."
About NBDC
The Nebraska Business Development Center (NBDC) helps Nebraska businesses start, grow and develop, by strengthening Nebraska businesses for a healthy economy and prosperous communities. NBDC is a University of Nebraska at Omaha center that provides confidential consulting business development services across Nebraska to entrepreneurs and business owners for the life cycle of their business. NBDC partners with the University of Nebraska-Lincoln, University of Nebraska at Kearney, University of Nebraska Medical Center, Wayne State College, and Chadron State College to deliver its services statewide. The U.S. Small Business Administration (SBA), the U.S. Defense Logistics Agency (DLA), the U.S. Department of Commerce (EDA), and other federal, state and private organizations support NBDC. Visit nbdc.unomaha.edu for more information.
---
If you have a story idea, news tip or event, please contact:
Kelly Jefferson, Communications Director
kjefferson@unomaha.edu | 402.554.6256